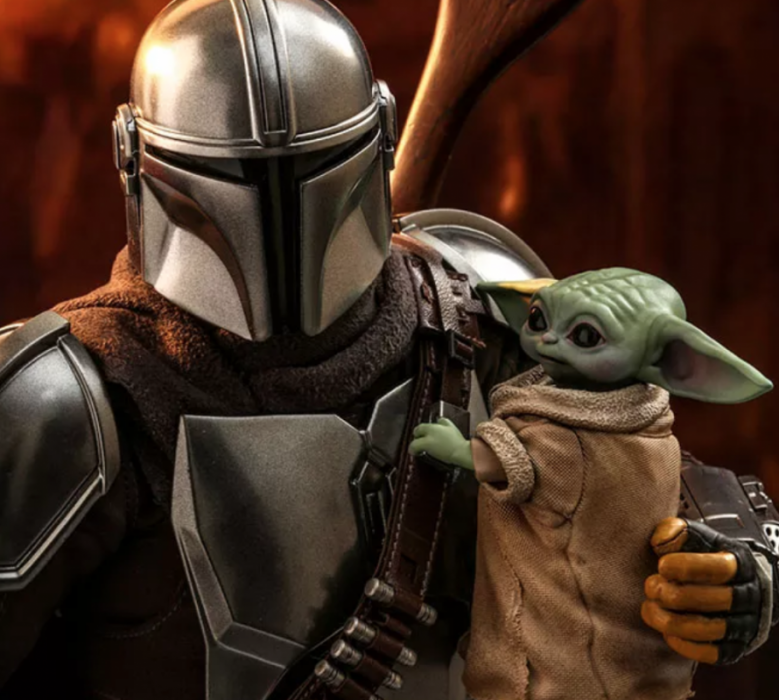 Toy sales statistics are showing that toy sales are down from 2018, however, action figure sales in 2019 were up. With the huge explosion of action figure groups, collectible enthusiasts, and custom toy maker groups in recent years, action figure sales are on the rise. Considering the recent 2020 recession surrounding the Corona Virus and with a handful of online sales increasing, we are interested to see what happens. So far 2020 is looking positive.
Toy Sales Statistics: Action Figure and Accessory Retail Sales in the United States from 2011 to 2019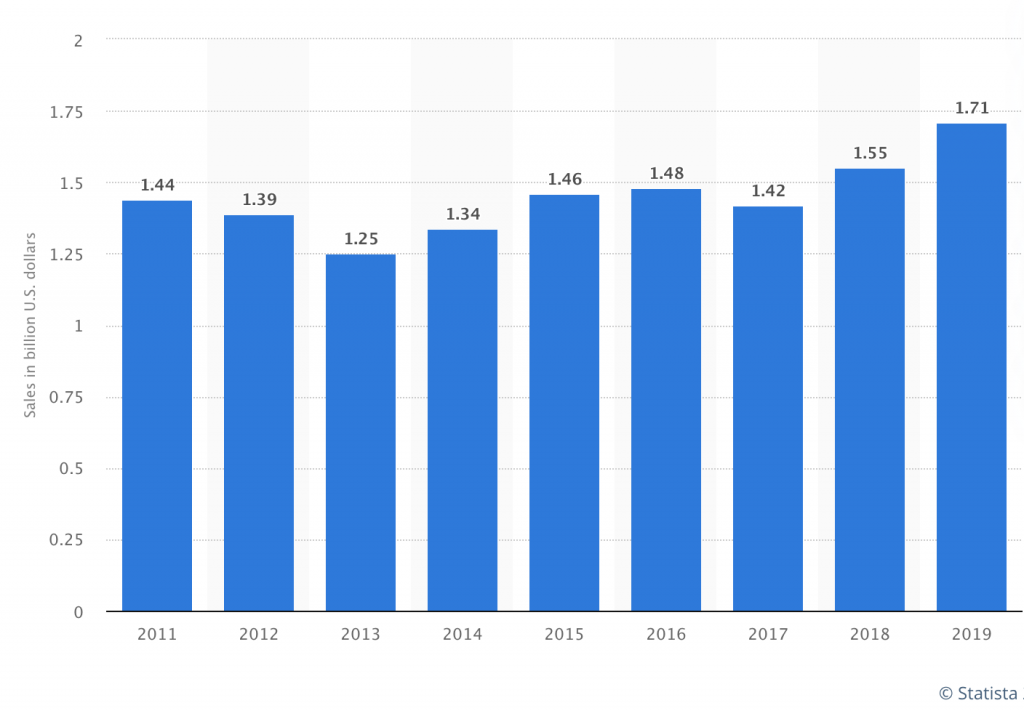 Toy Sales Statistics in 2020
According to NPD.com Total toy sales in the U.S. grew by 26% in the week ending March 21, with the fastest-growing categories being games/puzzles (+228%),driven by family board/action, card, and children's games; building sets (+76%); and arts and crafts (+70%), primarily craft kits and reusable compounds.
Year-end Toy Sales Statistics in 2019
U.S. market size for the total toy industry is approximately $27 billion and year-end sales data for 2019 shows a 4% decrease in domestic toy sales from 2018. A big surprise. However, some sectors within the Toy Industry saw an increase of sales, including action figures.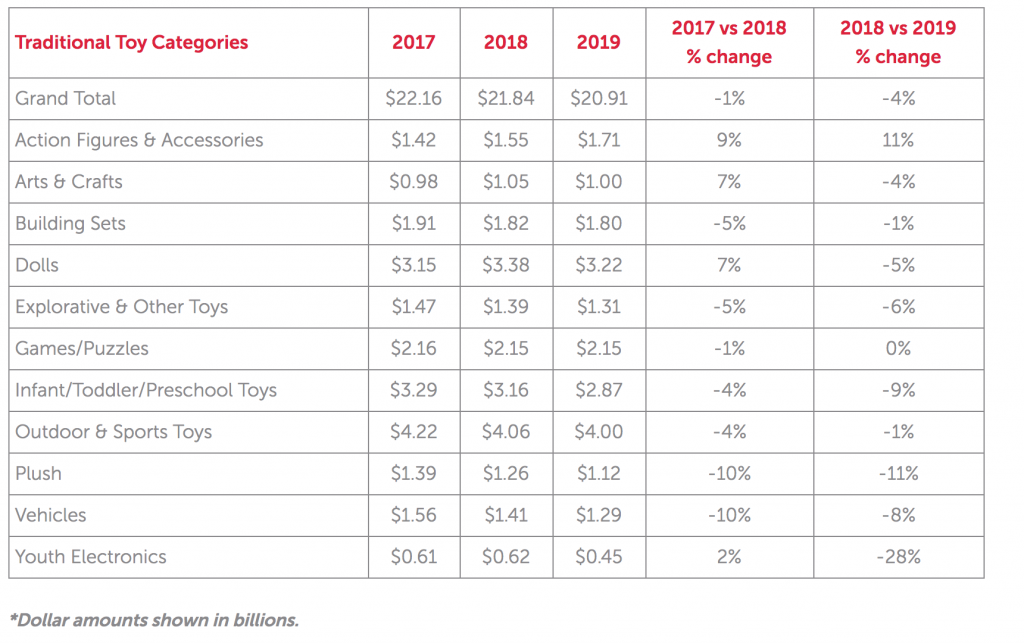 Sources:
Read more toy news now!