Best seller
Hasbro Announces Line of The Child "Baby Yoda" Toys Now Available for Preorder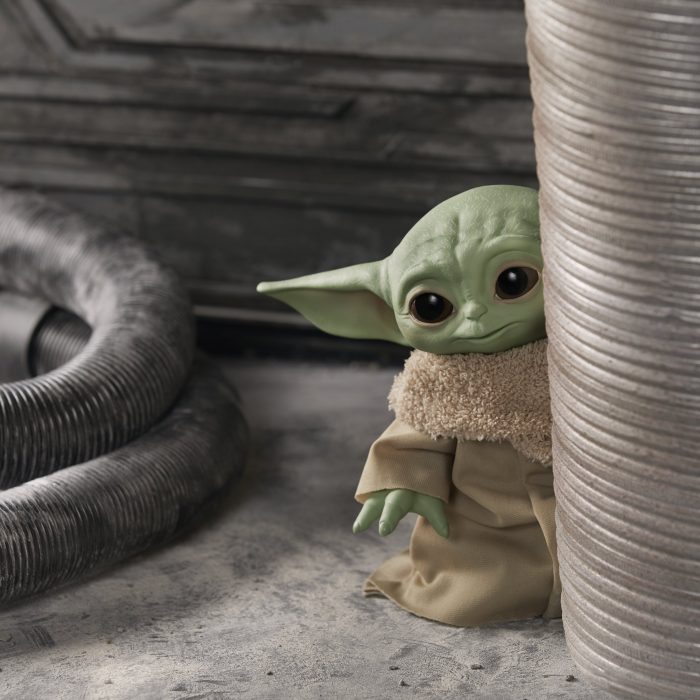 Following the recent social media craze, Hasbro unveils its first collection of figures based on the worlds' favorite character from "The Mandalorian" — Baby Yoda! Well, that's what fans are calling him but his real name is The Child. Starting December 12th, 2019, fans will be able to preorder 4 different Baby Yoda toys, which are expected to arrive in spring 2020.
"We've been so enamored with the conversation and fan reaction surrounding 'The Mandalorian's' The Child and we know Star Wars fans around the world will be thrilled to see this beloved character incorporated into the Hasbro Star Wars collection of products," – Samantha Lomow, (President of Hasbro's Entertainment Brands)
As part of Hasbro's Star Wars collection, there will be a 1.12-inch figure of The Child, a series of 2.2-inch collectible figures, a 6.5-inch figure, and a talking plush toy that can be squeezed to activate sounds (pictured above.)
Star Wars: The Child Talking Plush Toy ⬇️
Snuggle up with The Child talking plush toy. You cutest "Baby Yoda" in the galaxy is so authentically-inspired from the series that he almost seems real!
Includes: talking plush toy, bone broth bowl, and Sorgan frog.
Electronic Plush Toy
Vocal sounds from the Disney Plus series "The Mandalorian"
Character-inspired accessories
Authentically styled
Ages 3 and up
Figure scale: 7.5 inches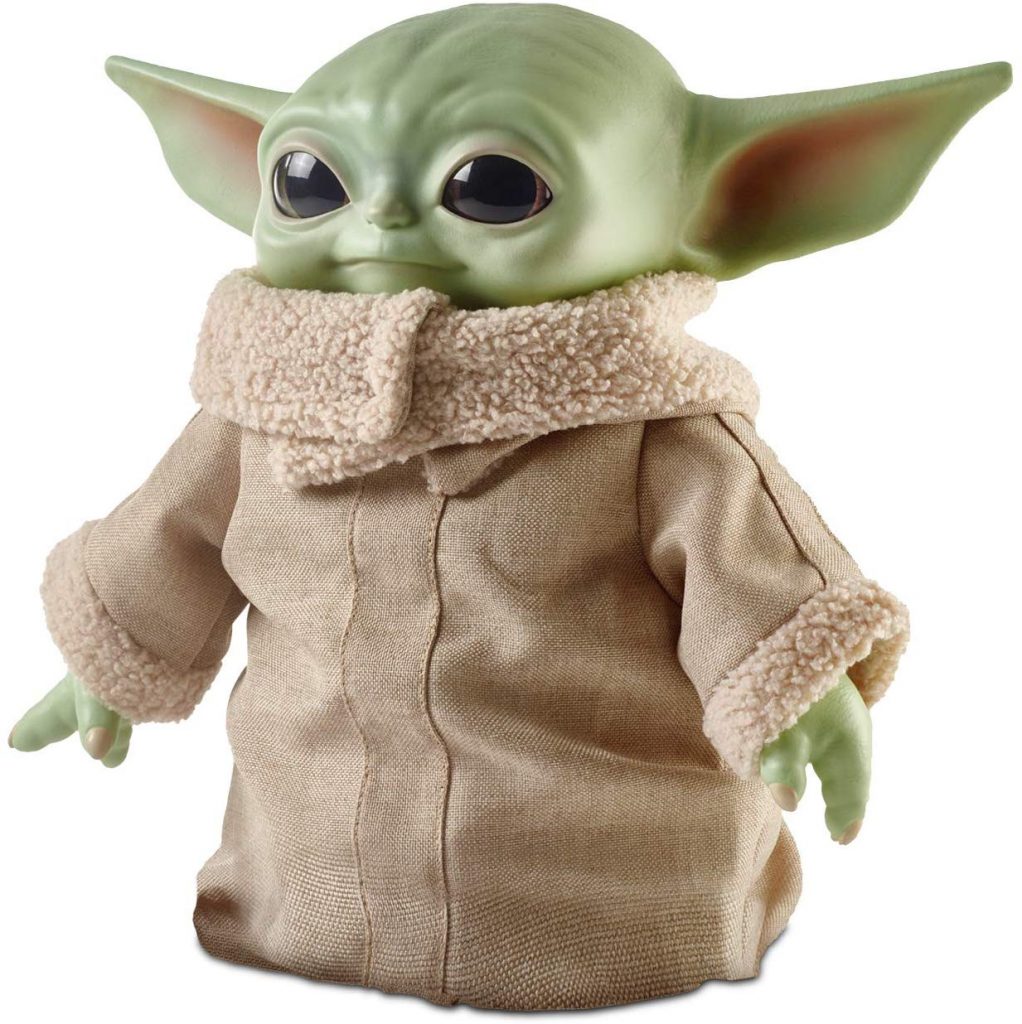 Star Wars: The Child Talking Plush Toy
So cute it hurts. Star Wars The Black Series: The Child 1.1-inch collectible action figure is a pint-sized addition to any fanatics' The Black Series collections! WIth ultimate detail and multiple points of articulations, this action figure will be sought after for years to come!
Includes: 1 figure and 3 accessories.
Multiple points of articulation allows a variety of different poses for display.
Character-inspired accessories
Ages 4 and up.
Figure scale: 1.5 inches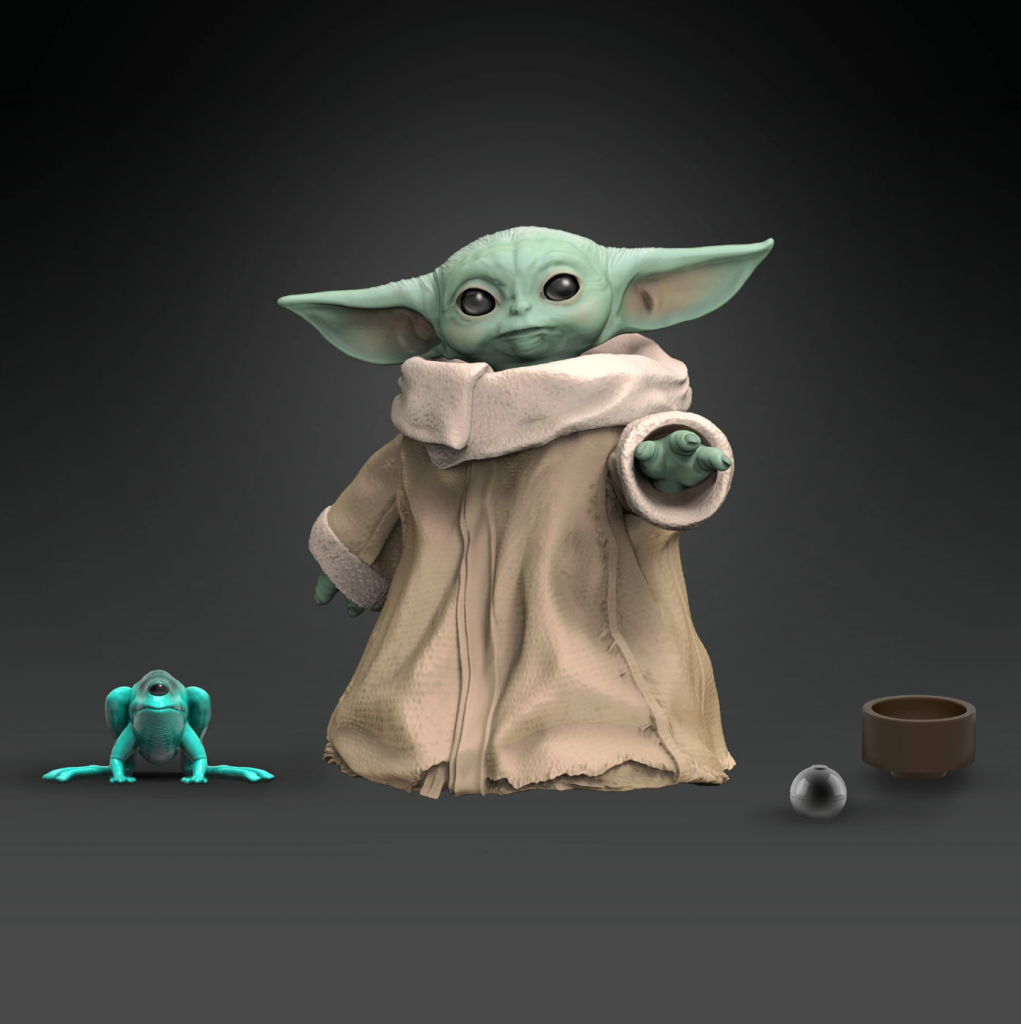 1.1 inches not cutting it? Check out the Star Wars 6.5-inch The Child figure! Only YOU can protect this adorable creature from the tireless bounty hunters of the galaxy!
Includes figure only.
Fans have fallen in love with the character they call "Baby Yoda," and now they can add him to their Star Wars toy collections
Larger-scale Star Wars: The Child figure
Authentically styled after the Disney Plus streaming series The Mandalorian
Multiple points of articulation
Ages 4 and up.
Figure scale: 6.5 inches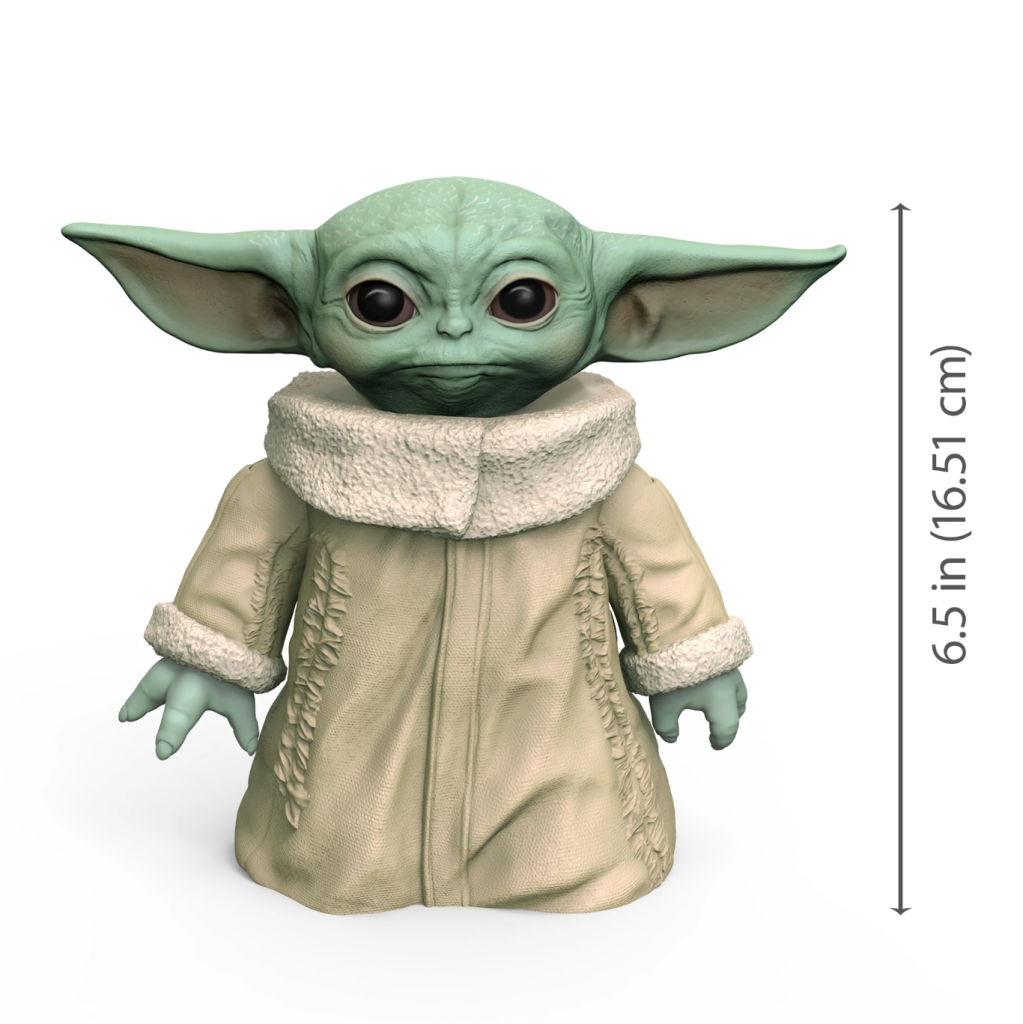 Fan will adore the poses inspired by scenes from the live-action series.
These 2.2-inch collectible figures a perfect way to start a collection, trade with friends, are perfect for gifts, or can be displayed in your Star Wars collection!
Each 2-pack includes 2 figures only.
Styled to be as cute like The Child from The Mandalorian
(3) 2-packs featuring fun poses. Each sold separately.
Ages 4 and up.
Figure scale: 2.2 inches