McFarlane Toys Bloody Baraka, Spawn, and Raiden Announced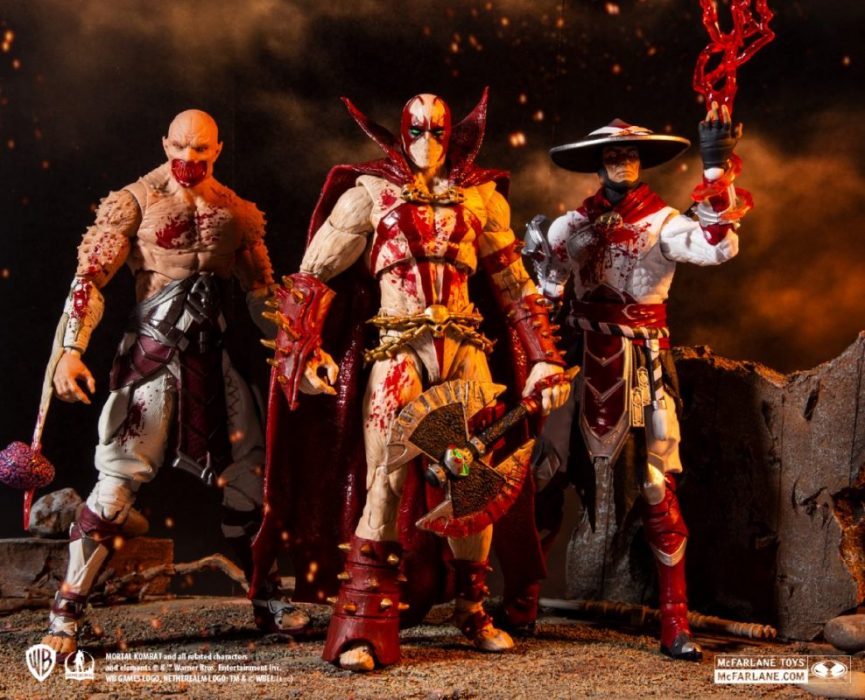 McFarlane Toys has shared a photo on their social media featuring new action figures including, Baraka in his Bloody Horkata skin, Spawn in his Blood Feud Hunter skin, and Raiden in his Bloody White Hot Fury skin. Each action figure will be coming out next month in limited availability, most likely at Walmart or Amazon. From what we can tell these are repaints of previous figures. Stay tuned for more details.
Read more McFarlane Toys action figure news.