Mezco Designer Series' The Texas Chain Saw Massacre Leatherface Available for Pre-Order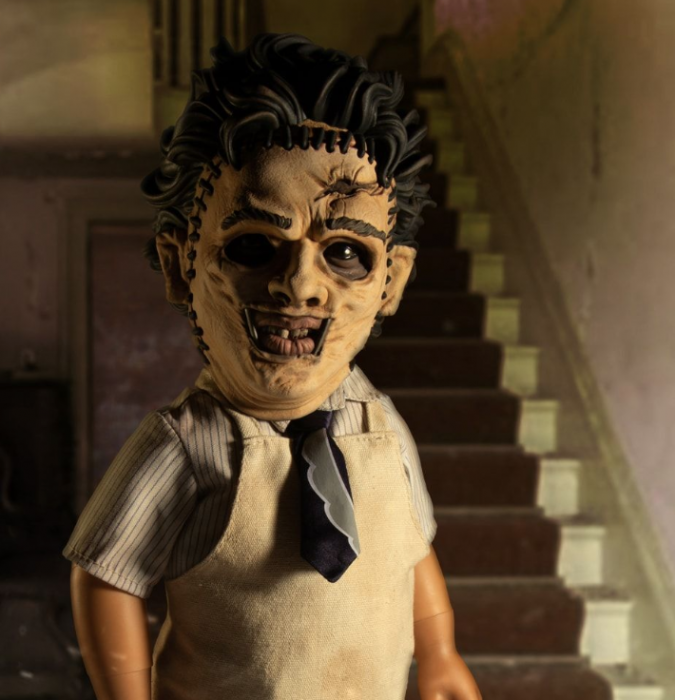 Wearing a mask made of human skin, Leatherface, from 'The Texas Chainsaw Massacre', is a chainsaw-wielding psycho in search of any unsuspecting group!
The Mezco Toyz Leatherface action figure wears a short-sleeve collared shirt and tie under his apron, slacks, cowboy boots, and comes complete with a chainsaw accessory that he can hold neatly in his right hand.
Depress the button discretely hidden on Leatherface's back to hear the revving of his infamous chainsaw – with and without a bloodcurdling scream, and the sound of the camera from the opening scene of the movie.
Leatherface stands approximately 15″ tall and features 11 points of articulation.
Pre-order estimated to arrive September 2020 at BigBadToyStore for $89.99