Mezco's One:12 Collection Welcomes the 1989 Edition Batman Exclusive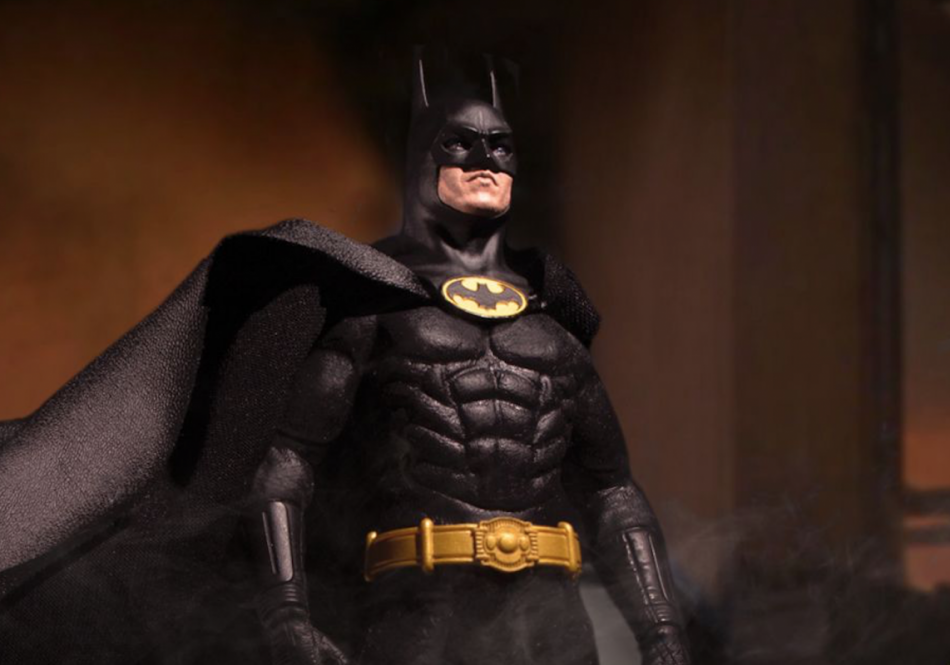 The famous Caped Crusader from Tim Burton's Academy Award-winning film "Batman", joins the elite One:12 Collective.
The One:12 Collective Batman – 1989 Edition features a highly posable body including three cowled head portraits. What's amazing about this figure is that on of the heads comes with movable eyes, an all-new level of realism for the One:12 Collective. One of our favorite features is the magnet in his collar allowing him to switch between his two leather-like capes.
Gotham City shadowy protector comes with a variety of in-film accessories, as well as unused designs, including a gauntlet, magnetic speargun, multiple batarangs, and a time bomb. Mezco nailed this one!
THE ONE:12 COLLECTIVE BATMAN FIGURE FEATURES:
All-New One:12 Collective body with seamless armor and hidden articulation
Three (3) head portraits including one with posable eyes
Hand-painted authentic detailing
Approximately 17cm tall
Eight (8) interchangeable hands

One (1) pair of fists (L&R)
One (1) pair of posing hands (L&R)
One (1) pair of Batarang holding hands (L&R)
One (1) pair of gun holding hands (L&R)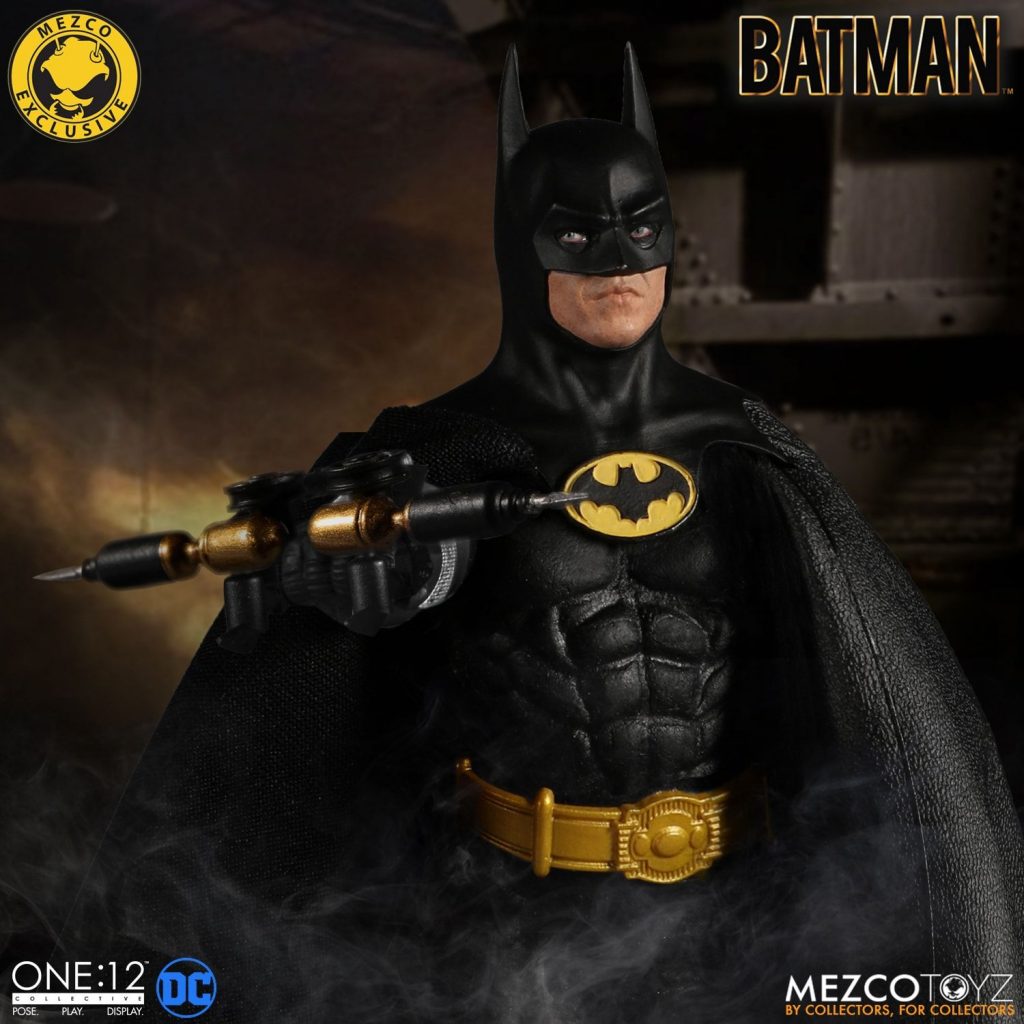 COSTUME:
Cowled head
Bat insignia
Leather-like cape
Batsuit with body armor
Wrist gauntlets
SAP gloves
Utility belt
Shin armor
Tactical boots
ACCESSORIES:
One (1) speargun with hook
One (1) speargun with hook and wire
One (1) collapsed speargun
One (1) gauntlet
Four (4) batarangs
One (1) batarang with posing wire
One (1) time bomb
One (1) One:12 Collective display base with logo
One (1) One:12 Collective adjustable display post