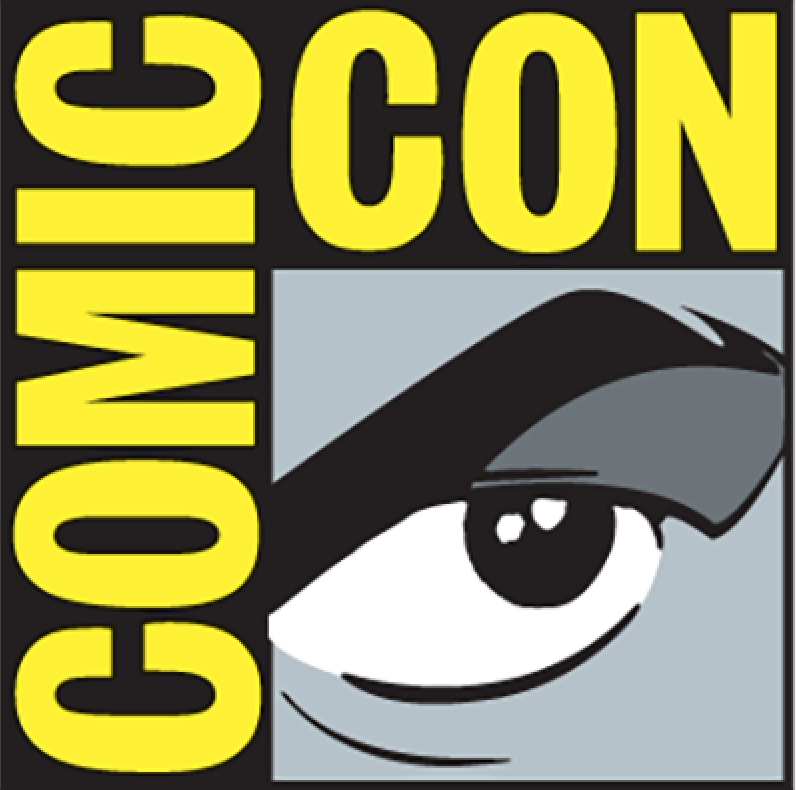 2019 gave us no shortage of superheroes and mighty legends. From the big screen to print, the comic world still continues to grow.
The Beginning
From the beginning, the founders of Comic-Con felt that comic books deserved wider recognition than they had. The show officially became the San Diego Comic-Con (SDCC) in 1973 on it's fourth annual date. In 1995, the non–profit event changed its name to Comic-Con International: San Diego (CCI).
From the El Cortez Hotel in downtown San Diego during the '70s to its move to the Convention and Performing Arts Center (CPAC) in 1979 through 1991, the San Diego Convention Center is has been considered home for over two decades.
With attendance topping 130,000 in recent years, the event has grown to include satellite locations, including local hotels and outdoor parks. Programming events, games, anime, the Comic-Con International Independent Film Festival and the Eisner Awards are all separate happenings taking place outside Convention Center, creating a "campus-type" feel for Comic-Con.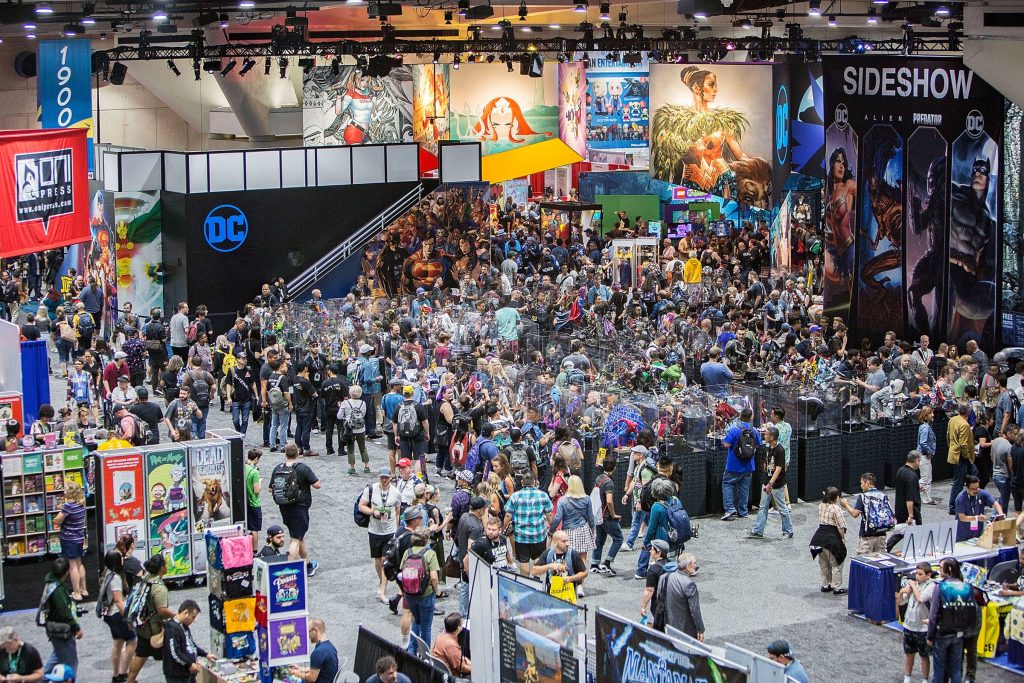 Photo by Kevin Green © 2012 SDCC
A four-and-a-half decade-plus history is no simple accomplishment! Comic-Con has become the point of convergence for geeks all around the world and offers a complete convention experience like no other!
What can you find?
A giant Exhibit Hall (topping over 460,000 square feet in its current incarnation)
A massive programming schedule (700+ events),
Comics and all aspects of the popular arts, including hands-on workshops and educational and academic programming such as the Comics Arts Conference
Anime and film screenings (including a separate film festival)
Games
The Will Eisner Comic Industry Awards, the "Oscars" of the comics industry
Masquerade costume competition with prizes and trophies
Autograph Area
Art Show
Portfolio reviews bringing together aspiring artists with major companies.
Attending the Show
San Diego Convention Center
111 W. Harbor Dr.,
San Diego, CA 92101
Badges
All attendee badges for Comic-Con 2020 have been sold!
FIRST-TIME ATTENDEES
In any case, before you do anything, you MUST create a Comic-Con Member ID. Anyone who wishes to purchase a badge or register for Comic-Con must have a valid and confirmed Comic-Con Member ID.
If you were unable to purchase an attendee badge for Comic-Con 2020, you may be eligible to participate in Comic-Con 2021 Open Registration!
Note: If you attend Comic-Con 2020 as a paid attendee, you may be eligible to participate in Comic-Con 2021 Returning Registration.
Children
What we love the most about Comic-Con is that children age 12 and under may attend Comic-Con for free with a paying adult.
Comic-Con 2020 Art Show
Unable to get in this year? The next best thing to do is to attend the Comic-Con Art Show open to the public. This means you do not need a badge to view or purchase artwork!
In the Art Show you'll also find the comics and books nominated for this year's Will Eisner Comic Industry Awards and a special exhibit focused on recent members of the Will Eisner Hall of Fame.
2020 Art Show Location and Times
Grand Hyatt • Grand Hall CD • Lobby Level
Thursday–Friday: 9:00 AM–9:00 PM
Saturday: 9:00 AM–6:00 PM
Sunday: 12:00–7:00 PM