Star Wars: The Black Series Jaxxon Rabbit Action Figure by Hasbro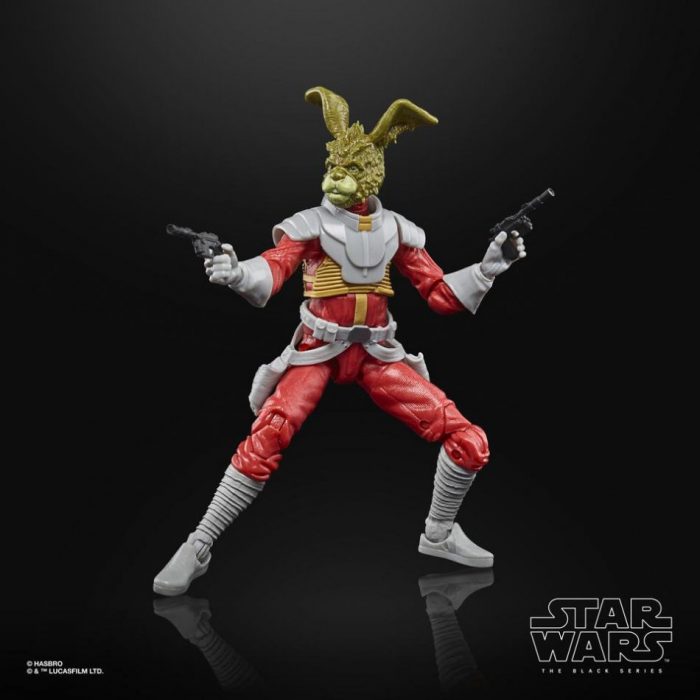 The Star Wars: Jaxxon Rabbit action figure is available now. Jaxxon is a 6-foot tall, green-furred, Lepi and captain of the Rabbit's Foot. Known for his wisecracks and karate kicks, Jaxxon has helped Han Solo and Chewbacca out on more than one occasion.
The Star Wars Jaxxon action figure is available now for $24.99 at Dorkside Toys.
Product Features
6 inch (15.24cm) scale
Made of plastic
Collector-grade quality with premium details
From the Star Wars comics
Multiple points of articulation
New packaging
Box Contents
Jaxxon Rabbit figure
2 Blasters
Red more Star Wars toy news now.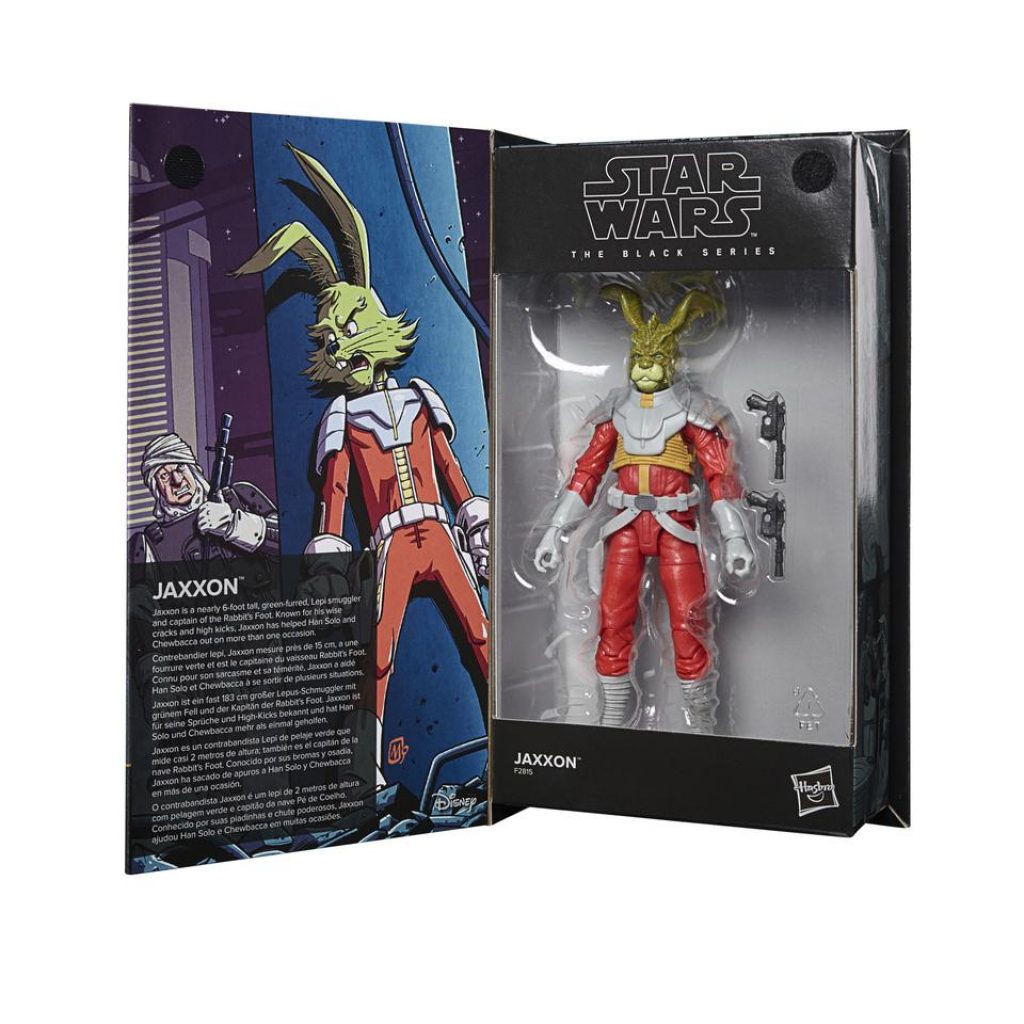 Star Wars: Jaxxon Rabbit Action Figure