The 5 Best FGTeeV Toys and Merch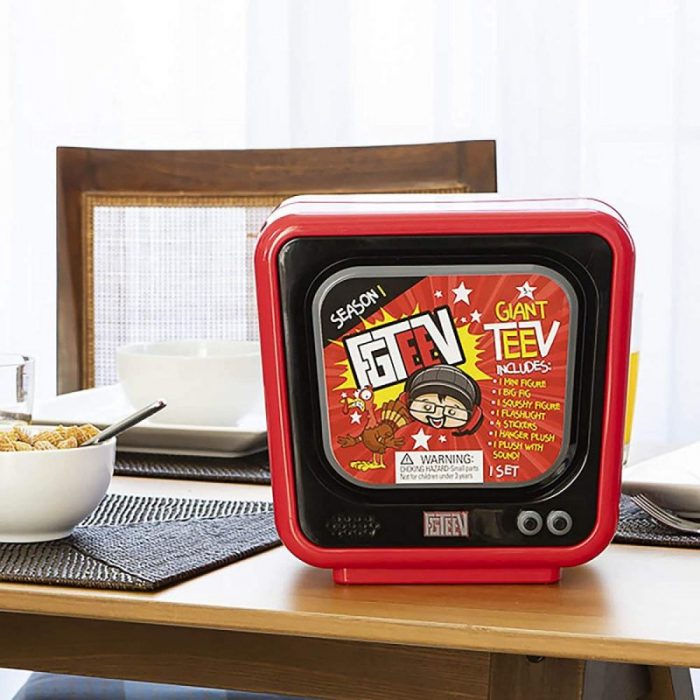 Here we go! The 5 best FgTeeV toys and merch collectibles online.
FGTeeV has taken the world by storm. What better way to commemorate the internet's most entertaining family than to start your own collection featuring FGteeV toys and collectibles. Here's a list of our favorite FGTeeV collectibles.
1. FGTeeV The Big Fig! 6-Inch Action Figures (Season 1)
Make a big statement with FGTeeV's The Big Fig! 6" action figures featuring six of your favorite characters: Duddy, FUNnel Boy, Gurkey Turkey, mEGGz, Derpy Bacon, and Postal Jenkins. Each figure measures 6″ tall and comes with articulated and movable parts. Choose your favorite and begin collecting them all.
Part of the Season 1 release of FGTeeV toys, each one of the figures captures the crazy and creative energy of the FGTeeV videos!
2. FGTeeV Mystery Squishy Figures (Season 1 & 2)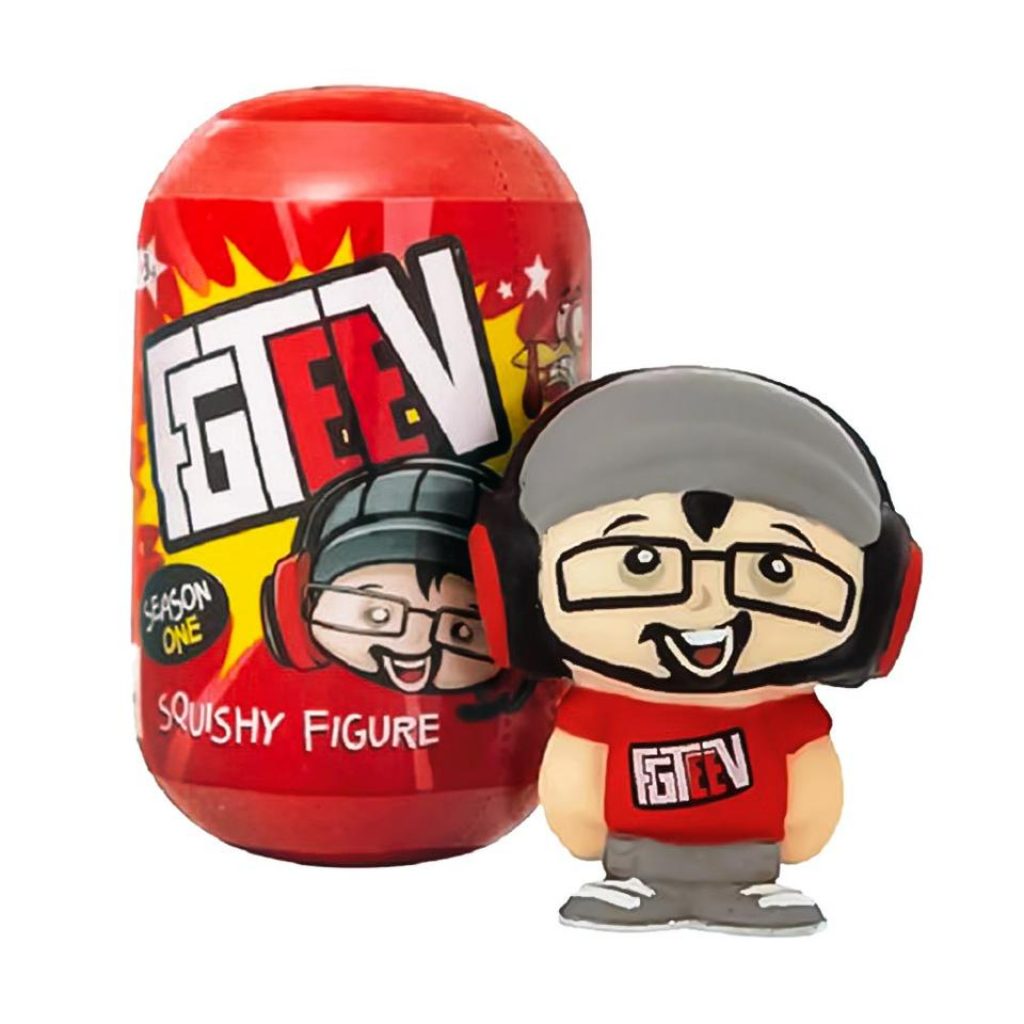 These squishy figures are so soft and satisfying, kids can't put them down. Based on FGTeeV's most popular original characters, the Season 1 & 2 assortments is sure to excite any fan. Each Mystery Squishy is hidden in a blind capsule as a fun surprise! Collect all 6!
3. FGTeeV Giant TeeV Set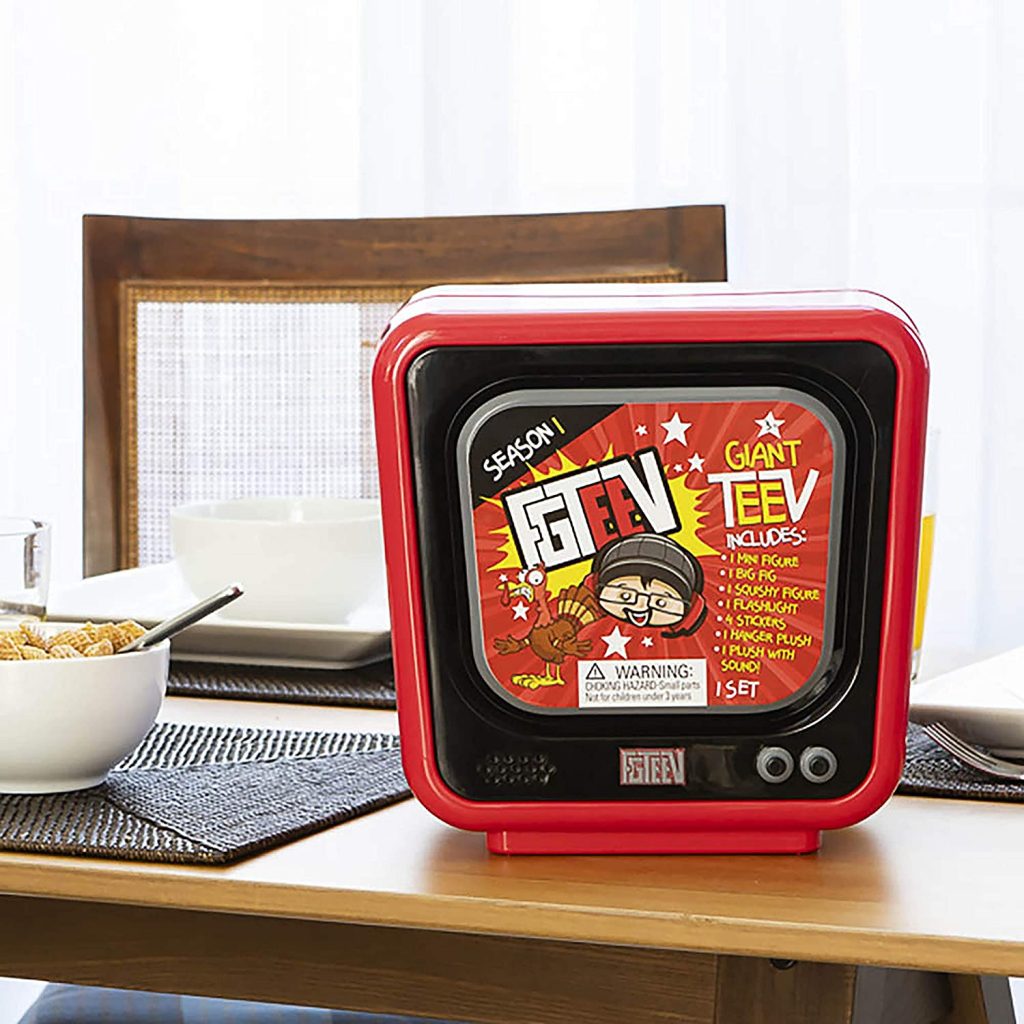 The FGTeeV Giant TeeV Set is the ultimate unboxing experience, featuring a giant retro TV carrying case. Filled with fun surprises this giant blind pack includes an animated plush, collectible character figures, a squishy, 6″ action figure, hanger plush, and vinyl stickers.
4. FGTeeV Mystery Mini Teev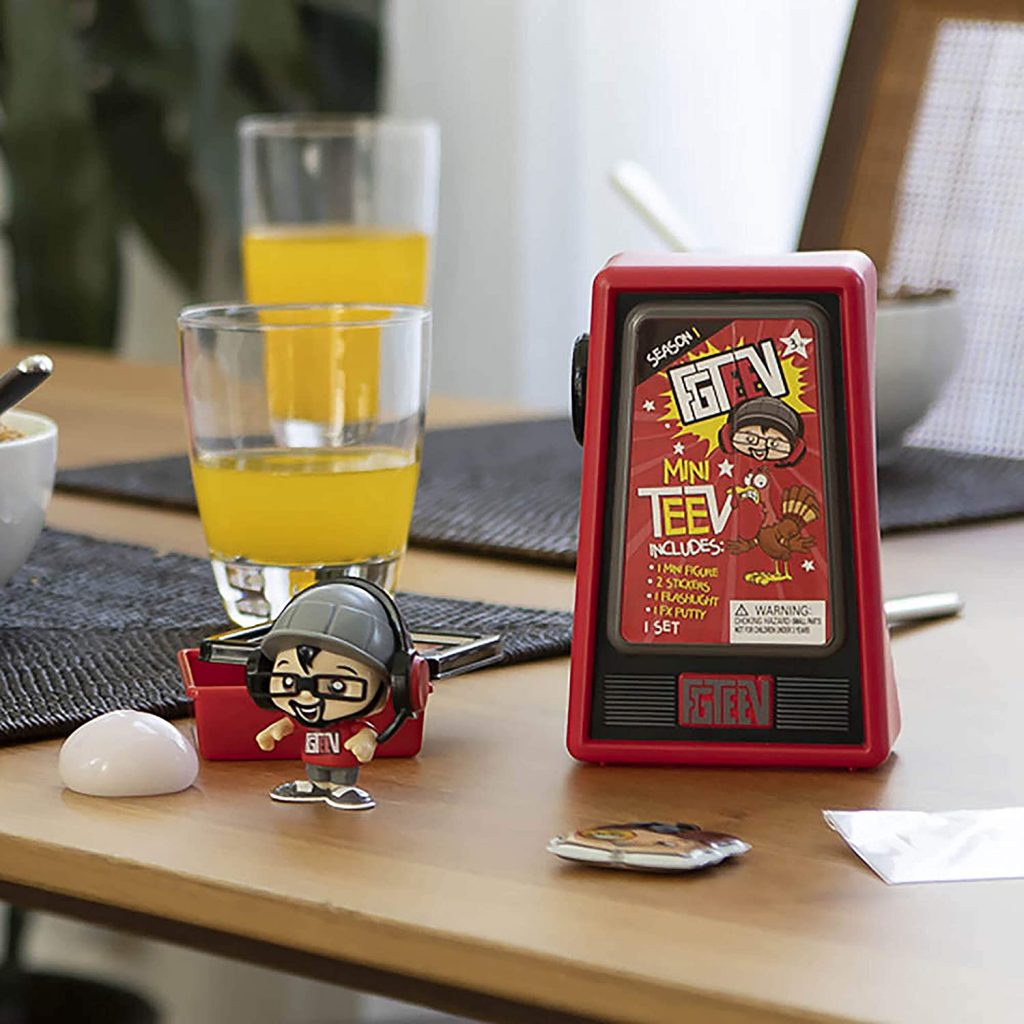 FGTeeV Mini Mystery TeeV Great dropped in Fall of 2019 but this 6 -inch tall mini retro TV is still filled with FGTeeV themed fun. Each mystery pack includes a mystery collectible figure based on characters from their smash hit YouTube channels, photo-reactive putty, a mini black light, and vinyl stickers. The Mini Mystery TeeV is another amazing unboxing experience but at a more affordable price.
5. FGTeeV 2.5″ Figure 6-Pack
The FGTeeV figure 6-pack is the perfect gift for fans who love the world of collectibles. One figure is displayed in the middle, and the five surrounding figures are hidden, creating a fun unboxing experience. There are twelve possible figures in the Season 1 assortment including Duddy, Chase, Meggz, Blobbyfish, and more, including rare and ultra-rare figures only found in these 6-packs.