The Lil Yachty Action Figure by CoolrainLABO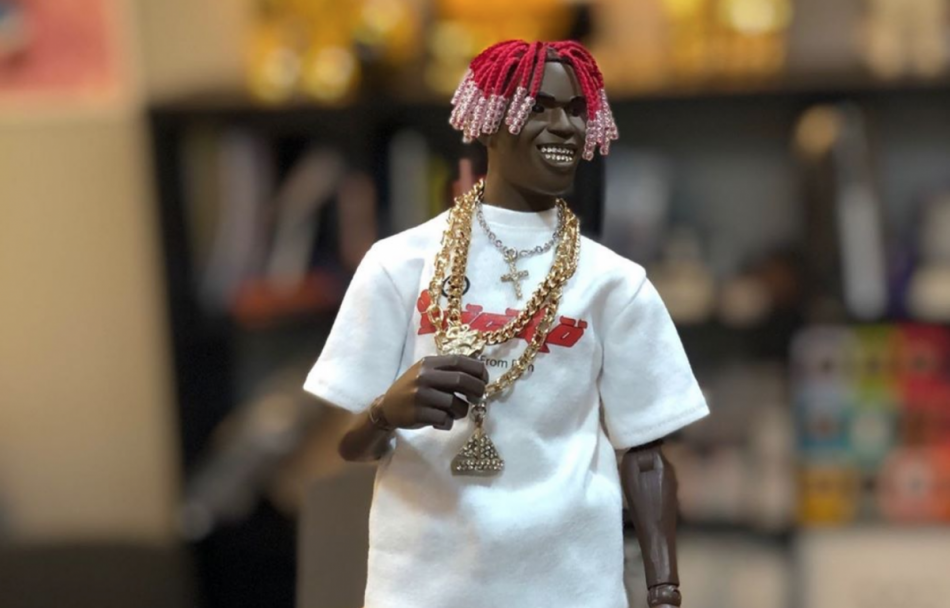 The Lil Yachty action figure, by South Korean toy company CoolrainLABO, is here! Known for his work as a rapper, singer and songwriter, Yachty first gained recognition for his hit singles "One Night" and "Minnesota."
The new Lil Yachty figure is handmade and features his famous beaded red locks, miniature Jordan 1's, chains and rings, a Murakami Louis Vuitton luggage bag, and more.
Lil Yachty refers to his musical style as "bubble gum trap,"  sampling sounds from Mario Bros., Charlie Brown, the theme song from Rugrats, and even the GameCube startup sound.
Recently he has been promoting his album Lil Boat 3, recently released in May. The new album features guest artists including A$AP Rocky, Tyler, The Creator, Lil Keed, DaBaby, Drake and others.
We hope to see the Lil Yachty action figure available on the CoolrainLABO site soon.
Read more celebrity action figure news now!
Take a look at one of his recent tracks "Oprah's Bank Account."