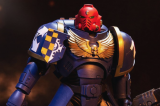 The McFarlane Toys Warhammer 40,000 action figures are the first-ever seven-inch action figures from the Warhammer 40,000 universe! The incredibly detailed ...
Super7's Thundercats Ultimate line continues with their wave 3 release, available pre-order now through the Super7 website or through third party, Big Bad Toy ...
"Sometimes the smallest things take up the most room in your heart." -Winnie The Pooh From the magical world of Disney comes two of our favorite ...
Don't miss out on the latest wave rushing in by Four Horsemen. The All-Star 3 wave features four fan-voted figures alongside two brand new characters, ...
Editor choice
This wicked 7-inch figure is the latest pre-order release from Mcfarlane Toys. Packed with 22 moving parts and the Argent Battleaxe this figure is set to ...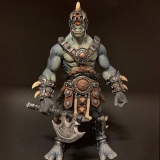 As the Chief Overseer of the forges of Arethyr, this giant cyclops takes pride in his service to the Legion of Arethyr not only as builder, but also ...
Browsing All Comments By:

Tony Aspen