McFarlane Toys DC Multiverse Batman: Arkham Knight Figure Pre-Order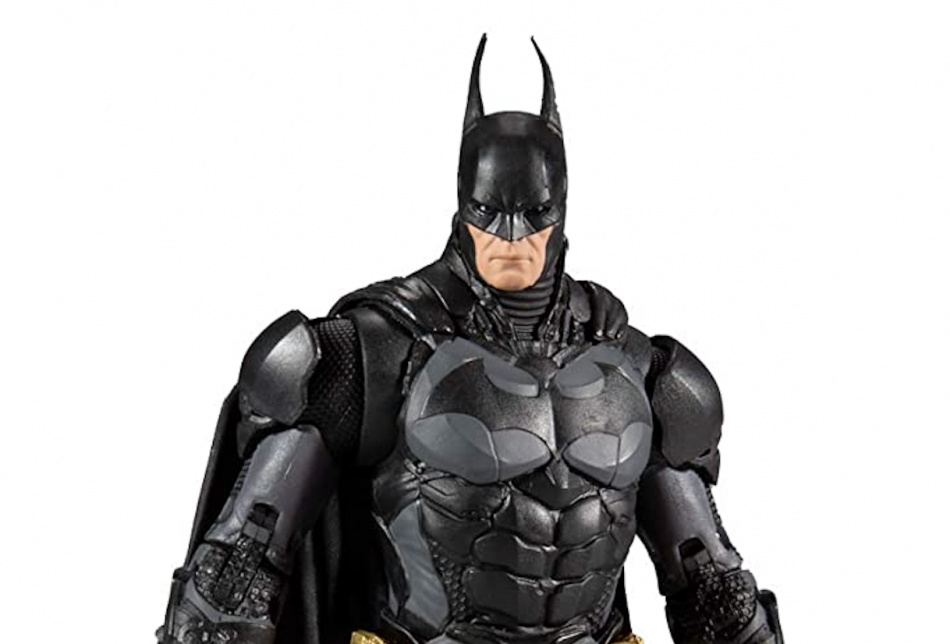 Based on the video game Batman: Arkham City the much anticipated McFarlane Toys Batman: Arkham Knight figure joins the DC Multiverse and is now available for pre-order.
Designed with 22-points of articulation, accessories include z Sword Remote Electric Charge, Remote Control Batarang, and display base.
Also included is a collectable art card with Batman from Batman: Arkham City artwork on the front, and character biography on the back
Remember if you purchase this figure, the style may vary as the ultra-rare Bronze Batman Chase figure could be received instead.
Collect Deathstroke Batman: Arkham Origins, Batman Arkham Asylum & Batman: The Joker Arkham Asylum figures to complete your set.
Pre-orders for the Batman: Arkham Knight figure are available at Walmart, Gamestop, and Amazon.
Read more Batman action figures news now!