Batman: The Animated Series Catwoman Action Figure by Mondo Pre-Order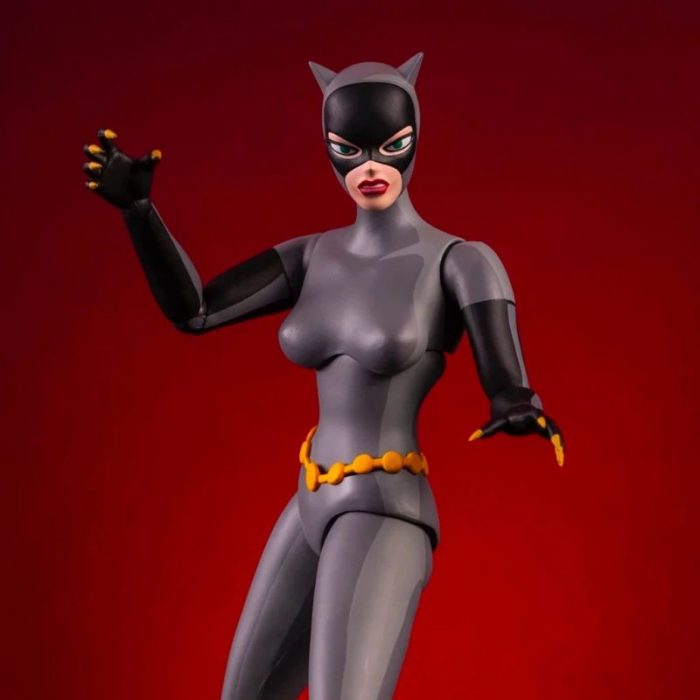 Sneaking her way into the Mondo lineup, the new 1/6 scale Batman: The Animated Series Catwoman action figure is now available for pre-order! Sculpted to match the iconic style of the show, the Catwoman action figure by Mondo looks like it was pulled straight from one of the original animation cels.
Catwoman comes fully equipped to slink into your collection and rob you blind!
Product includes
Regular Head
Smirking Head
Sneering Head
5 pairs of hands
Isis the Cat (sitting)
Coiled Whip
Flexible Whip
Spy Camera
Bat Cuffs
Large Diamond
Bag of Loot
Jeweled Necklace
Approx. 30 points of articulation
The Mondo exclusive includes an unmasked Selina Kyle head, and a lounging Isis the Cat!
Available for pre-order at Megalopolis for $165.00 and estimated to arrive June 2020.