The New McFarlane Toys Suicide Squad Action Figures FIRST LOOK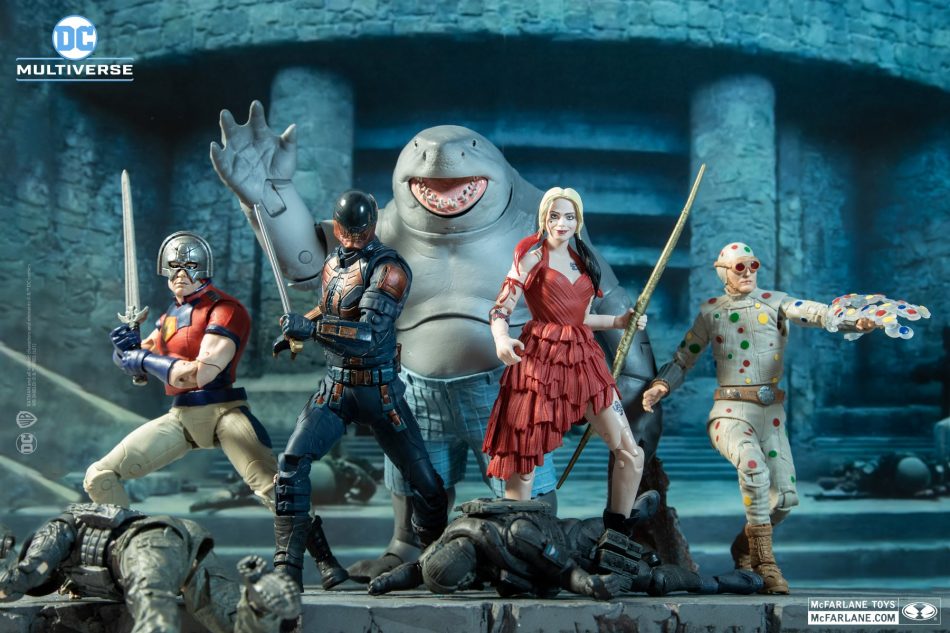 Lord Todd has teased us with another amazing collectible set, as a picture was released of the new McFarlane Toys Suicide Squad action figures on social media. Joining the DC Multiverse are Harley Quinn, Peacemaker, Bloodsport, Polka-Dot Man, and the King Shark Build-A-Figure. 
Not much has been mentioned but it looks like pre-orders will be available on August 4th.
Stay tuned for more info!
For more McFarlane Toys action figure news click here.