Destiny 2 Hunter Sovereign Figures (Golden Trace Shader & Calus's Selected Shader) By Threezero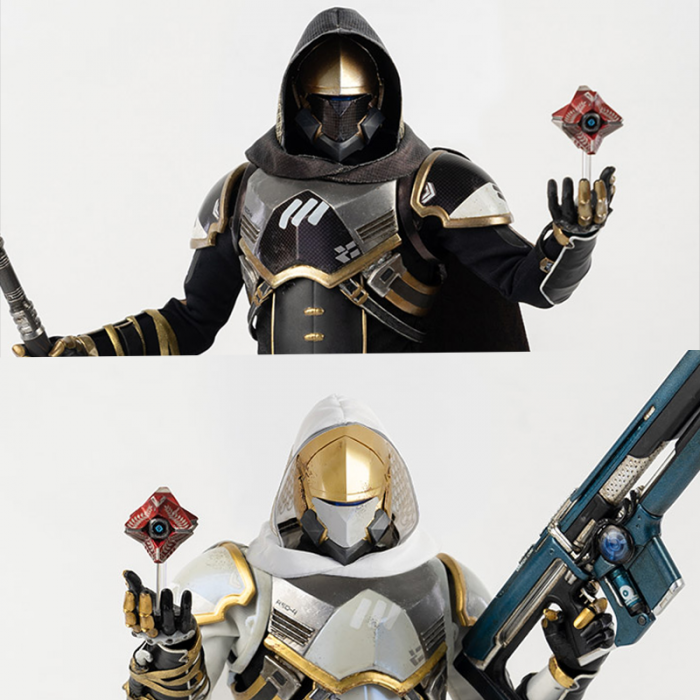 From the Destiny 2 video game, the Hunter Sovereign action figures by Threezero have been released. Both the Golden Trace shader and the Calus's Selected shader are highly detailed and feature tailored fabric clothing and weathered paint detailing. Standing around 12 inches tall, the Hunter Sovereign figure includes interchangeable accessories and various pieces of weaponry.
Both Destiny 2 Hunter Sovereign action figures will be available for pre-order at BigBadToyStore for $189.99 and is estimated to arrive in the 4th quarter of 2020.
Hunter Sovereign Figure Contents
Hunter Sovereign figure
4 Pairs of hands
Ghost (Last City Shell)
Arc staff
Rocket launcher (Sins of the Past)
Auto rifle (Uriel's Gift)
Read more video game action figure news now!