One Punch Man: Genos Action Figure (Deluxe) by ThreeZero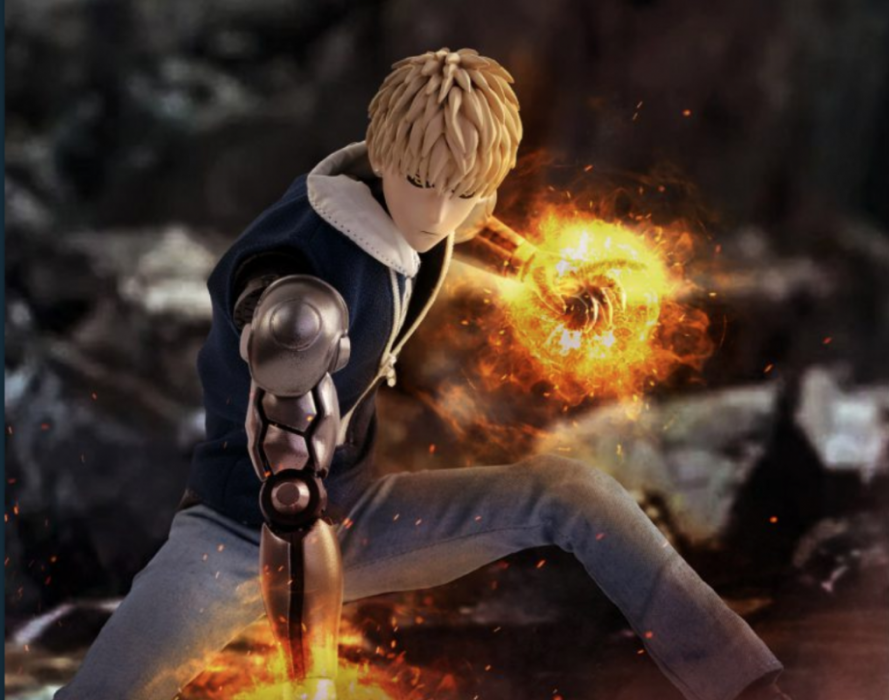 From the anime "One-Punch Man" SEASON 2, this 1/6th scale articulated figure of Saitama's disciple, Genos, stands approximately 30.5 cm tall and fully-articulated. The included fabric costume comes with a sleeveless white shirt, sleeveless denim jacket, a pair of black pants, and a belt with a buckle. Also included are chest armor parts that attach to the cyborg body via magnets. With each package, figures come with 3 pairs of interchangeable handpieces, and a pair of black shoes.
The standard version is priced at $129 USD and the deluxe version is priced at $149. The exclusive parts for the Deluxe Version will be a "GENOS" logo sleeveless jacket, a pair of light blue pants, and a pair of sneakers.
Genos (ジェノス, Jenosu) is the main character of One-Punch Man – Season 2. He is a 19-year-old cyborg and the disciple of Saitama, always aiming to become more powerful as he fights for justice. Under the Hero Association, he was given the name Demon Cyborg.
All orders placed on Threezero's online store include worldwide shipping.
Check out more Celebrities/Movies/TV action figure news.