Amazing Yamaguchi Deku Izuku Midoriya My Hero Academia Revoltech 18 Kaiyodo Available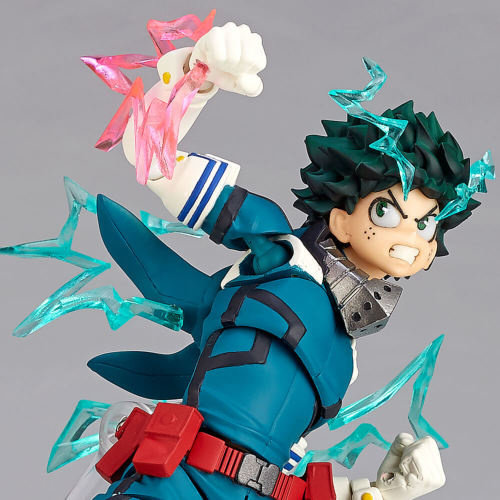 Behold the My Hero Academia Amazing Yamaguchi Deku Izuku Midoriya Revoltech No.018 figure by Kaiyodo. This action figure comes wearing his signature hero suit and comes with 28 points of articulation. Izuku Midoriya, the primary protagonist of My Hero Academia, stands 6 inches tall and includes a wide selection of accessories. This is a must-have for all Revoltech fans.
For those of you who don't know, Izuku Midoriya is the protagonist of the hit anime/manga series, My Hero Academia. He's a quirkless high school student who dreams of becoming a hero, and he eventually gets the chance to train at the prestigious U.A. High School for aspiring heroes.
Box Contents
Izuku Midoriya figure
3 Face plates
6 Hands
8 Eyes
One For All bangs
10 One For All green effect parts
2 One For All pink effect parts
Notebook
Pen
3 Sound effect sheet
Rōmaji Name
Midoriya Izuku
Alias
Deku
Pre-order available at BigBadToyStore and Megalopolis for $84.99 and estimated to arrive in August 2020.
Read more My Hero Academia action figure news.
Amazing Yamaguchi Deku Izuku Midoriya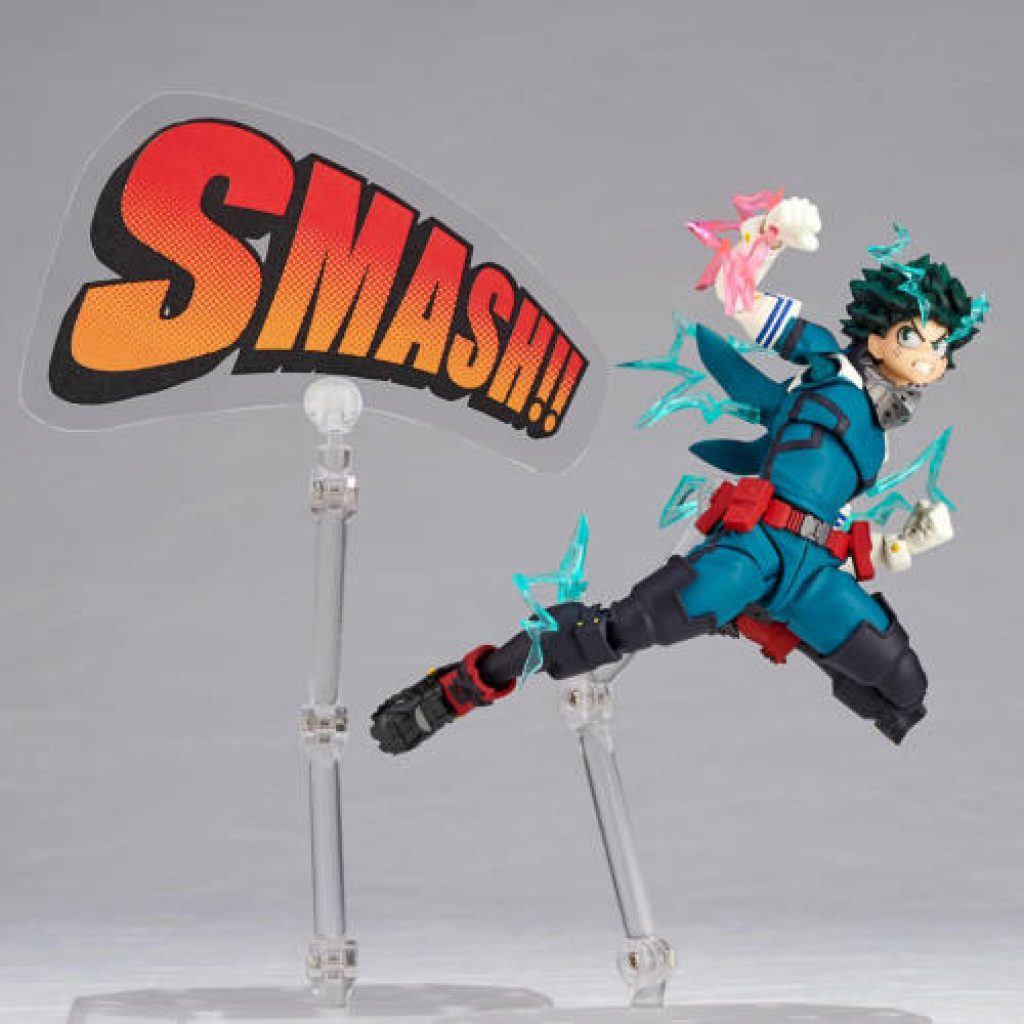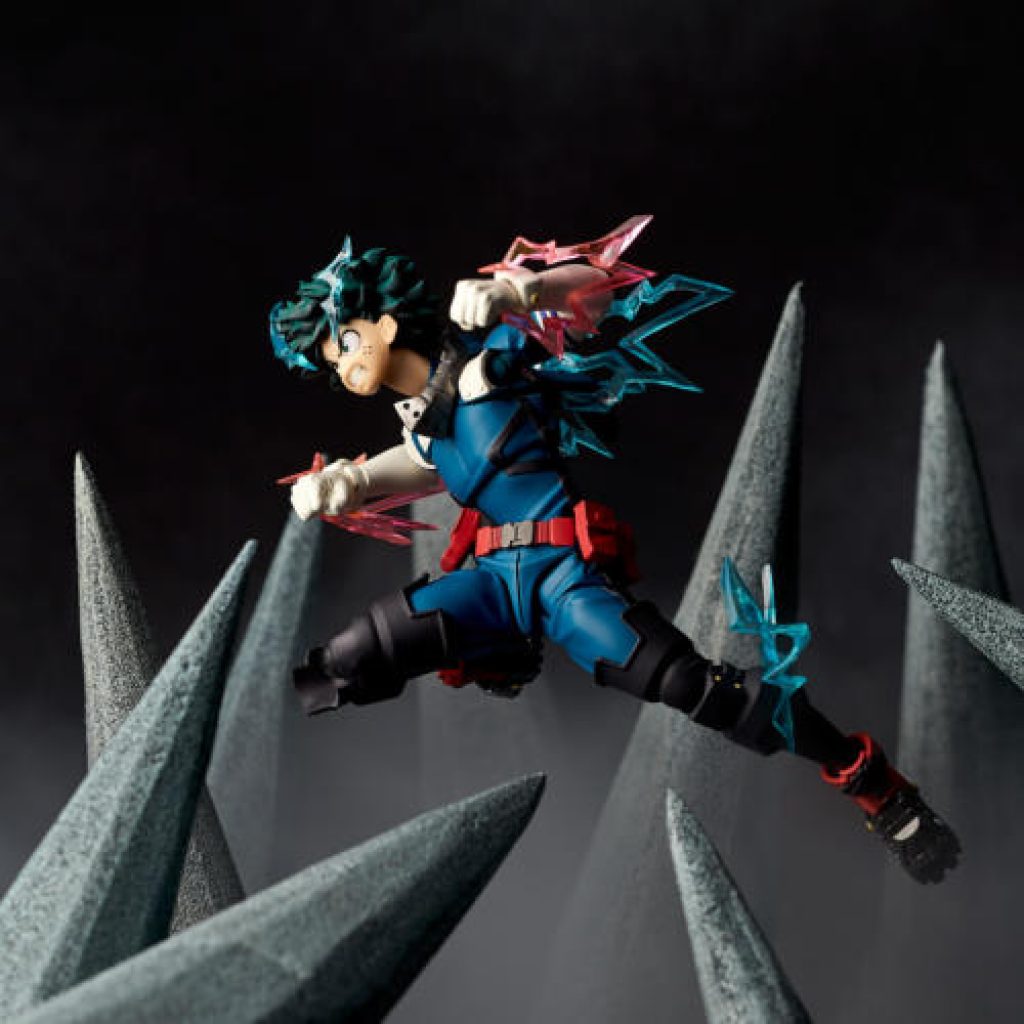 What sets My Hero Academia apart from other superhero stories is its humor, heart, and well-developed characters. The show balances epic action sequences with moments of genuine emotion and introspection, making for a truly engaging viewing experience.