Power-Con 2020 Exclusive Lords of Power Figure Set and She-Ra Action Figure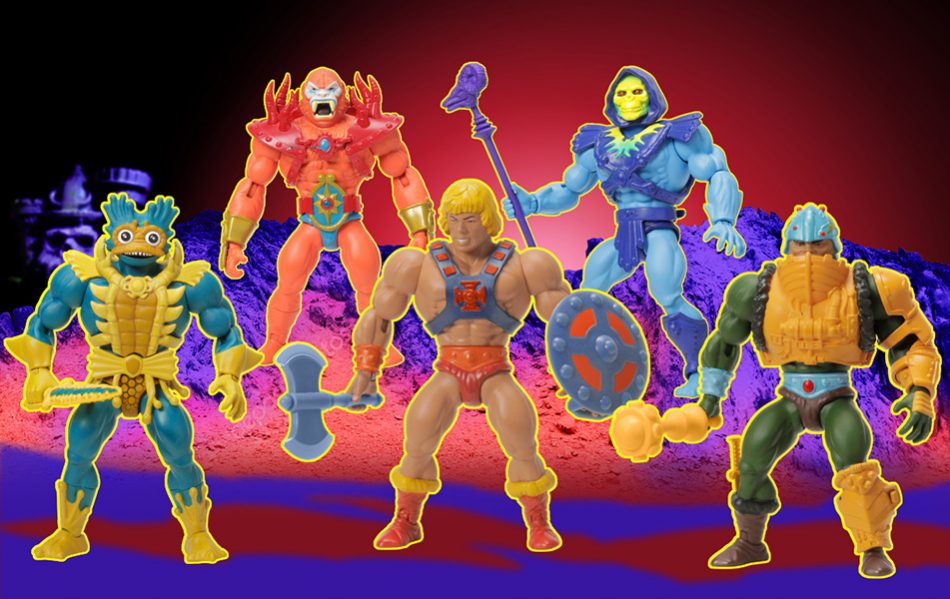 Power-Con 2020, the epic He-Man and She-Ra toy & collectibles experience, is back, taking place August 8 & 9, 2020 in Anaheim, CA! This year attendees will have access to some very unique attendee-only exclusives!
This year's standouts include the Lords of Power Figure Set and the She-Ra action figure!
Exclusive #1: MOTU Origins "Lords of Power" 5-Pack – $200.00 each
This 5-pack of He-Man, Man-At-Arms, Skeletor, Beast Man, and Mer-Man recreates the prototype sculpts shown in the original promotional materials as highly articulated Masters of the Universe: Origins figures. This set comes housed in a premium, coffret-style collector case in the style of the original Masters of the Universe carrying cases, optimized for display with all-new, custom artwork and illustrations. Final product subject to change.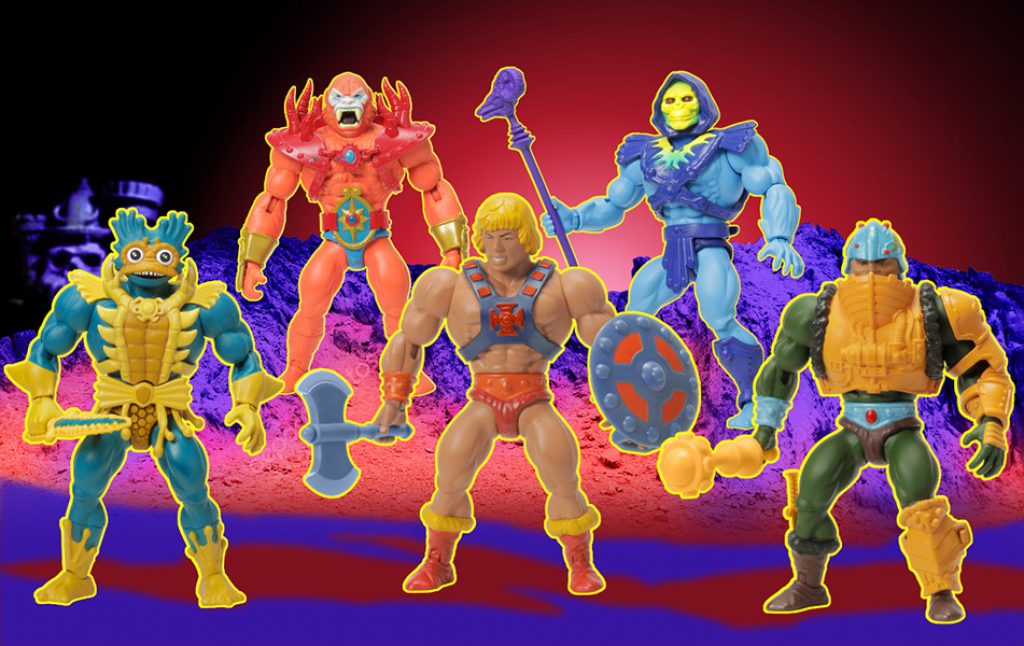 Exclusive #2: MOTU Origins She-Ra – $40.00 each
This 35th Anniversary Edition figure captures the retro look of the original toy, and features modern articulation for enhanced play and posability. The convention-exclusive packaging comes nestled inside a removable blister and unfolds to reveal multiple panels of custom artwork, as well as an exclusive comic that re-imagines She-Ra's origin story. Final product subject to change.
Other Power-Con exclusives include:

Exclusive #3: Chalk Line Blue Satin Power-Con Jacket – $100.00 each
Exclusive #4: Chalk Line Pink Satin Power-Con Jacket – $100.00 each
Exclusive #5: Novelty Pin Set – $40.00 each
Exclusive #6: Power-Con 2020 MOTU'style Pin – $10.00 each
Exclusive #7: Power-Con 2020 POP'style Pin – $10.00 each
Exclusive #8: "Crab Cakes" Souvenir Power-Con T-Shirt – $20.00 each
Exclusive #9: "Feather Dancer" Souvenir Power-Con T-Shirt – $20.00 each
Exclusive #10: "Honeycomb" Souvenir Power-Con T-Shirt – $20.00 each
Exclusive #11: "Snooty Hoot" Souvenir Power-Con T-Shirt – $20.00 each