The Best Jazwares Roblox Action & Toy Figures In 2021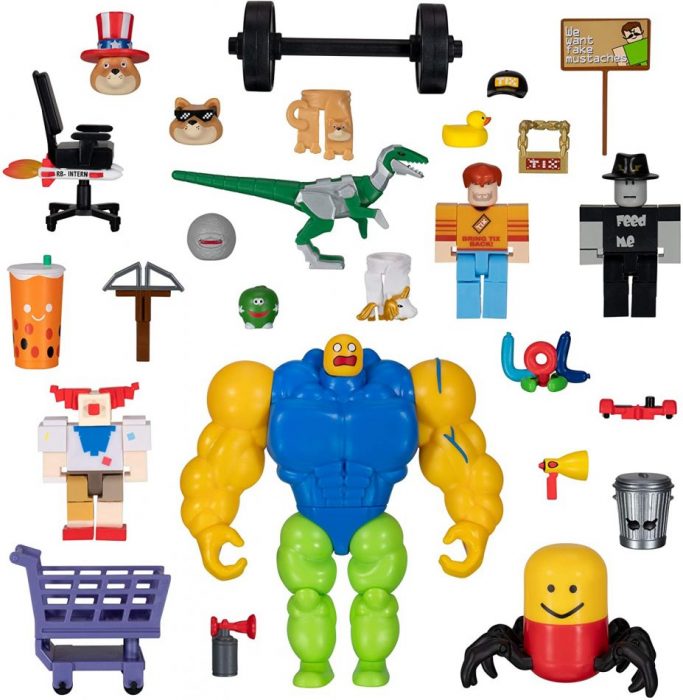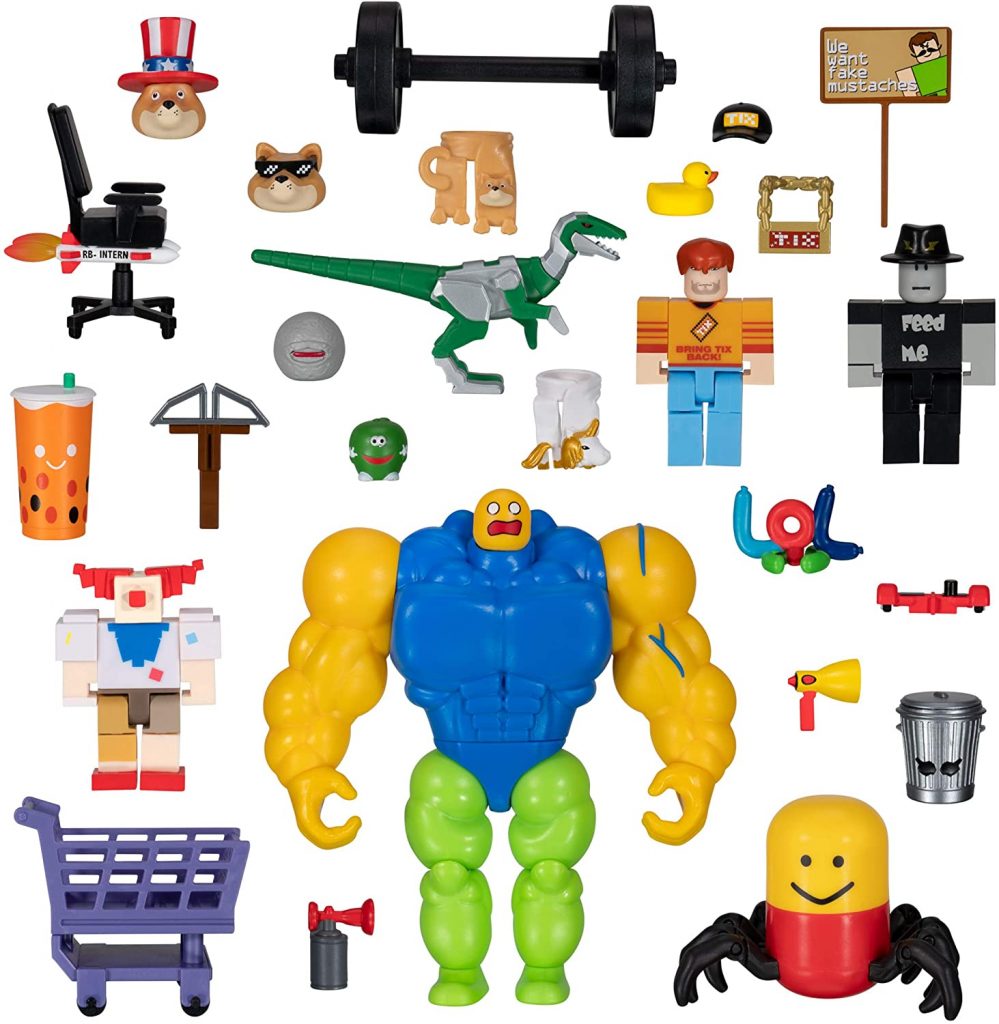 Looking for the best Jazwares Roblox Action & Toy Figures in 2021? Look no further. Here are the hottest Roblox figures you can add to your collection now.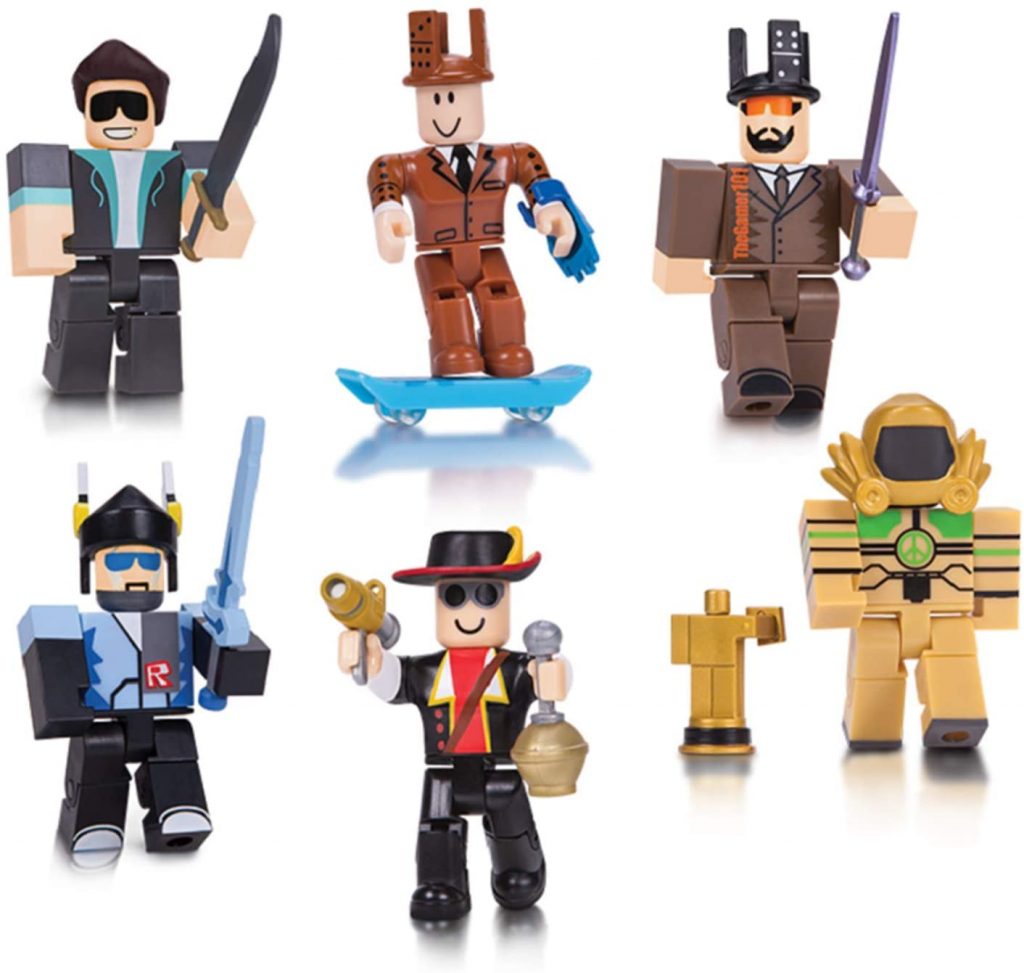 Assemble the Legends of Roblox! This Jazwares set includes six of the greatest Roblox game creators of all time!
Litozinnamon, who helped create Phantom Forces, comes combat-ready and armed with his Bluster Buster. Gusmanak, an elite developer who designed Apocalypse Rising comes equipped with the legendary Dominus Aureus. Merely, a famed developer who created Trade Hangout owns almost any rare or limited item you can imagine. When he and his brother aren't scripting on Roblox, TheGamer101 is improving his ninja skills in the Sword Fighting Tournament. Seranok, a long-time Roblox developer and brother of Merely and his work on Catalog Heaven is widely acclaimed. Loleris, who some say is a madman, makes Mad Games and also built Darkness and Intense Sword Fighting.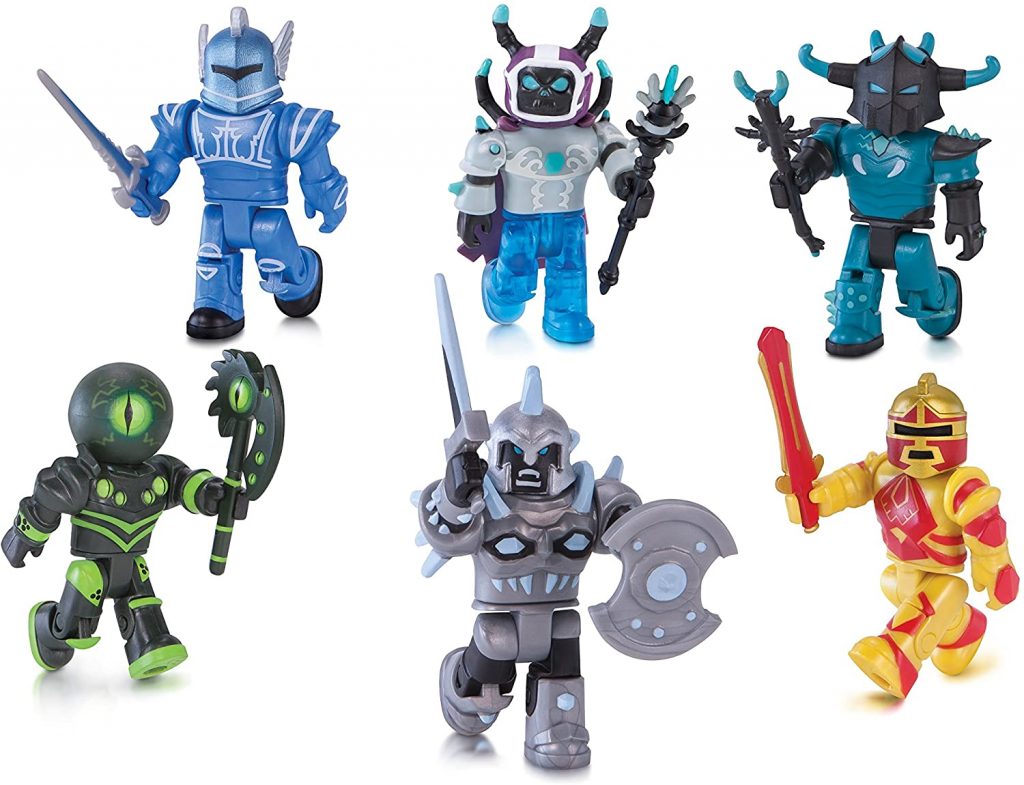 The catastrophic Korblox war against the Redcliff Kingdom rages on. Gather your forces and prepare for battle with this 6 figure set. The all-powerful Korblox Deathspeaker strikes fear and utter terror into his foes Korblox Mage uses the dark magic that pulses through him. He cannot be contained. Korblox General is a fierce fighter who carries a sword into battle, ready to strike at a moment's notice. The Overseers of the Korblox Empire are said to prophesize the future. The Redcliff Elite Commander leads the elite legions of knights in their grand quest to rid Roblox of all evil. Finally, Alar Knight of the Splintered Skies descends upon the earthen plane to undo the evil plaguing it.
BUY IT NOW ON AMAZON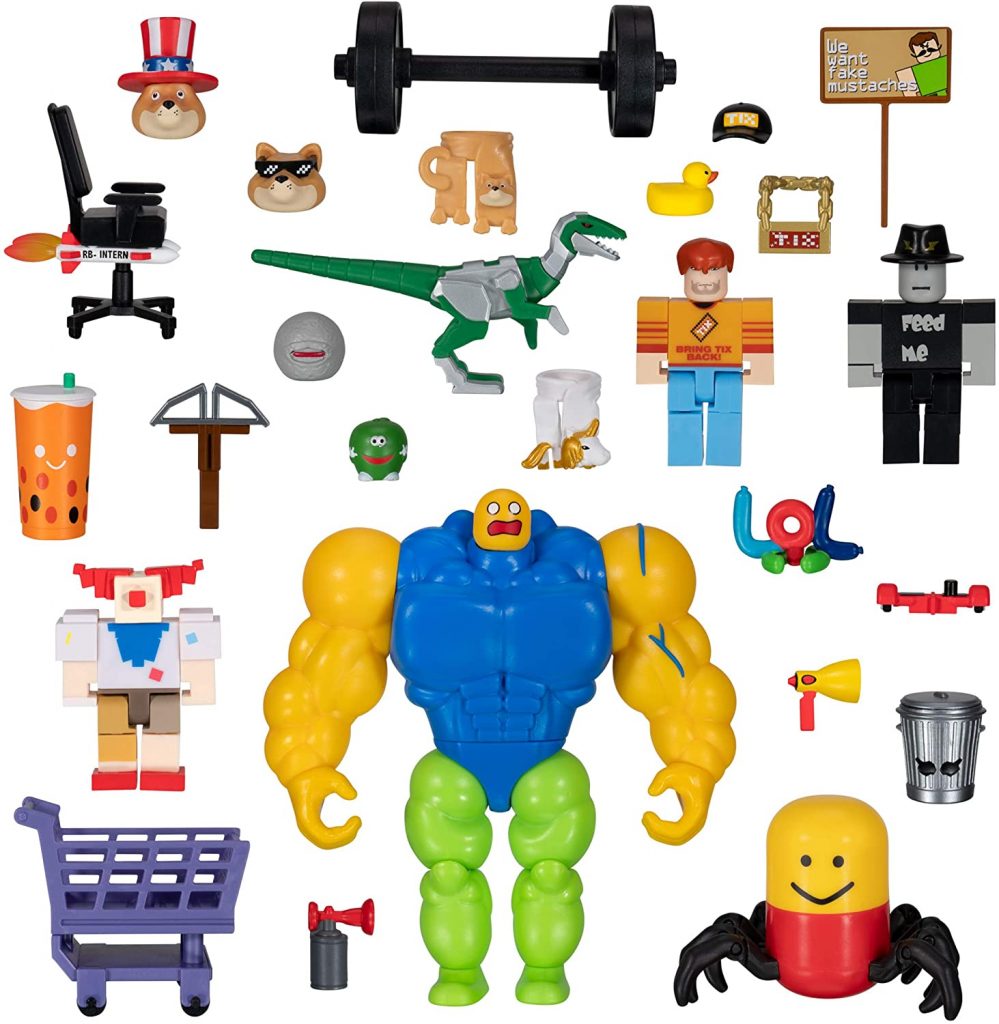 The cosmic energy emanating from these top-tier memes has been unleashed upon the world. Whether it's thunder1222's favorite swole-mate Meganoob, Despacito Spider, the Clown from Spectrabox's Fantastic Frontier, the Velociraptor from Nitenity Studios' The Labyrinth, or anything in between, you can take your favorite Roblox adventures off the screen and into the real world with these mix-and-match meme parts. Each package comes with a redeemable code to unlock an exclusive virtual item on Roblox.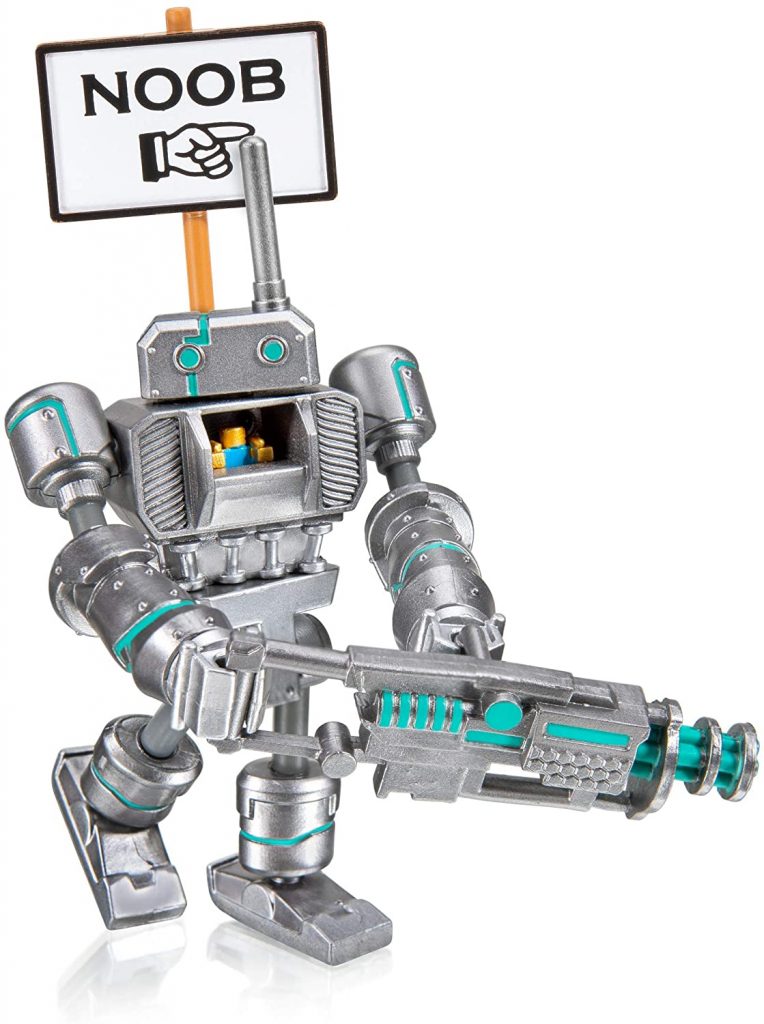 The Noob is seeking vengeance, and now he's got the weaponry to back him up. Pro gamers, prepare to meet your maker. Designed by whimy, this noob is ready to rumble in his very own heavily-armored mech suit. Watch out for his laser blaster! These come with a redeemable code to unlock an exclusive virtual item on Roblox as well.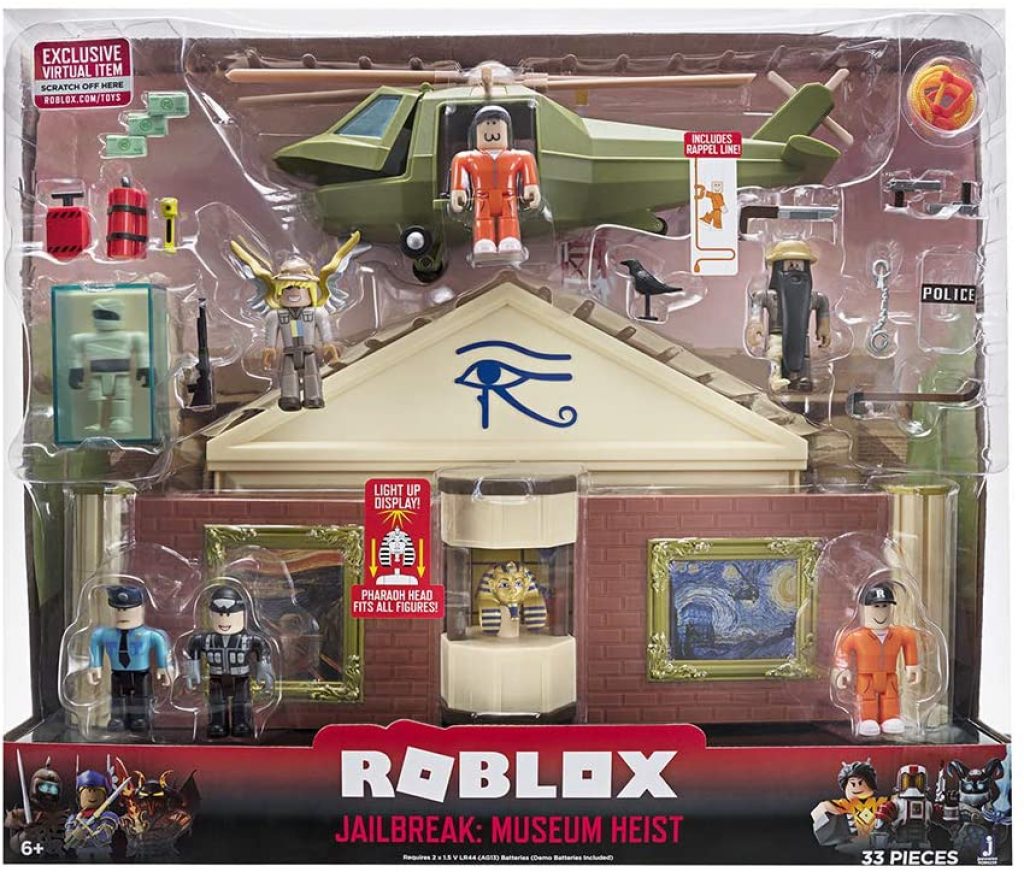 It's your favorite heist from Badimo's Jailbreak, but with a clandestine twist! These convicts have gotten their hands on a top-secret stealth helicopter, and now they're planning on using it to go after the biggest score of their lives. Drop in and sneak away with the loot before the cops know you were even there! Will they succeed?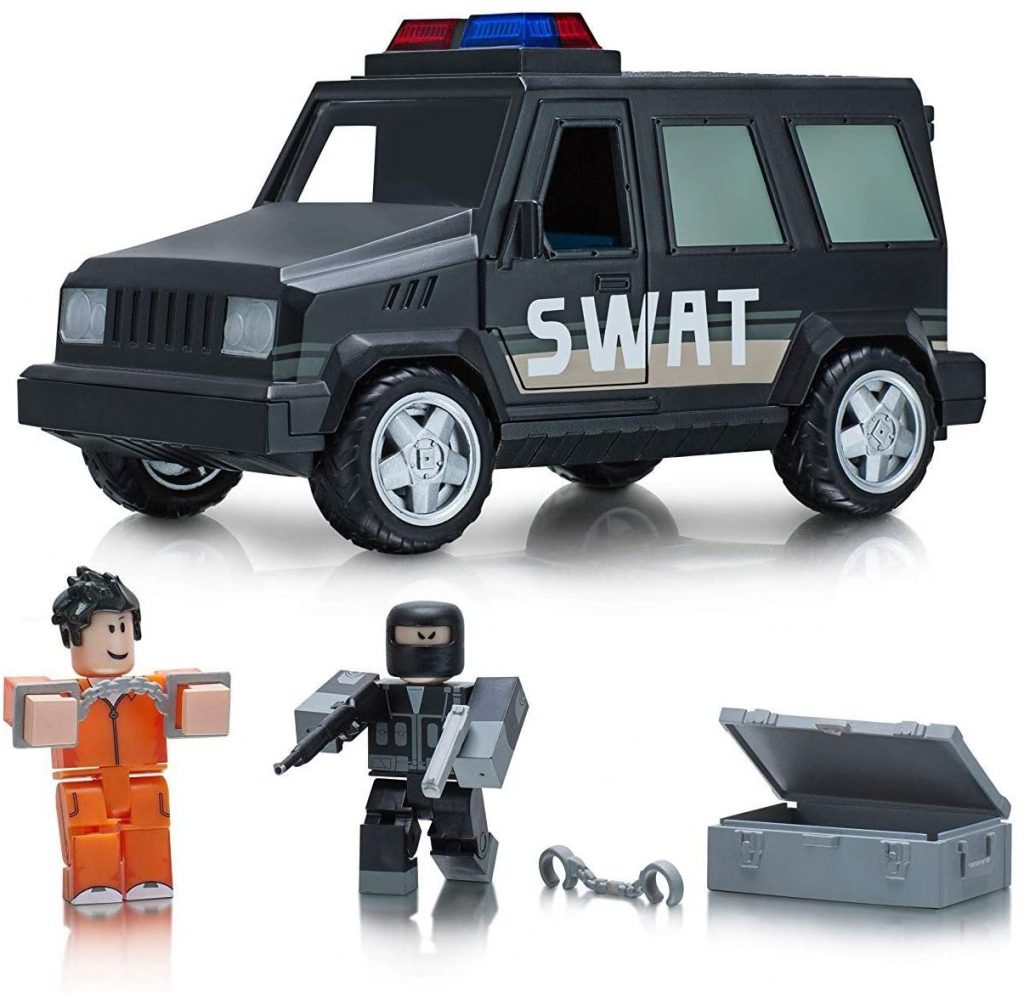 Patrol the streets as one of the most elite tactical units from Jailbreak, from the Roblox game Badimo! Cruise down the streets in an armored SWAT van and take down escaped fugitives before they wreak havoc in the city. Gear up for intense emergency situations, from bank robberies to jewelry store thefts, and help bring back law and order to the city! Includes SWAT van, 2 figures, accesories, and a free virtual item.
The Best Jazwares Roblox Action & Toy Figures In 2021
Read more action figure news now.