The New Fortnite Choppa Vehicle and Blaze by Jazwares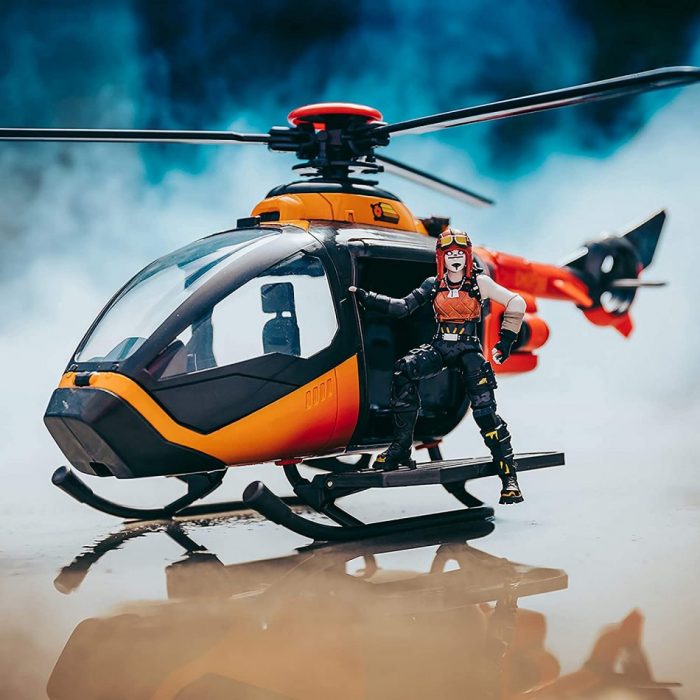 The high ground just got a whole lot closer with the Fortnite Choppa vehicle! The Choppa comes paired with a 4" Blaze figure and a Legendary Assault Rifle. Over 17" long, there is room for 7 4-inch figures in the Choppa, so you can call your squad and join the fight! Activate the Turbo Boost light effect and spin the rotors to escape the storm! The Choppa is perfect for recreating Fortnite in real life.
If you dont remember, The Choppa is a vehicle in Fortnite: Battle Royale and was introduced in Chapter 2: Season 2.
Read more Fortnite toy news now.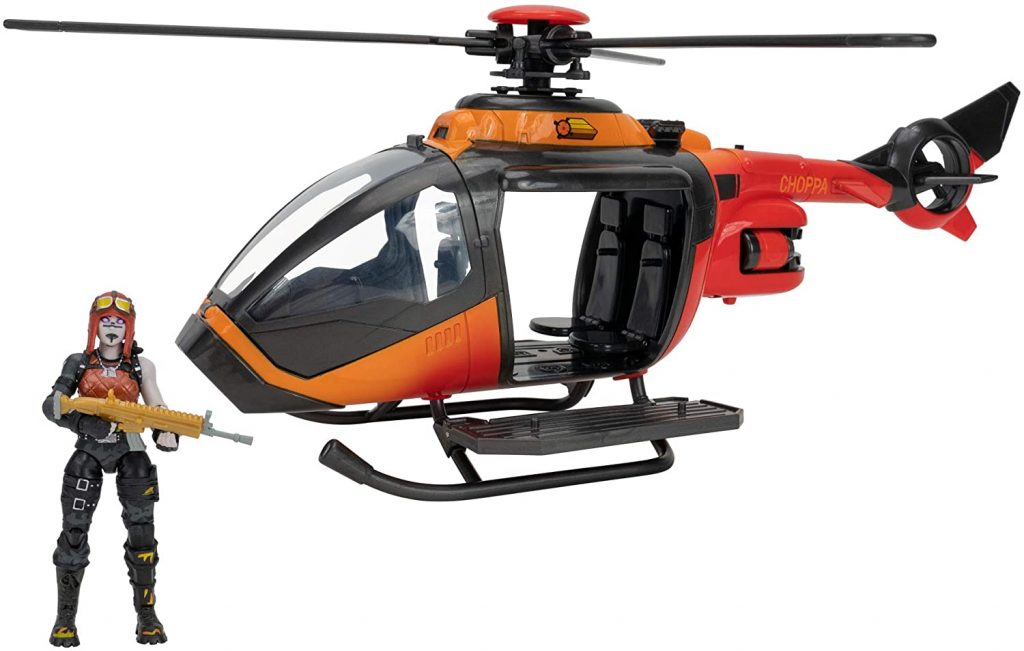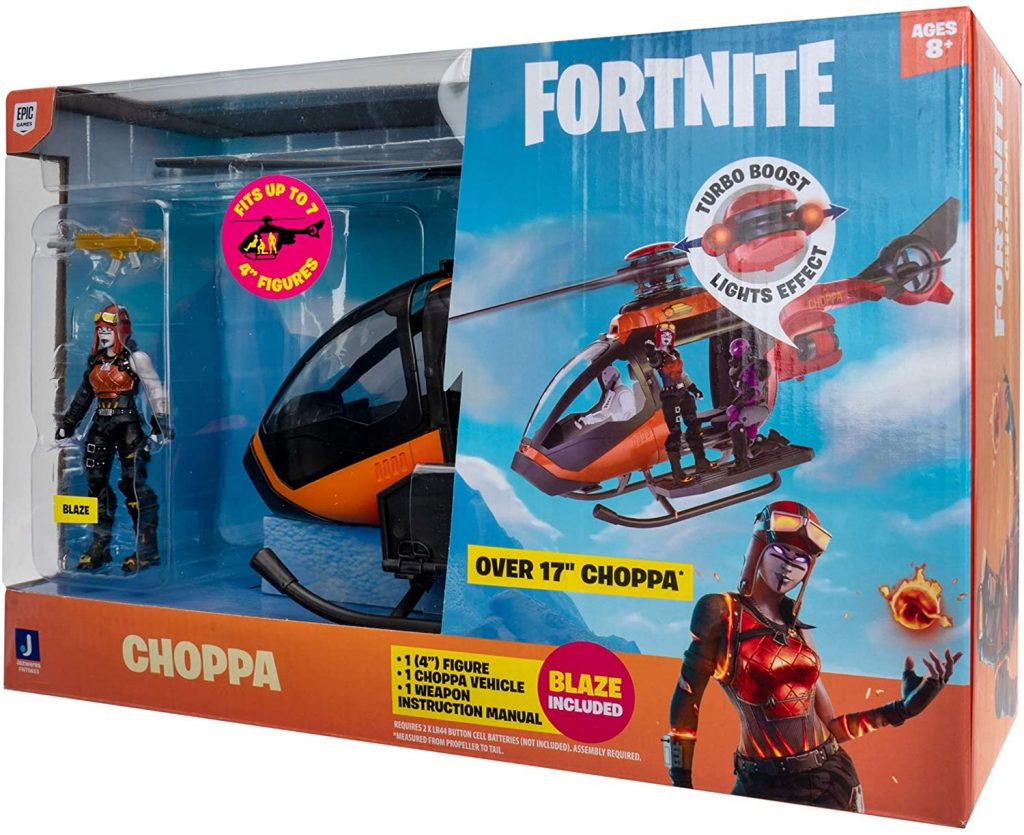 Fortnite Choppa Vehicle by Jazwares