Celebrate Earth Day with The Captain Planet Capsule Collection by Loot Crate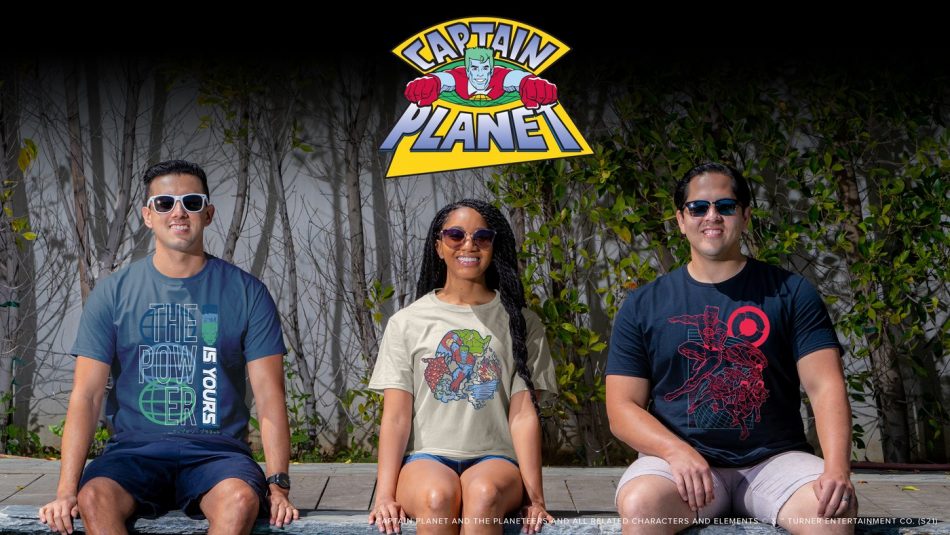 The power is yours when you wear Loot Crate's exclusive Captain Planet Capsule Collection!
Earth! Fire! Wind! Water! Heart! By your powers combined, the Captain Planet Capsule Collection has arrived. To celebrate Earth Day on April 22, the world's most environmentally sound hero will take pollution down to zero with this officially licensed exclusive collection. This limited-edition collection is a series of Captain Planet merchandise inspired by the 1990s animated television show that can only be purchased from Loot Crate.
The Captain Planet Capsule Collection includes three pieces of apparel, including a By Your Powers, Combined T-shirt, The Power is Yours T-shirt, and a Save the Future T-shirt. Each Tee is made from an eco-friendly fabric with recycled material. This moisture-wicking fabrication is lightweight with a soft hand feel and made from approximately 3 recycled poly (RPET) bottles.
Purchase any Captain Planet shirt or buy all three. This is a limited-edition, non-recurring series you can't get anywhere else. Items will ship to your door this spring. Each T-shirt is $25 plus shipping and handling. The Captain Planet Capsule Collection may be limited, but your efforts to help save our planet by recycling and being environmentally friendly will always continue!
Celebrate Earth Day and purchase the Captain Planet limited-edition Capsule Collection here: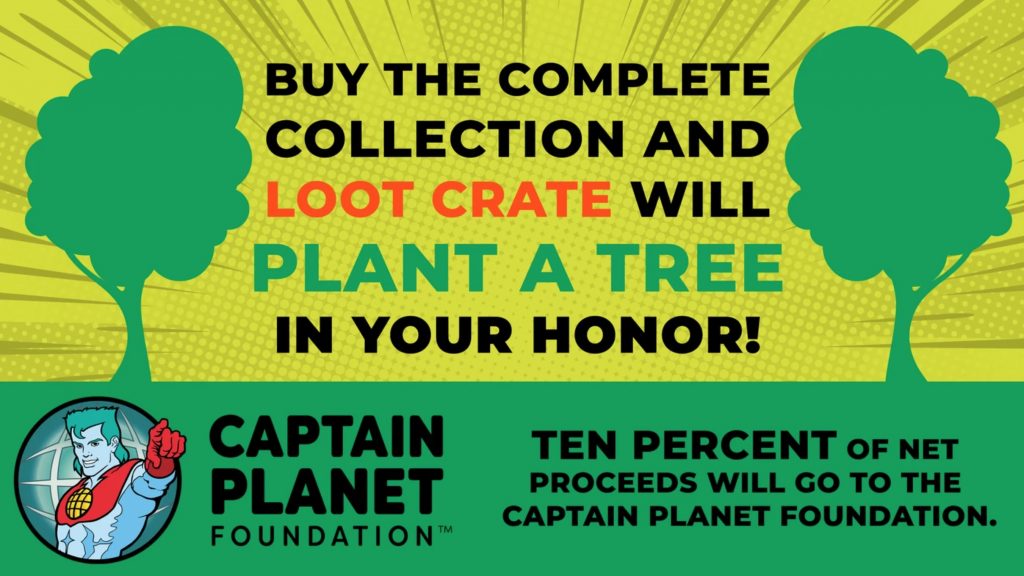 About Captain Planet Foundation
For 30 years, Captain Planet Foundation has been committed to working collaboratively to engage and empower young people to be problem-solvers for the planet, because the power really is yours!
Read more toy news now!