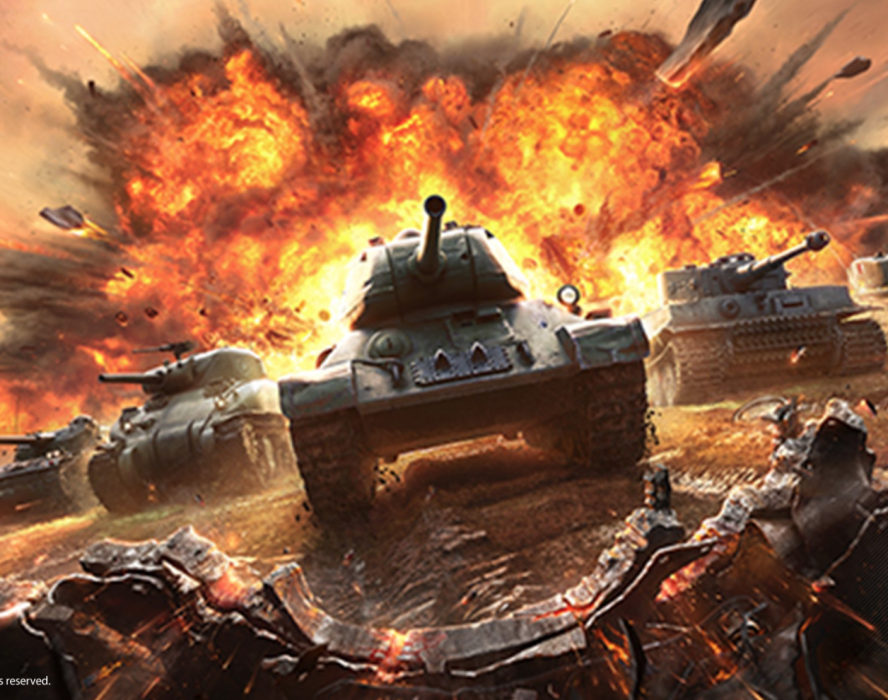 Attention, tankers! World of Tanks, the award-winning massively multiplayer online phenomenon, has been blowing up on PC since its release in 2011, with hundreds of thousands of players blasting the hell out of each other in virtual battle on a daily basis. Loot Crate and Wargaming have aligned forces to bring the sweet taste of destruction to fans' doorsteps with the announcement of the World of Tanks crate by Loot Launcher.
This exclusive crate will bring the M6A2E1, a premier American heavy tank, out of the game and into your hands with a limited-edition physical representation of this heavily armored beast. The World of Tanks crate also includes an exclusive collectors box, drink coasters, wine key, shirt & camp cup. PLUS bonus in-game content including, Premium Tank M6A2E1 Mutant for 50 battles, 90 days Premium Account access & a mission that rewards Mutant for free by completion.
"Teaming up with Lootcrate gives Wargaming the awesome opportunity to deliver high-value items we are proud to give the World of Tanks name to," stated Yuliya Arlova – Business Development and Partnership Manager World of Tanks America. "Couple these collector quality pieces with some hard-core in-game offerings and you have a 'Loot Launcher' worth supporting. 'Roll out' and back this now!"
The World of Tanks crate Loot Launcher campaign is now live and will contain 6 exclusive items. Each crate will cost $49.99 plus shipping and handling. Supporters will only be charged once the project has met or exceeded its goal of 2,000 backers.  
Don't go AWOL on this crate, soldier! Rollover to Loot Crate and secure your World of Tanks crate today.
World of Tanks Endless War Trailer:
FAQ's
WHAT IS THE WORLD OF TANKS LIMITED EDITION CRATE?
A limited edition assortment of collectibles, gear and bonus in-game content celebrating the epicness of World of Tanks.
WHAT'S THE BONUS IN-GAME CONTENT?
Each bonus code is valued around $50 and will give a player: 1. Premium Tank M6A2E1 Mutant for 50 battles 2. 90 days Premium Account access 3. Mission that rewards Mutant for free by completion (check details in your game client).
WHEN WILL I GET MY CODE?
We'll send you the bonus code in digital format after the crate reaches its backer goal. All codes will be valid until December 16th, 2021.
HOW DO I USE THE BONUS CODE?
Go to https://worldoftanks.com/en/content/guide/general/bonus/ for details.
WHEN DOES THE CRATE SHIP?
The crate will ship out in June 2021.
WHERE WILL THE CRATE SHIP?
It will ship to North American territories only.
WHEN WILL I BE CHARGED?
You will only be charged when the crate reaches its backer goal.
WHAT IF THE CRATE DOESN'T REACH ITS BACKER GOAL?
If the crate doesn't hit its goal, it won't go into production and you will not be charged.
Read more Loot Crate news now.