Jurassic World Spinosaurus Extreme Chompin' Toy Available for Pre-Order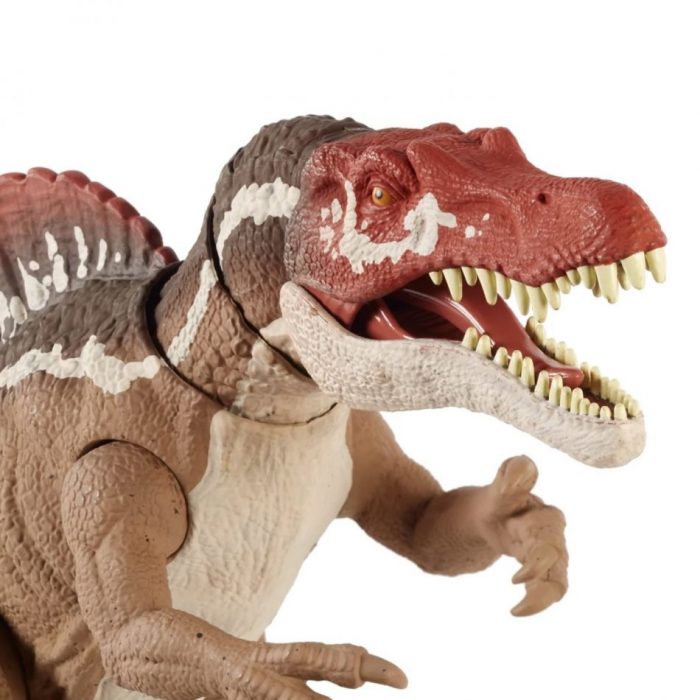 In case you missed it, Mattel has released the Jurassic World Spinosaurus Extreme Chompin' dinosaur toy. This Dinosaur figure captures the ultimate battle action that happened throughout the blockbuster movie. Take a huge bite out of lurking dangers with the Extreme Chompin' Spinosaurus's head. The arms, legs and tail are articulated for extra poseability. Jurrasic Park fans can have even more dinosaur fun by downloading the Jurassic World Facts app (Android and iOS) where they can scan and watch their dinosaur come to life. Dino-fans can zoom in on dinosaurs up close, hear dinosaur roars, learn fun dinosaur facts, and more!
Pre-Order for the Jurassic World Spinosaurus is now available at Entertainment Earth and large big box outlets for $29.99. They should be hitting the mail sometime in May.
Read more movie collectible news now.