Nerf x Star Wars The Mandalorian Amban Phase-Pulse Blaster Pre-Order NOW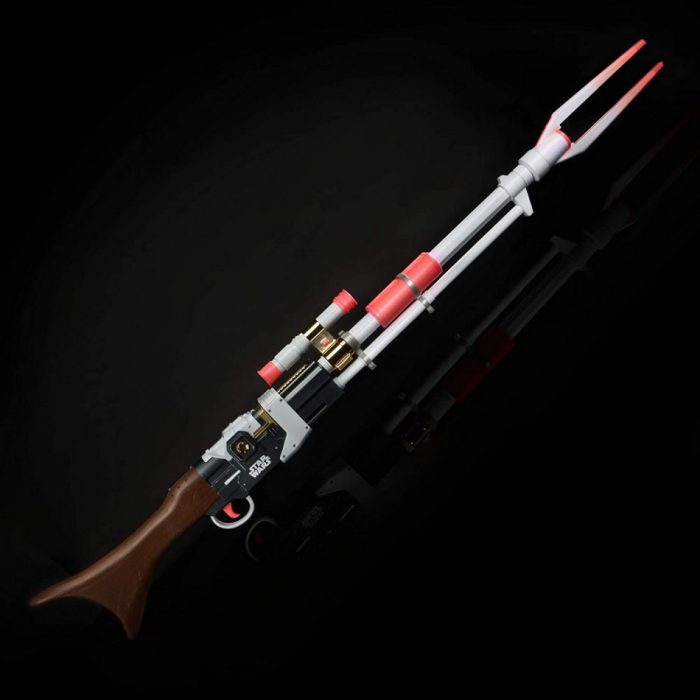 Track down the most dangerous bounties and battle intergalactic opponents with the Nerf x Star Wars The Mandalorian Amban Phase-pulse Blaster. The Mando's blaster is meticulously detailed to capture the look of the blaster seen in The Mandalorian live-action TV series on Disney Plus. It measures an awesome 50.25 inches long (1.27 meters) and comes fully assembled in premium packaging, perfect for display! Dive deeper into the Star Wars world with series-accurate blaster sounds an electronic scope with an illuminated lens.
Each series-accurate blaster has a handle you pull back to prime the blaster and includes 10 Official Nerf Elite foam darts.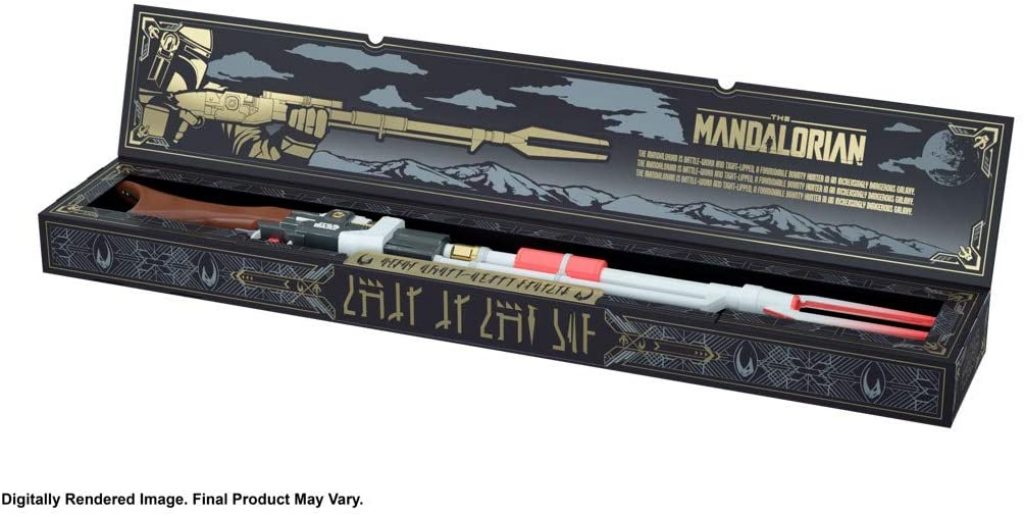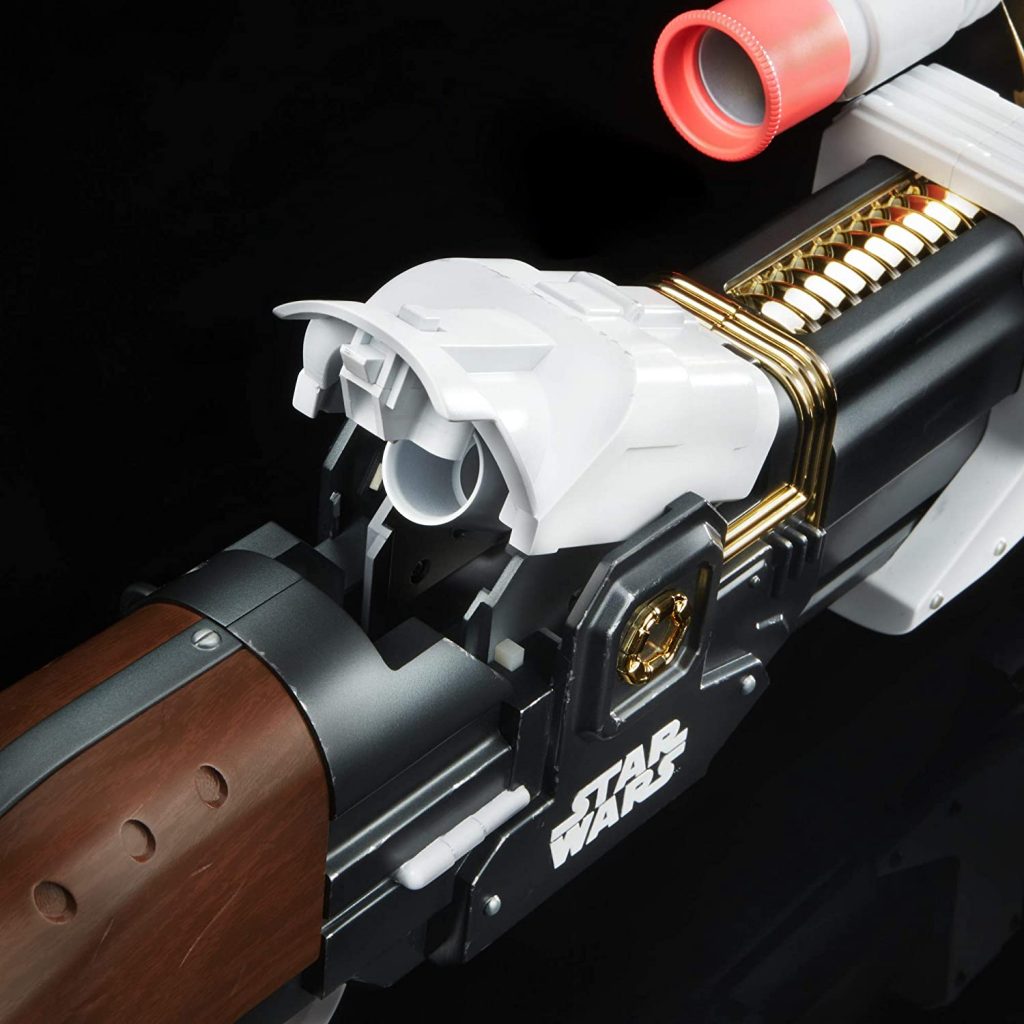 Read more Star Wars toy news now!