Mezco's One:12 Collective Two-Face Action Figure Now Available for Pre-Order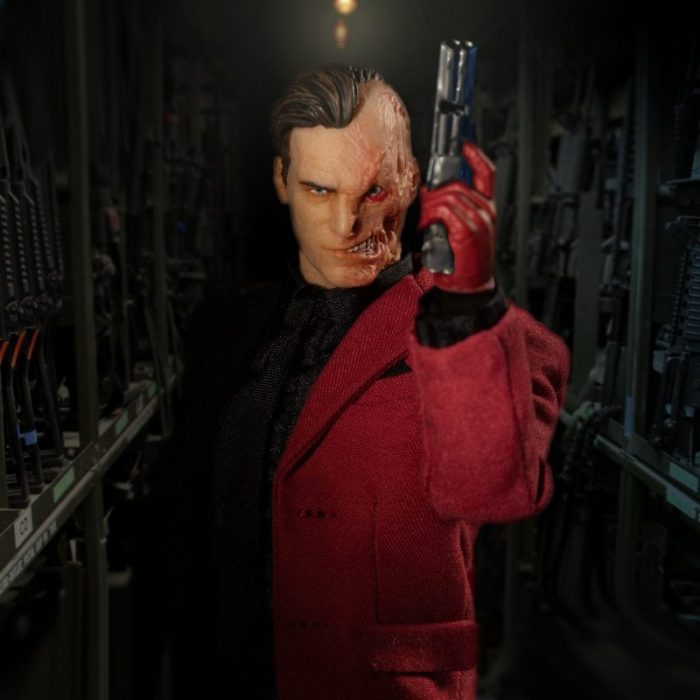 The One:12 Collective has released the chemically disfigured Two-Face, disturbed and enraged criminal mastermind persona of Harvey Dent. Two-Face comes fitted in his tailored two-toned suit and comes with three separate heads, including capture his multiple identities.
With his massive arsenal, Two-Face is equipped to take on the dark streets of Gotham. This impressive One:12 Collective release comes with an encased explosive device with a light-up feature, missile launcher, sub-machine gun, handgun, and a switchblade and his lucky coin which is affixed to his multiple interchangeable hands.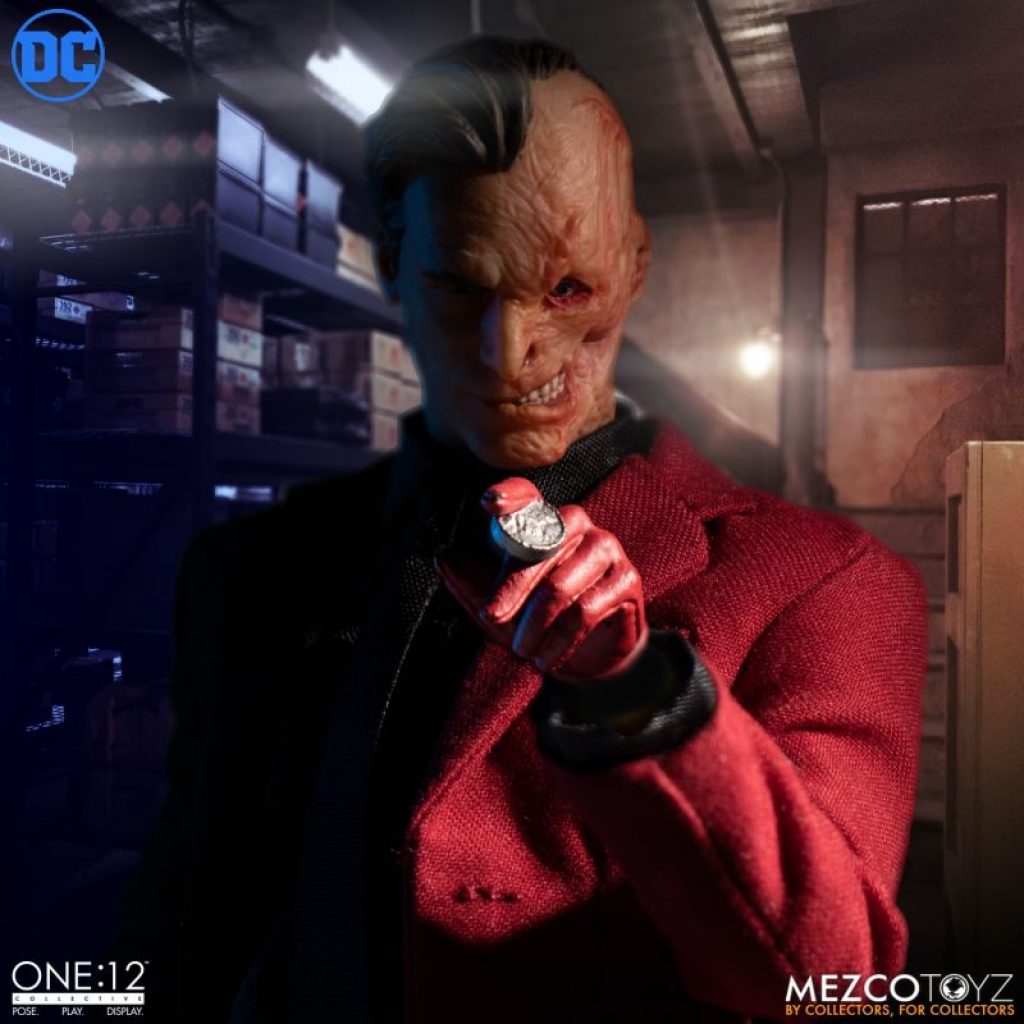 THE ONE:12 COLLECTIVE TWO-FACE FIGURE FEATURES:
28 points of articulation
(3) heads
Hand-painted
Thirteen (13) interchangeable hands

One (1) pair of fists (L & R)
One (1) pair of posing hands (L & R)
One (1) pair of coin rolling hands (L & R)
One (1) pair of coin-flipping hands (L & R)
One (1) coin flipping FX holding hand (R)
One (1) pair of handgun holding hands (L & R)
One (1) submachine gun support hand (L)
One (1) coin flip outcome hand (L)
COSTUME:
Tailored two-toned suit
Tie
Belt
Dress shoes
ACCESSORIES:
One (1) encased radioactive bomb with light-up function
One (1) roll of gauze
One (1) missile launcher
One (1) missile with smoke trail FX
One (1) submachine gun with two (2) removable magazines
One (1) handgun with two (2) removable magazines
One (1) gun blast FX
Three (3) gun firing FX
Four (4) switchblades
Four (4) lucky coins
Four (4) lucky coins flipping FX
One (1) One:12 Collective display base with logo
One (1) One:12 Collective adjustable display post
Available at Big Bad Toy Store: Ships Sept – Nov 2020