NECA Reveals 7″ Scale Casey Jones and Disguised Raphael Action Figures Celebrating the 30th Anniversary of 1990 Movie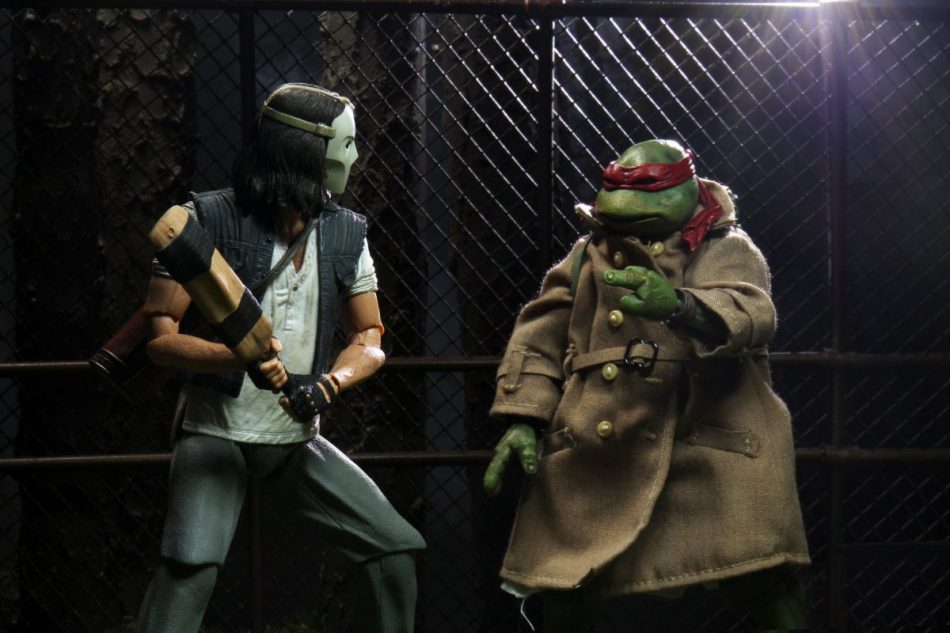 In celebration of this anniversary year, NECA has posted images on their social media pages of their upcoming 7″ scale action figures of Casey Jones and Disguised Raphael!
30 years ago today, the Teenage Mutant Ninja Turtles 1990 Movie was released to theaters.
Through contact with a mysterious ooze, the four little turtles lost in the sewers of New York mutate into intelligent pizza-loving humanoids, and are mentored in the art of ninja combat by the wise rat Splinter. When the evil Shredder attempts to take over the world, the turtles set out to stop him.
Teenage Mutant Ninja Turtles (1990) Box Office Stats:
Budget:$13,500,000 (estimated)
Opening Weekend USA: $25,398,367, 1 April 1990
Gross USA: $135,265,915
Cumulative Worldwide Gross: $201,965,915