Glow-In-The-Dark Mutagen Man by Super7 Exclusively at Entertainment Earth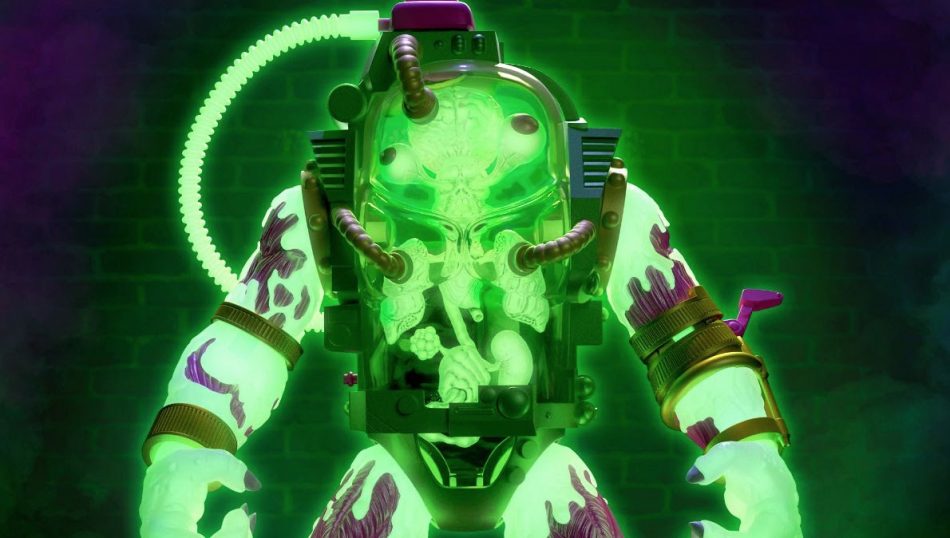 The victim of insidious experiments, Mutagen Man and his ever-changing, mutating form are confined to his mechanical life-support system. But in this incredible glow-in-the-dark colorway exclusive to Entertainment Earth, Super7's Ultimates 7-inch action figure is intricately painted in neon shades of pink, yellow, and green! And just like the original version, this Mutagen Man features a massive collection of interchangeable accessories.
The Teenage Mutant Ninja Turtles Ultimates Glow-in-the-Dark Mutagen Man 7-Inch Action Figure – Entertainment Earth Exclusive comes packaged in deluxe slipcase packaging.
The Mutagen Man figure by Super7 is available for pre-order for $54.99 and should be shipping out to customers in January of 2022. Order yours while supplies last!
Super7 Glow-In-The-Dark Mutagen Man Figure Accessories Include:
1x Pair of Fist Hands
1x Pair of Gripping Hands
1x Mutagen Machine Blaster
1x Life-Support System
1x Skull Plug
1x Fish (Glow)
1x Wrench (Glow)
1x Eyeball (Glow)
1x Turtle (Glow)
1x Pizza (Glow)
1x Apple Core (Glow)
1x Bone (Glow)
1x Unpainted (Neon Green) Gooey Garbage Rack that holds the Fish, Wrench, Eyeball, Turtle, Pizza, Apple Core, and Bone!
Read more Ninja Turtle toy news now!