New LEGO NINJAGO 2021 Sets Available Soon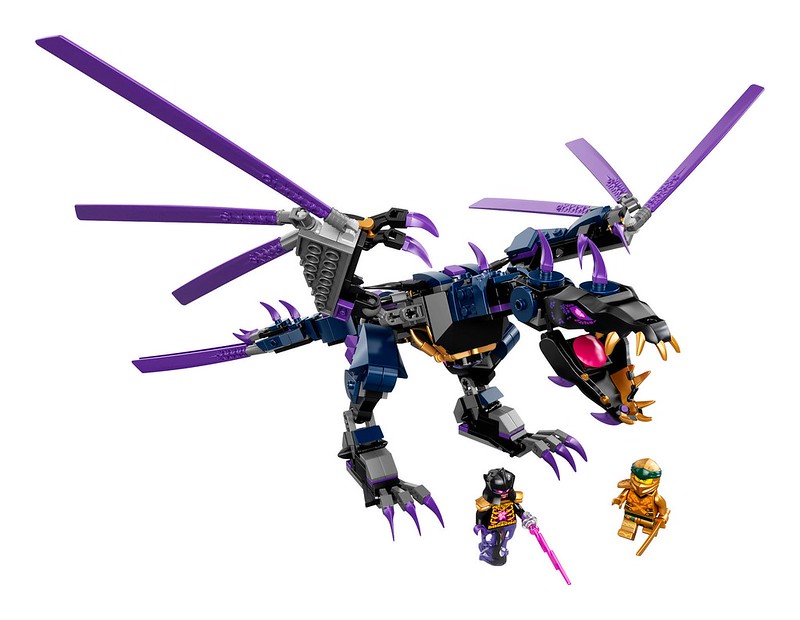 The new LEGO NINJAGO sets for 2021 are here right in time for their 10th Anniversary. The first sets to celebrate the milestone have been revealed on the LEGO website. The new 2021 NINJAGO sets will be available from January 1st, 2021, and feature Zane's Titan Mech Battle, the X-1 Ninja Charger, Boulder Blaster, Tournament of Elements, Overlord Dragon, Epic Battle Set – Cole vs. Ghost Warrior, Epic Battle Set – Jay vs. Serpentine, Epic Battle Set – Zane vs. Nindroid, and Epic Battle Set – Kai vs. Skulkin.
LEGO NINJAGO is a theme introduced in 2011 and is the first to be based on ninjas since the discontinuation of the LEGO NINJA theme in 2000.
Read more LEGO news now!
Catch up to the LEGO NINJAGO 2021 season now with these Seasons 1-13 trailers!
LEGO – Zane's Titan Mech Battle
LEGO – X-1 Ninja Charger
LEGO – Boulder Blaster
LEGO – Tournament of Elements
LEGO – Overlord Dragon
LEGO – Epic Battle Set – Cole vs. Ghost Warrior
LEGO – Epic Battle Set – Jay vs. Serpentine
LEGO – Epic Battle Set – Zane vs. Nindroid
LEGO – Epic Battle Set – Kai vs. Skulkin