Super Shredder Action Figure Photos Revealed by NECA #SDCC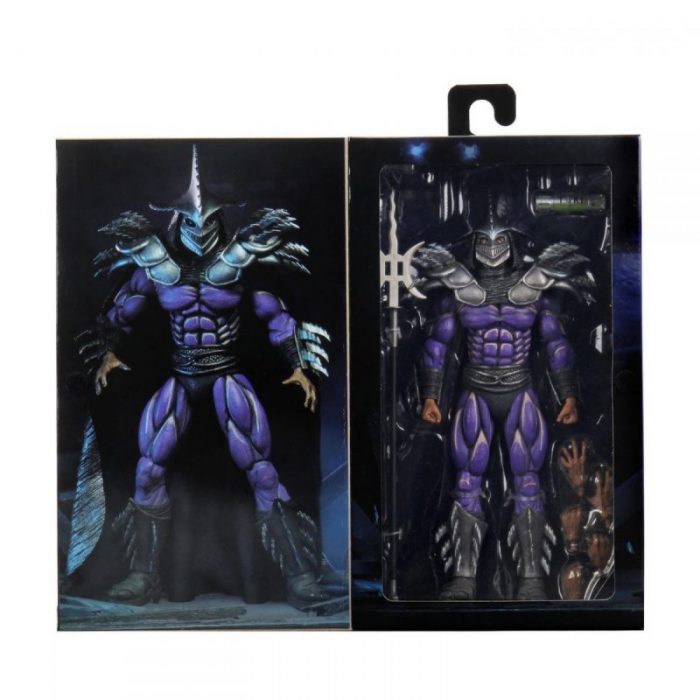 For Turtle Tuesday, NECA has released in-packaging photos of the Super Shredder Action Figure from Teenage Mutant Ninja Turtles II: The Secret of the Ooze. Knowing how N.E.C.A. releases toys, be sure to act fast on these as they will be bought up quickly. We're hoping scalpers don't get a hold of these because these will be hard to get your hands on at a fair price once they hit eBay.
Flashback to 1991, when The Turtles battle it out with Shredder once again, this time for the last remaining canister of the ooze that created them. Time is running out before Shredder unleashes an army of new mutants on the world.
Stay tuned for more updates on the NECA Super Shredder action figure.
The Teenage Mutant Ninja Turtles II: The Secret of the Ooze is a 1991 American martial arts superhero comedy film directed by Michael Pressman. It is the sequel to the film Teenage Mutant Ninja Turtles (1990). The Secret of the Ooze was followed up with two more films. One in 1993, and a fourth film (TMNT) in 2007. The Secret of the Ooze is currently distributed by New Line Cinema and was internationally distributed by 20th Century Fox.
Read more Teenage Mutant Ninja Turtle action figure news now.