The King Diamond Action Figure – Classic Mercyful Fate Era Joins the Super7 ULTIMATES! Lineup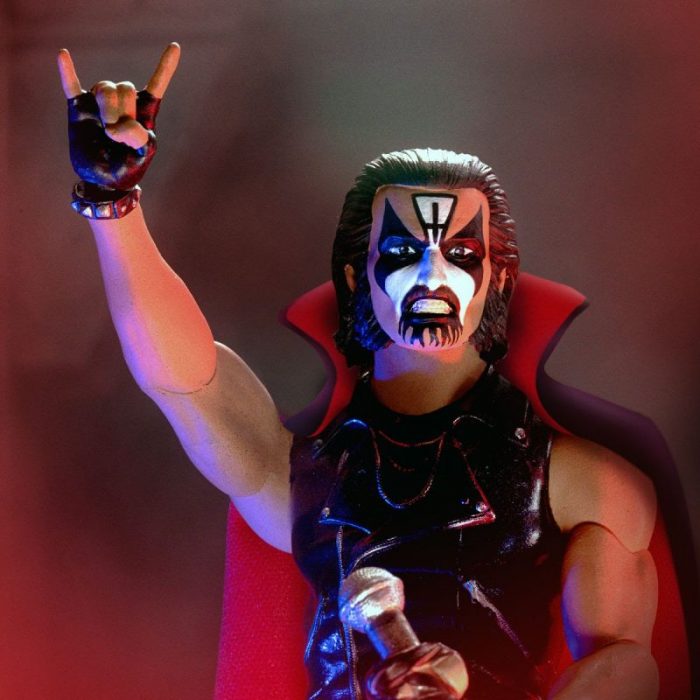 Super7 brings you heavy with the new King Diamond action figure! Emerging from the darkest corner of heavy metal is one of heavy music's most revered icons, joining the Ultimates! Figure lineup.
This made-to-order deluxe 7″ highly articulated figure features King Diamond from the classic Mercyful Fate era of the early-1980s. The figure is detailed and painted and features an epic assortment of interchangeable accessories:
King Diamond will also come packaged in a deluxe slip case-style box. Available for a limited time at Super7, this is a must-have for all King Diamond fans! Stay heavy. 
For those not brought up in the '80s, King Diamond is a Danish heavy metal band formed in 1985.