The McFarlane Toys Baraka Action Figure is Available for Pre-Order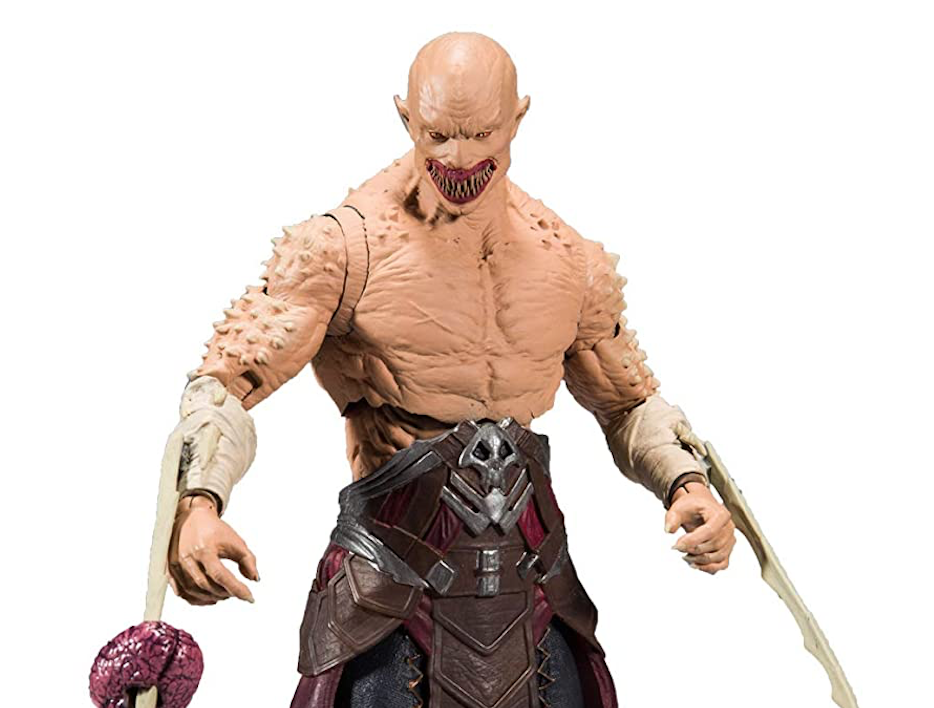 Originally announced at Toy Fair 2020 by McFarlane Toys, the Baraka action figure is now available for pre-order. This 7″ scale action figure features his Tarkatan Beefcake skin, as seen in Mortal Kombat 11, and features 22 points of articulation. Each figure is showcased in a Mortal Kombat themed window box packaging and includes two Tarkatan Blades, a 'slide-on' brain accessory, and display base.
Pre-orders will be available at Amazon, Walmart, and Gamestop.
Read more Mortal Kombat action figure news.