Batman Ninja Samurai Figure by Star Ace Toys Available for Pre-order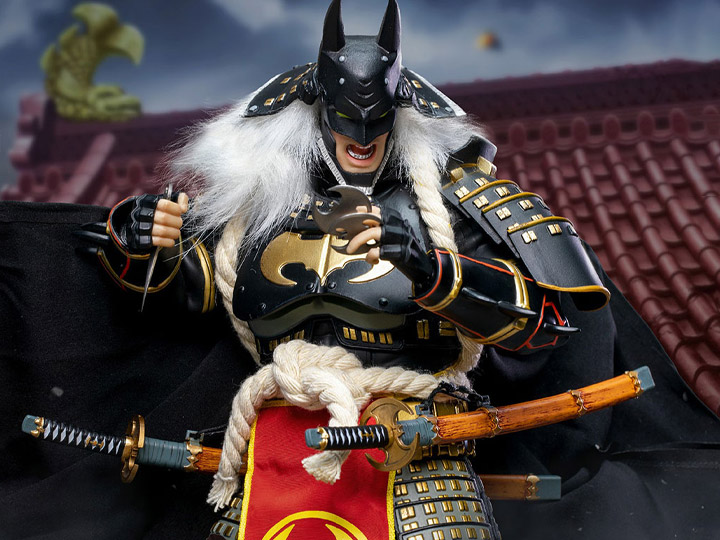 In the animated DC film Batman Ninja, Batman, along with several of his allies and adversaries, are thrust back in time to medieval Japan. Donning special Bat-Samurai armor, Batman rides into the final battle against Joker. This new 1/6 figure from Star Ace features Batman in his ceremonial samurai armor complete with red tabard with the bat-symbol and high sandals. The head sculpt features Batman in mid-battle yell as he rides into battle with his foes.
The Batman Ninja action figure is available for pre-order at BigBadToyStore for $269.99.
Read more Batman toy news now.
Batman Ninja Samurai Figure Contents:
Batman figure
3 Pairs of hands
Extra right hand
2 Katanas
2 Batarangs
2 Kunai
Shoes
Stand