Hot Toys Iron Man Mark XLII 1/4 Scale Figure Pre-Order Available Now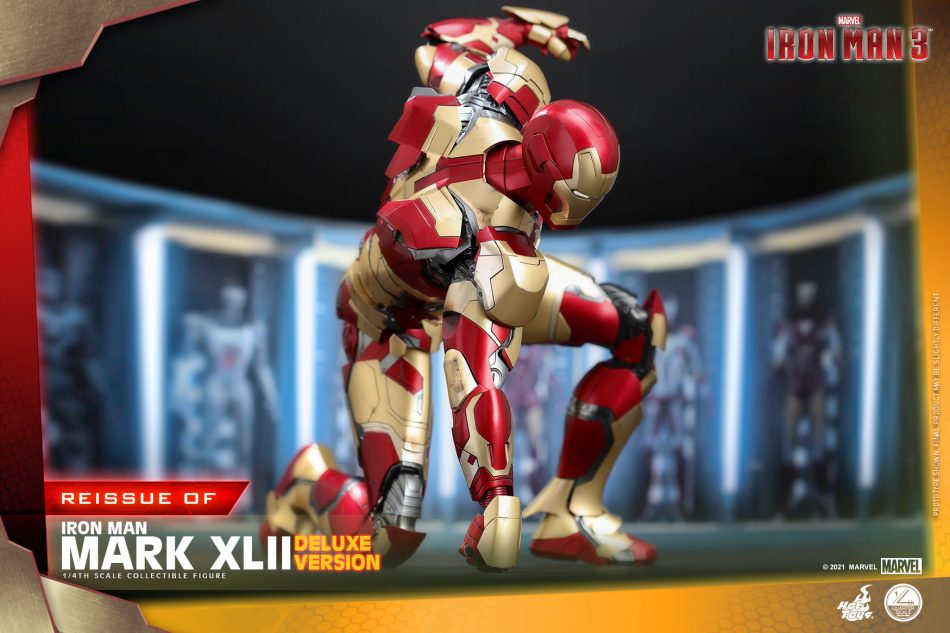 As one of the iconic suits that appeared in the Iron Man 3 movie, Sideshow Collectibles brings us the Hot Toys Iron Man Mark XLII 1/4 Scale Action Figure. Sideshow and Hot Toys is pleased to announce a special reissue for fans who have missed out on the initial release!
Meticulously crafted based on the classic performance by Robert Downey Jr. as Tony Stark in Iron Man 3, the movie-accurate 1/4 scale Mark XLII collectible figure stands approximately 49cm tall (19 inches or so,) features a battle-damaged Tony Stark helmeted head sculpt, and an interchangeable helmeted head with LED light-up function. This Iron Man figure features an expertly applied metallic gold, red and silver paint job, a number of interchangeable battle-damaged armor parts, a battery booster, LED light-up functions on eyes, arc reactor, and repulsors, and also features LED lights that shine through various parts of the armor.
Each Tony Stark figure comes with an Arc Reactor-themed diorama figure base with LED light-up function and detachable gantry arms.
Add this amazing Hot Toys Iron Man Mark XLII collectible figure to your collection now.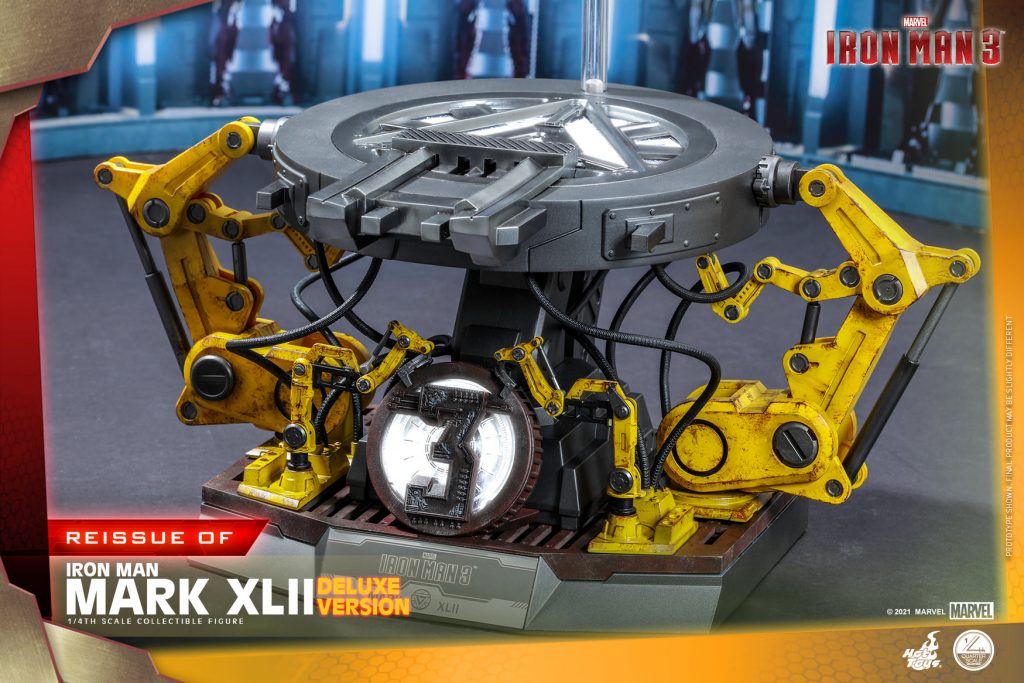 Hot Toys Iron Man Mark XLII is available for $645 and expected to ship out sometime between July 2022 and September 2022.
Read more Iron Man toy news now!