ICYMI: James Bond Sideshow Figures by BIG Chief Studios Available!
In case you missed it, the James Bond Sideshow figures are now available for pre-order, thanks to collectible maker BIG Chief Studios. Order your James Bond and Dr. No collectible figures now.
The James Bond collectible figures by Sideshow and BIG Chief are expected to ship sometime between September 2021 and November 2021.
Read more movie collectible news now.
JAMES BOND FIGURE
James Bond is dispatched to Jamaica to investigate the disappearance of a fellow British agent. The trail leads 007 to the underground base of Dr. No, who is plotting to disrupt the American Project Mercury space launch with a radio beam weapon.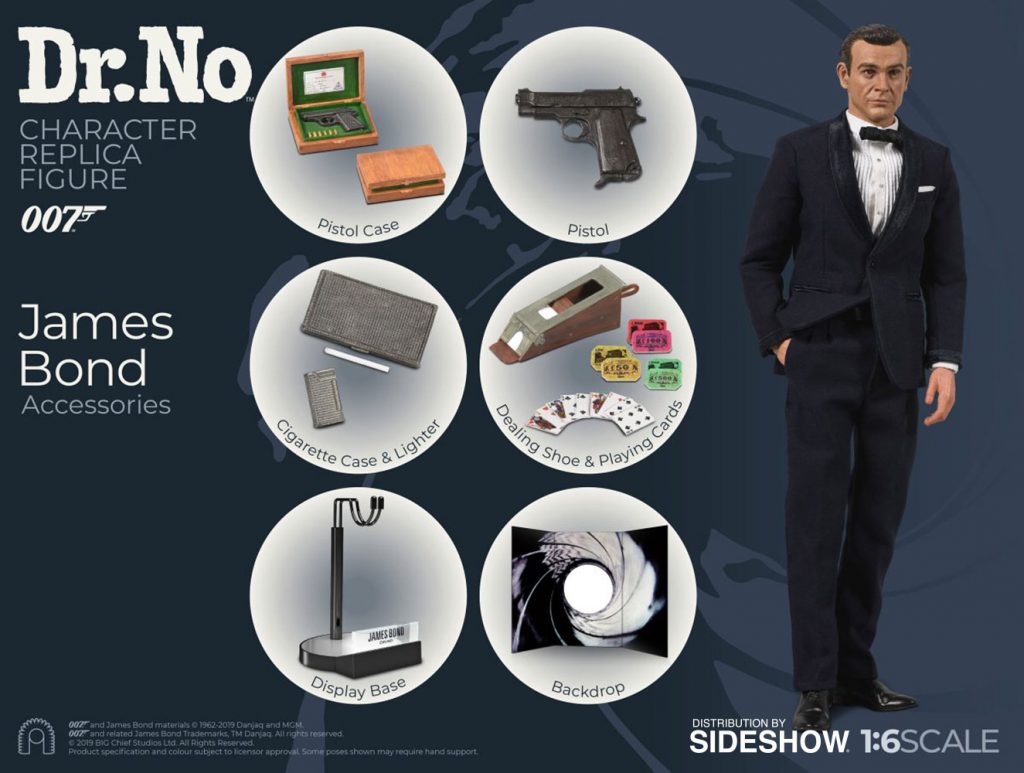 Dr. No is a brilliant scientist who offered his skills and expertise to the Americans, and then the Soviets. Rejected by both superpowers he relocated to his island lair, Crab Key in Jamaica. Now an operative of the secretive organization SPECTRE, No embarks on his criminal plot.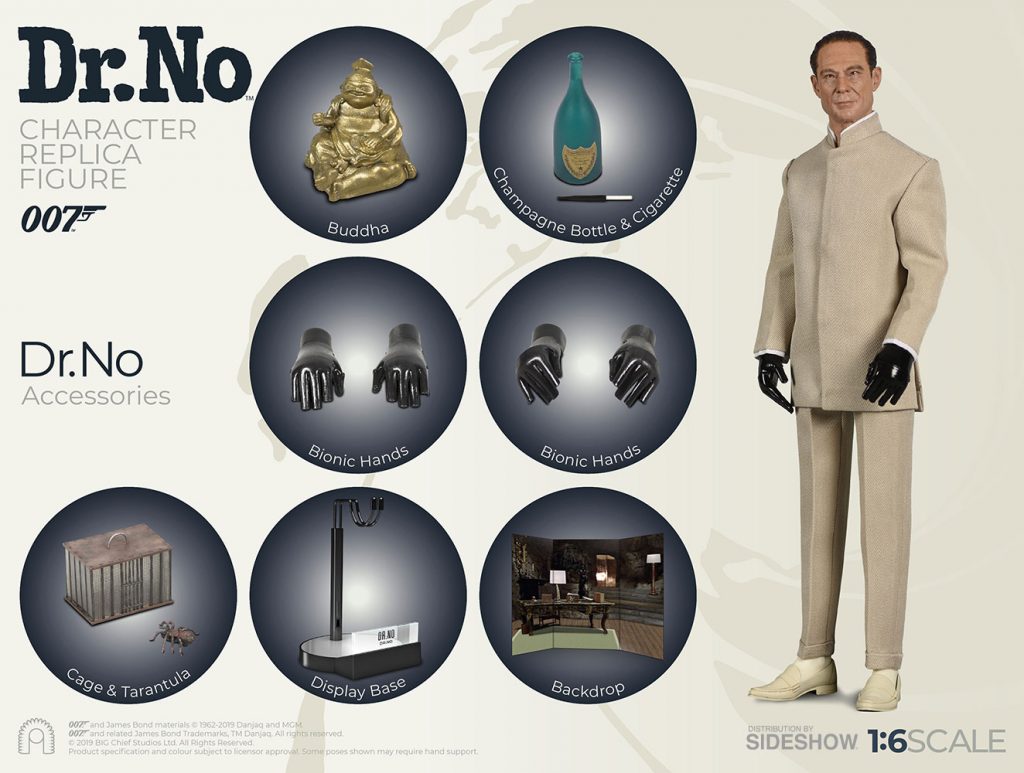 James Bond Sideshow figures were designed by BIG Chief Studios.