The Best Loki Action Figures and Collectibles You MUST Own
From Hot Toys to Kotobukiya, we've compiled the best Loki action figures and collectibles in honor of the new Disney+ series starring Tom Hiddleson and Owen Wilson. From Loki action figures to Loki premium format figures, we've got you covered.
The embodiment of the past 10 years with Marvel Studios and the 23 movies of the Infinity Saga comes to life in this 1:6 scale statue.
The film Avengers featured a collaboration of all-star characters that was long thought to be impossible and brought about major excitement among American comic book fans worldwide. From this world-renowned film, the main villain, Loki, comes to life in this all-new rendition by Kotobukiya.
Adept in mind control and illusions to lead his opponents astray, Loki's stylish self wearing his daring smile is fully recreated in this voluminous 47cm statue. His cape is made of cloth and can be used to add additional charm and expression.
Available for $169 at Sideshow Collectibles.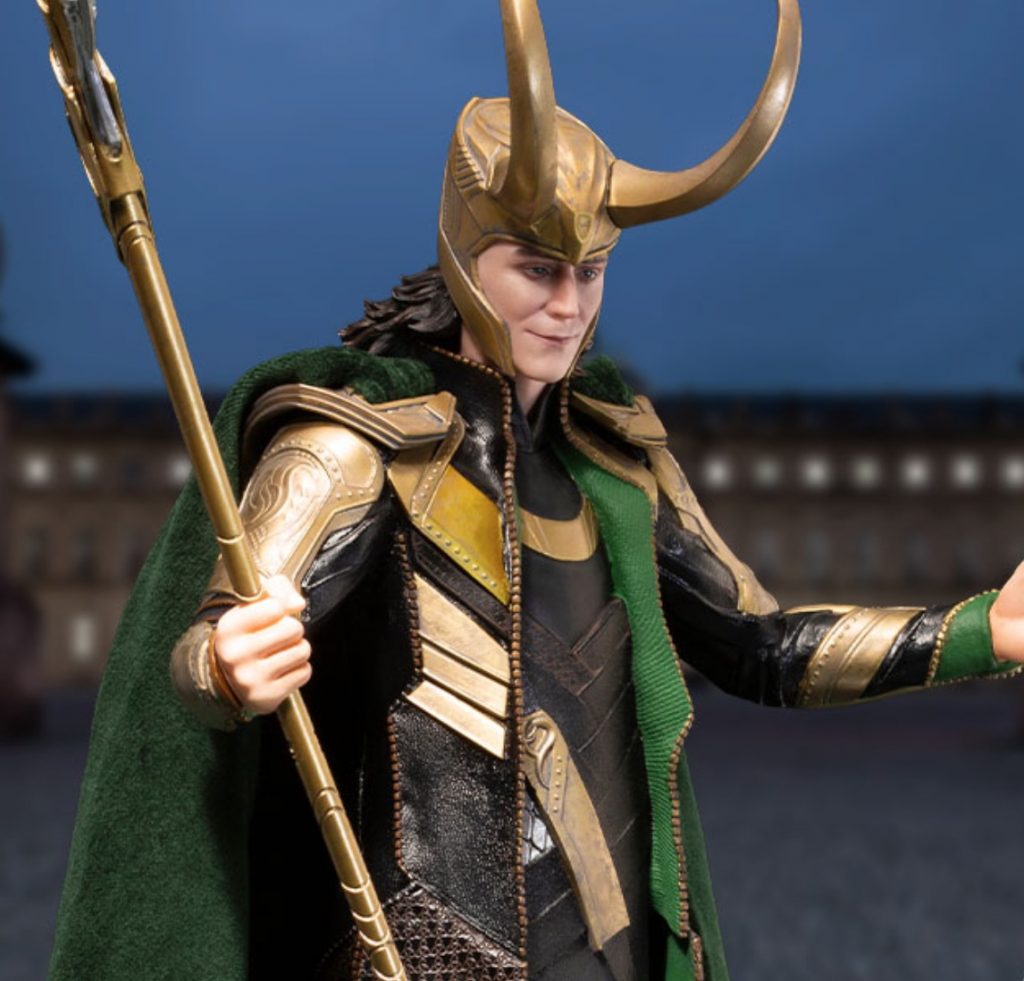 Marvelously crafted based on the image of Tom Hiddleston as Loki in the movie, the figure features a head sculpt with a significant likeness, finely tailored costume with screen authenticity, highly-detailed weapons and accessories including a long scepter, a short scepter, a pair of daggers, a Tesseract, Loki's gold helmet, a muzzle, a pair of handcuffs and a movie-themed figure stand.
Available for $260 at Sideshow Collectibles.
Loki joins S.H.Figuarts in his armored look from "Avengers"! In addition to the handcuffs and a mouth restraint that replicates the scene where he was captured, a variety of optional parts are included, such as his staff (extended/stored), the Tesseract, and an optional mischievous smirk face part. This set includes the figure, three pairs of optional hands, smirking face part, Helmet, Tesseract, staff (extended), staff (stored), handcuff parts, mouth restraint face parts.
Available for $74.99 on Amazon.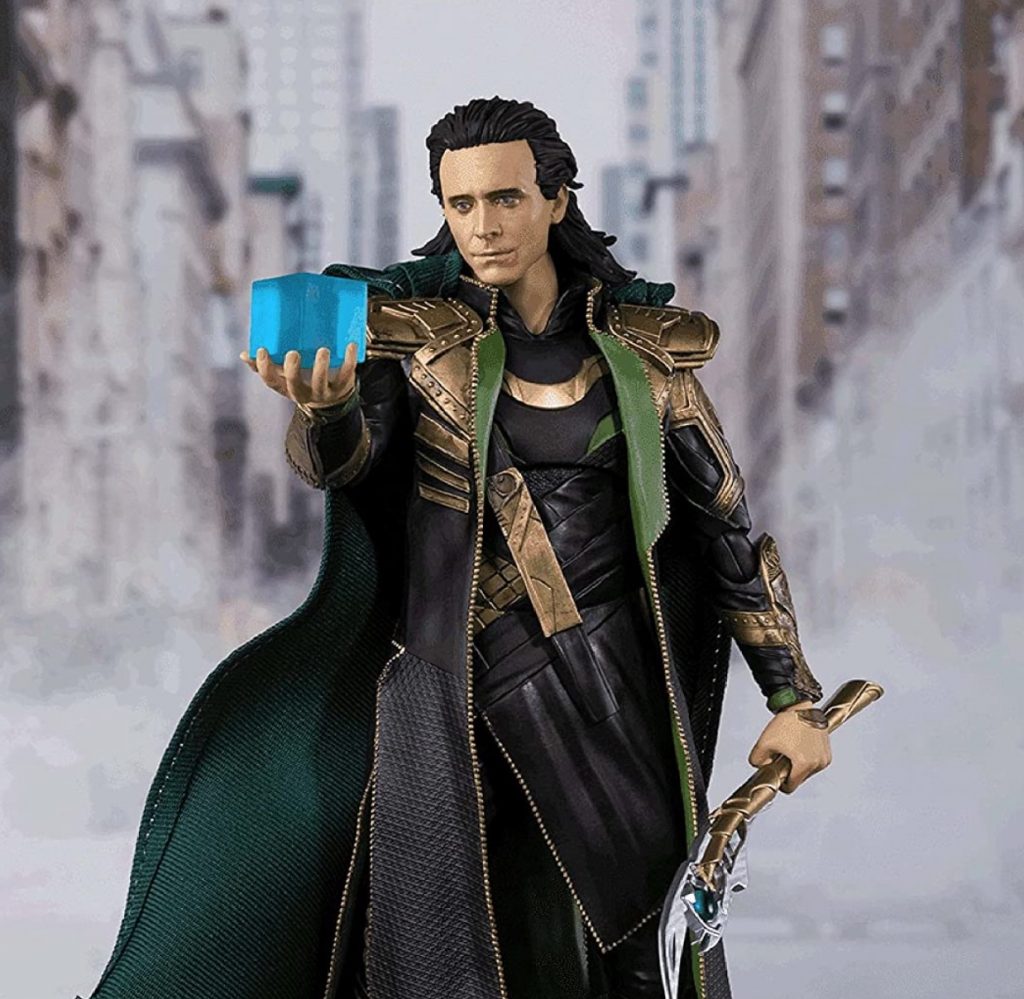 The ARTFX Premier 1:10 scale rendition of Loki is outfitted with accessories that are fit for the gods. Loki's sly expression is recreated in the minuscule space of 3.5 centimeters. He wears a long coat based on the imagery of Asgardian gods, with every gold accent recreated in uncompromising detail. Loki's large scepter is painted with two different shades of gold, giving it the appearance of actual metal.
Available for $165 at Sideshow Collectibles.
The classic Marvel Legends Loki figure comes with premium design, detail, and articulation for high pose ability and display in any Marvel figure collection. This version of Loki is a build-a-figure featuring one of the Incredible Hulk's legs.
Available for $19.99 at Amazon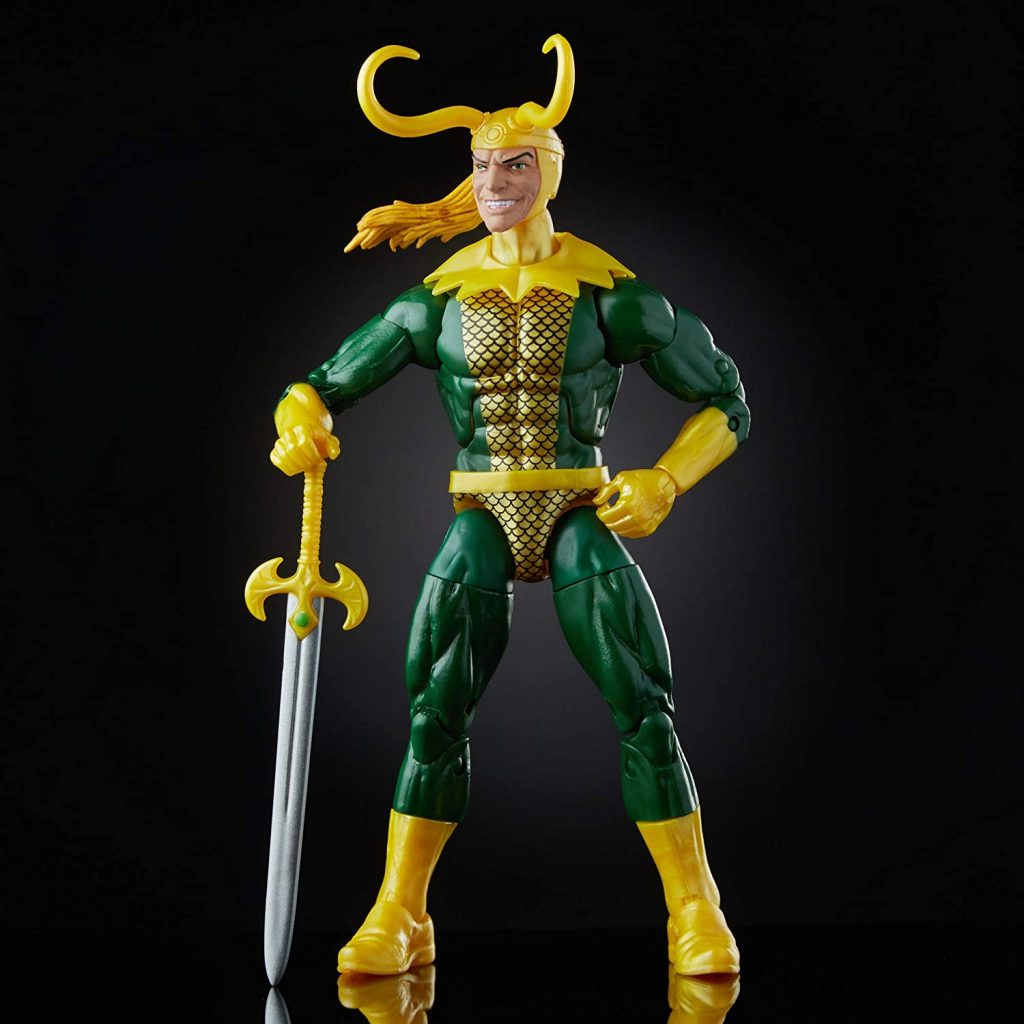 Read about the latest movie action figure releases now!
This Marvel Movie Moment of Hulk Smashing Loki stands approximately 4 1/2 inches tall and comes packaged in a window display box. This amazing Movie Moments collectible was originally a Walgreens exclusive!
Available for $24.99 at Amazon.