The New Sideshow Collectibles Darth Vader Premium Format Figure Now Available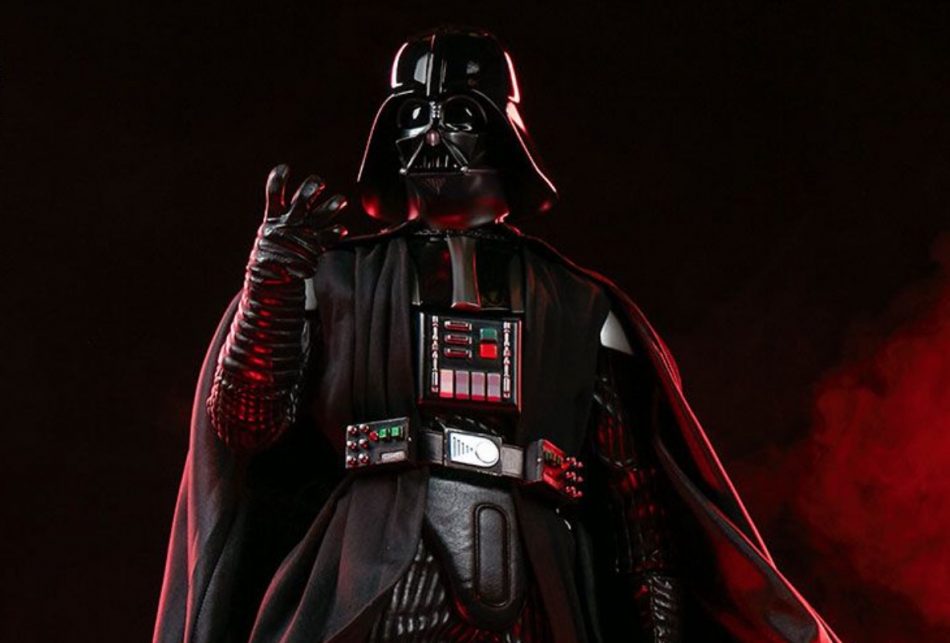 The new Sideshow Collectibles Darth Vader Premium Format Figure is an intimidating site and an excellent centerpiece for any Star Wars collection.
The Darth Vader collectible measures 25" tall and 14" wide as the Sith Lord stands regally and ruthlessly atop a Mustafar castle-themed base. With stonelike texture and fiery red and orange paint applications, this fortress serves as Vader's volcanic headquarters in his quest to crush the Rebellion. Clutching his iconic red lightsaber, which includes a light-up feature, the Dark Lord of the Sith is a menacing figure facing off against any foe.
The resin Darth Vader collectible is a mixed media piece with an elaborately sculpted bodysuit accompanied by carefully tailored fabric elements to add depth and drama to your dark side display. Vader's pants, armor pieces, gloves, and boots are all sculpted to capture realistic costume textures and movement as well as the stunning, glossy finish on his signature helmet. His black fabric cape and tunic feature wiring in the hems, allowing you to craft a dynamic pose for these pieces, and his belt features additional fabric elements. Lord Vader includes two swap-out right hands for alternate display, one lowered at his side and one raised in a Force-wielding gesture. 
Read more Star Wars collectible news now.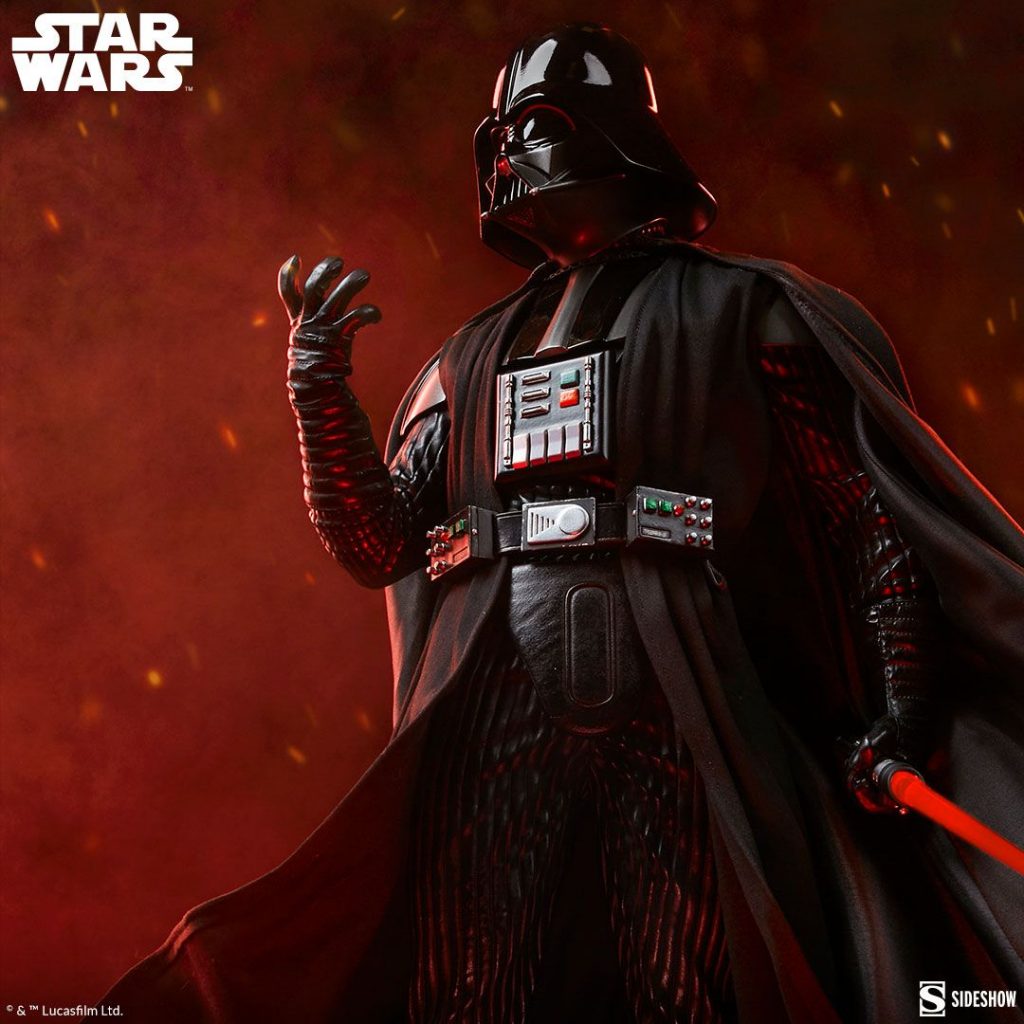 Darth Vader Premium Format