The Dude Action Figure from The Big Lebowski COMING SOON to Sideshow Collectibles
Sideshow Collectibles has announced an upcoming release of The Dude action figure, based on The Big Lebowski movie starring Jeff Bridges. This sixth scale piece will be coming to the Sideshow website in the near future.
Fans and collectors can RSVP for more updates on when this piece goes up for pre-order.
Read more movie collectible news now!
+++UPDATE+++
The Dude is now available!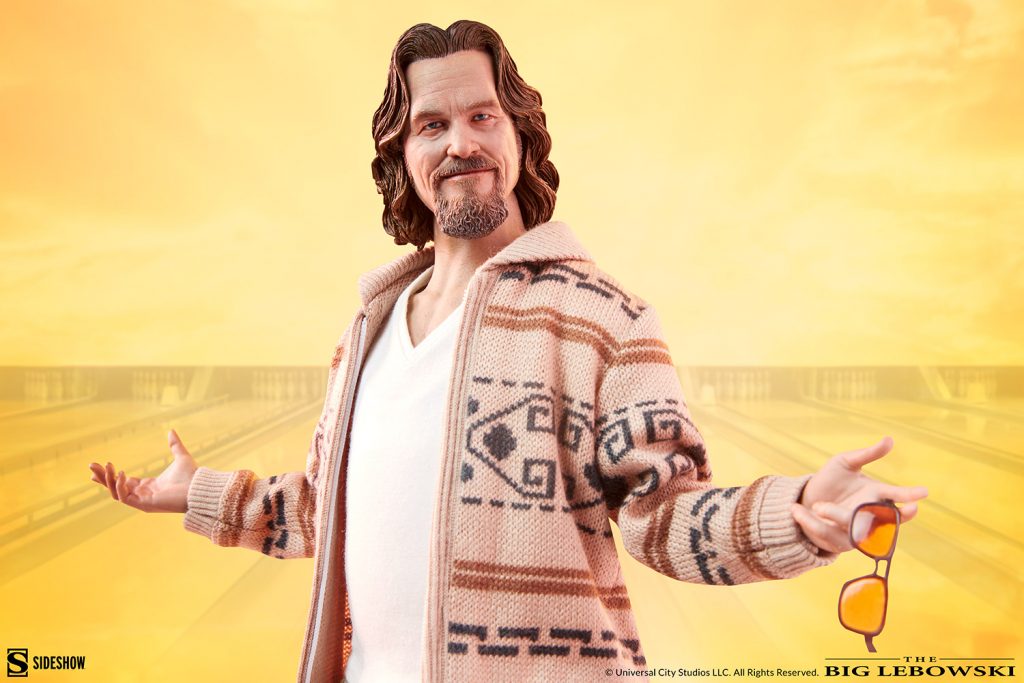 The new The Dude collectible figure includes nine different hands, including a pair of grip hands, a pair of cup-holding hands, two unique pairs of gesture hands, and a bowling ball hand. There's a beverage here with four unique White Russian drink accessories, plus a pair of sunglasses, a fabric bowling bag, and a bowling ball for even more posing options. A rug-themed figure stand really ties this piece together, making The Dude a must-have for fans of the unforgettable film.