McFarlane Toys Batman: Futures End Build-A-Figure Wave Featuring Joker-Bot & More!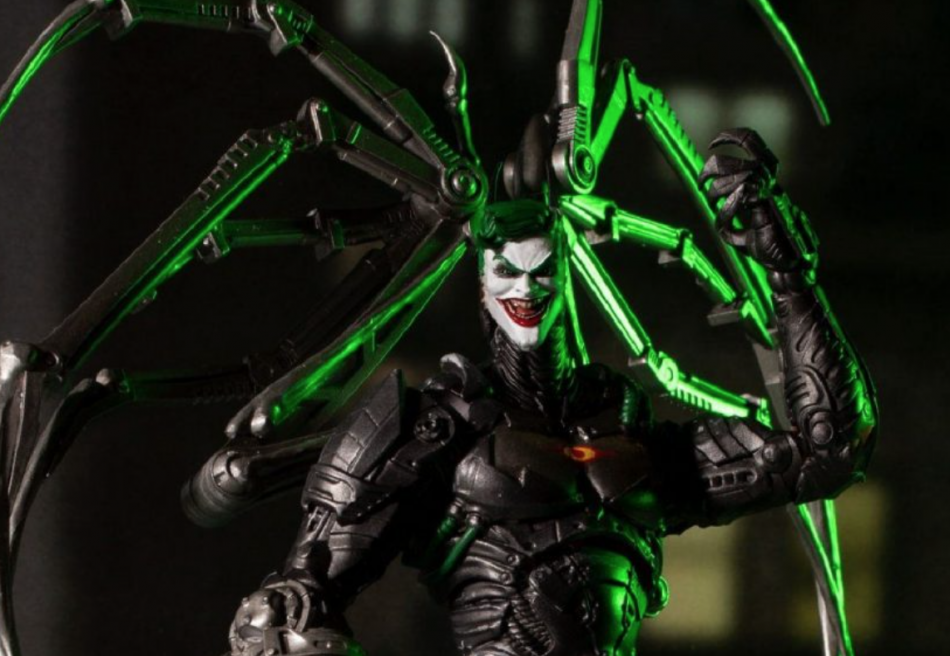 McFarlane Toys has revealed a year-long project with the new Batman: Futures End Build-A-Line, featuring four new action figures and the Joker-Bot. In order to assemble the new Build-A-Line figure, you must collect 4 action figures throughout the year, starting with Batman Beyond. The Batman Beyond figure will be available only at Target in April of 2021, with preorders starting in February. The next 3 figures will be released in June, August, and October of 2021, including Shriek, Batwoman Beyond, and Blight.
The Futures End Joker-Bot figure comes with articulated wings, a reversible head, and amazing details on the front and back.
Order the Batman Beyond Build-a-Figure at Amazon to start building your Joker-Bot.
If you missed the announcement, check out the video from Todd McFarlane himself!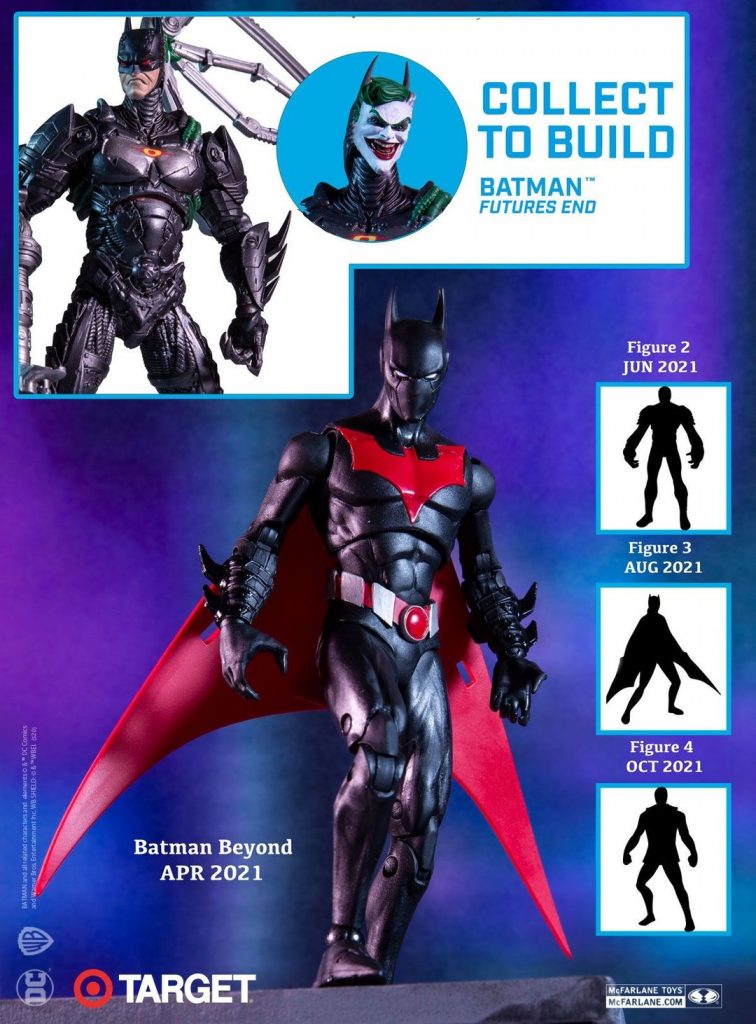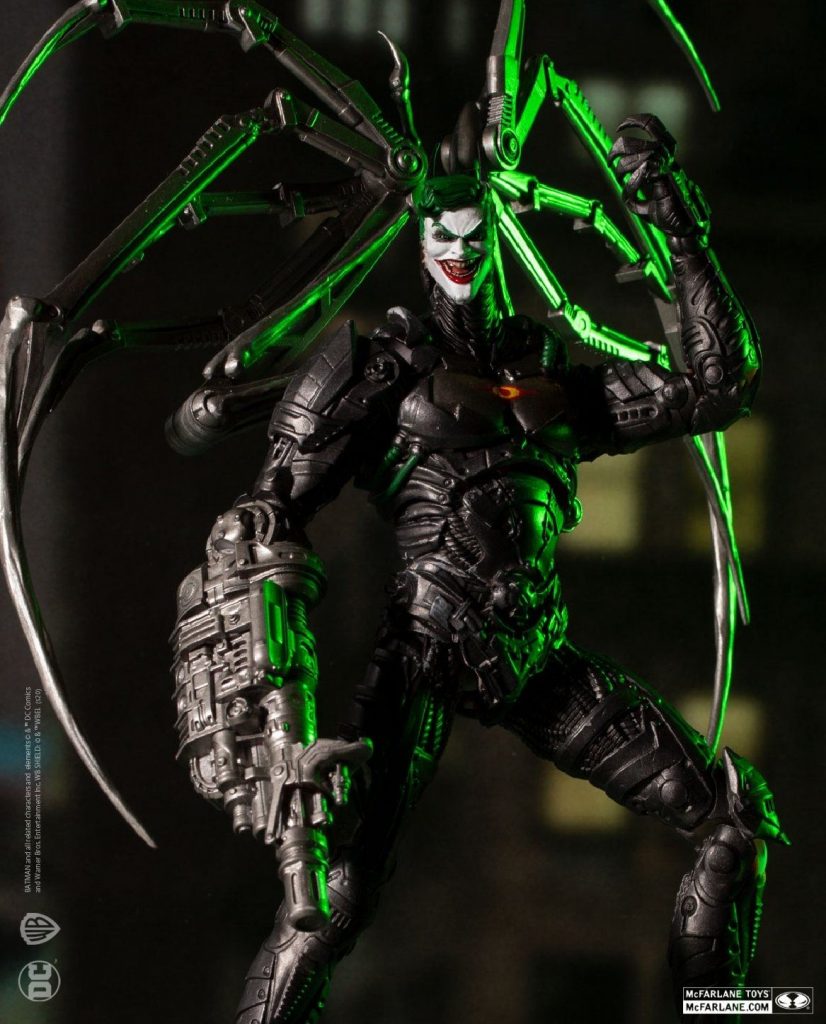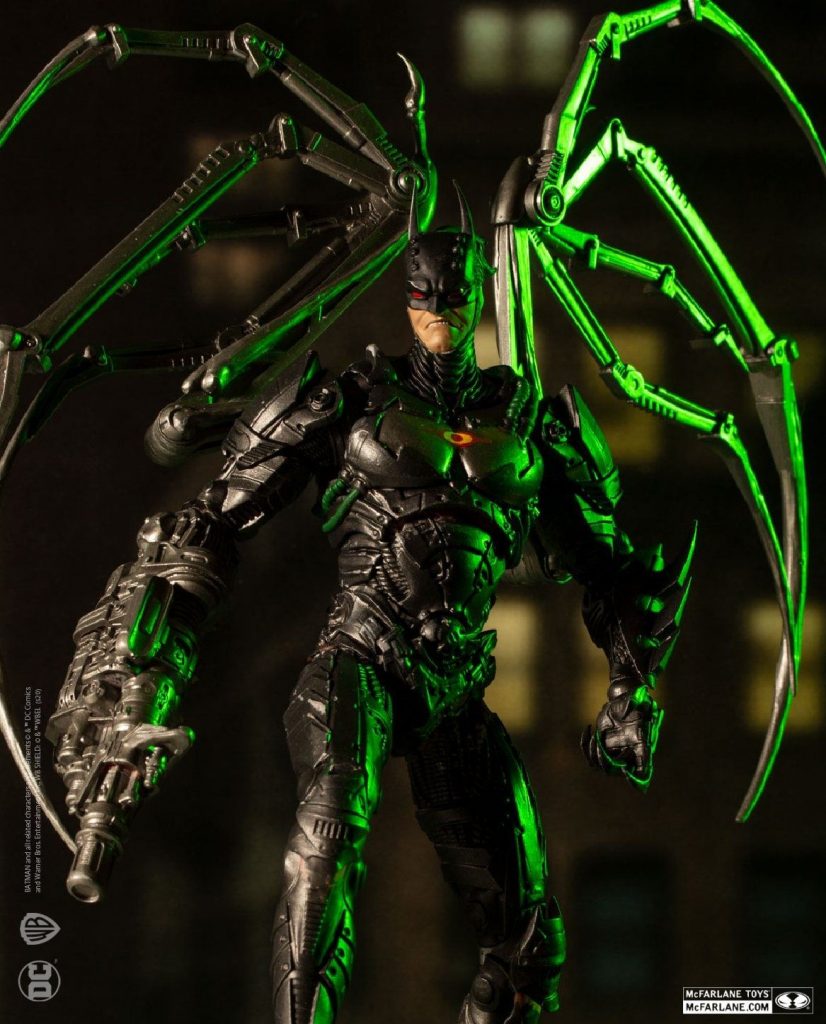 Read more Batman toy news now!
McFarlane Toys Batman: Futures End Joker-Bot