The Mandalorian Death Trooper Figure by Hot Toys Available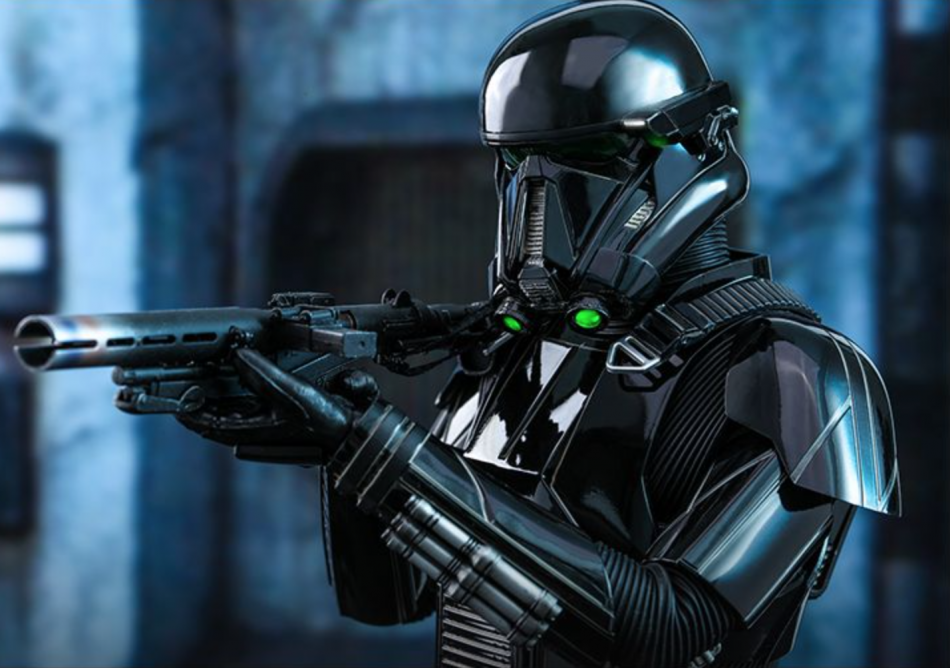 The Death Trooper figure by Hot Toys joins The Mandalorian collectible series and present the 1/6th scale Death Trooper collectible figure from this first-ever live-action Star Wars series!
The highly-accurate collectible figure is specially crafted based on the appearance of the Imperial Death Troopers in The Mandalorian. It stands at approximately 32.5cm tall, featuring a finely crafted black colored armor, helmet with scope and LED light-up function, blaster rifle, blaster pistol, and a figure stand!
The elite soldiers of Imperial Intelligence, death troopers are encased in specialized stormtrooper armor with a dark, ominous gleam. These soldiers have returned on screen in the Star Wars live-action series The Mandalorian, under the command of Moff Gideon to flush out the Mandalorian and his friends from the cantina.
Grab your Death Trooper 1/6th scale collectible figure now and expand your Mando collection.
Available now at Sideshow Collectibles.
Read more Star Wars toy news now.
Death Trooper Figure by Hot Toys