NECA Tokka & Rahzar 2 Pack Action Figures Pre-Order Alert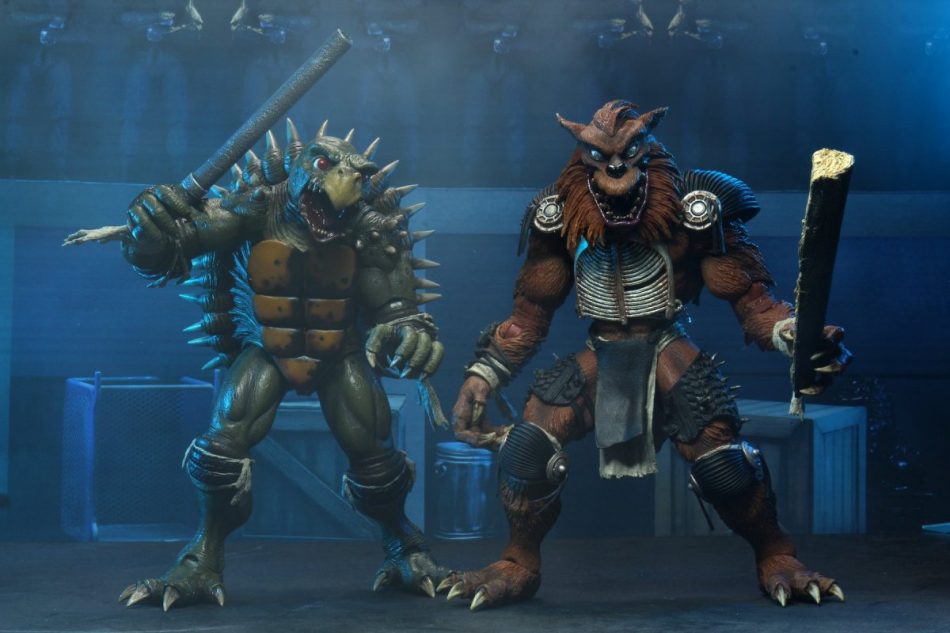 With so many releases, it's been an intense week for TMNt fans. Keeping the pace going, NECA has dropped an awesome gallery of their upcoming Teenage Mutant Ninja Turtles 7″ Scale Tokka & Rahzar 2 Pack action figures!
Tokka and Rahzar are a ruthless duo of mutants who appeared in the film Teenage Mutant Ninja Turtles II: The Secret of the Ooze as supporting antagonists. Tokka is a huge mutant snapping turtle, and Rahzar is a ferocious mutant dog.
The Tokka & Rahzar 2 Pack action figures will be available for pre-order through N.E.C.A. starting Friday (7/31) to Friday (8/7.) Customers in the US and over 20 international countries will have 1 week to place their pre-order.
Once the pre-order window closes, that is it. This will be the only way to acquire the Tokka & Rahzar 2 Pack so be sure to set those alarms before those scalpers move in!

Limit 2 per person
Shipping Date: November 2020
Read more TMNT action figure news now.