Sideshow Neon Tech Iron Man 2.0 Diecast Sixth Scale Figure
Looking to blow your friends' minds?
Sideshow and Hot Toys have dropped an insanely detailed sixth-scale collectible Neon Tech Iron Man 2.0 figure bringing you an exciting new take on Iron Man 2. This beauty is only available in selected markets so collectors beware, these won't be around for long.
The new diecast Ironman figure stands just about 32cm tall and features a sexy sleek and streamline designed armor suit with superior articulations, LED-lit eyes, palms, lower chest and forearms, and brilliant black and yellow colored armor with luminous reflective patterns appearing under a specialized LED light.
The Neon Teach Ironman can be customized with two sets of interchangeable forearm armor, a pair of yellow-colored lasers which are attachable to the hands, and a hexagonal figure stand with graphic card.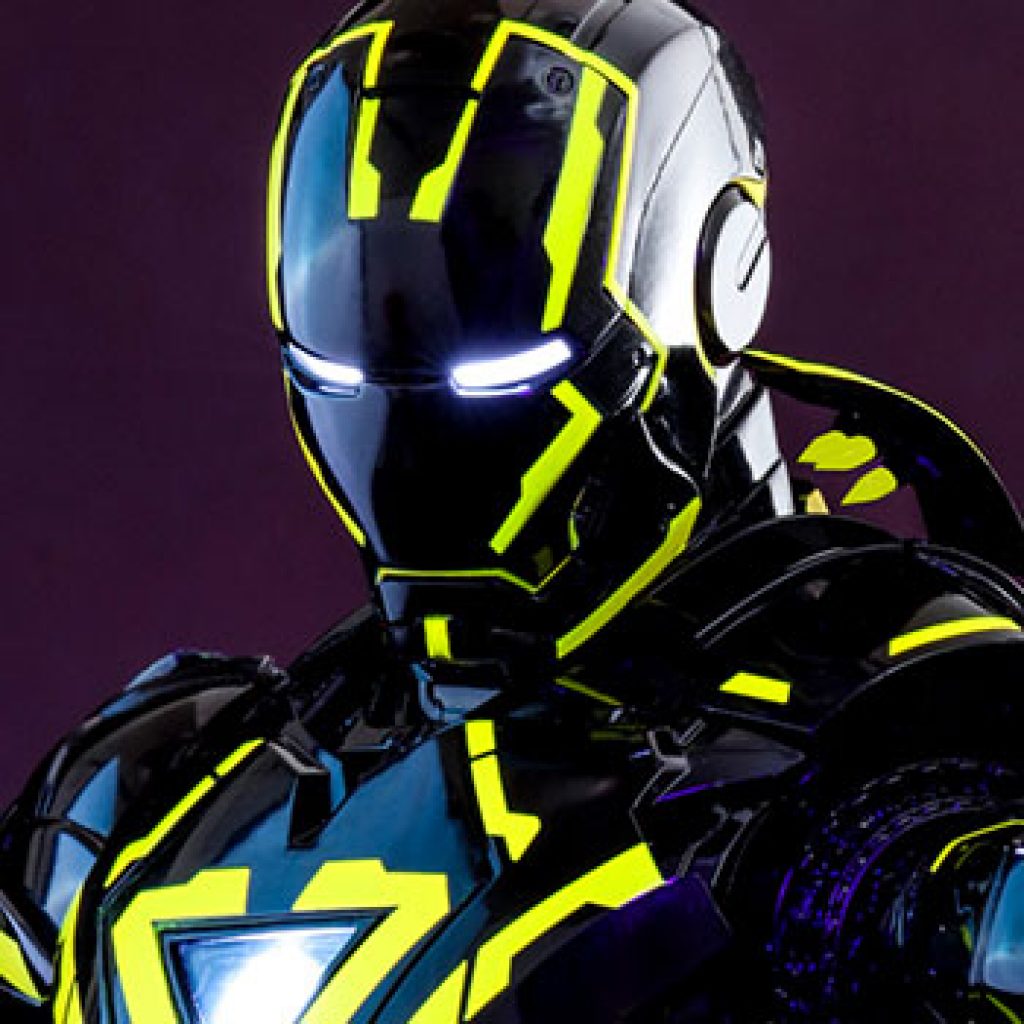 Each Figure includes:
One (1) pair of detachable shoulder-mounted weapons
One (1) removable chest armor
Two (2) sets of interchangeable forearm armor (normal and missile firing)
One (1) pair of built-in shoulder missile launchers
Eight (8) pieces of interchangeable hands including:
– One (1) pair of fists
– One (1) pair of hands with articulated fingers and light-up repulsors (white light, battery operated)
– One (1) pair of repulsor firing hands (white light, battery operated)
– One (1) pair of laser-firing hands
Articulated flaps on the back of the armor on both legs
Fully deployable air flaps at back of the armor
Multi-layered waist armor with enhanced articulations allowing highly flexible movement