Star Wars: The Empire Strikes Back Lando Action Figure (40th Anniversary) by Hot Toys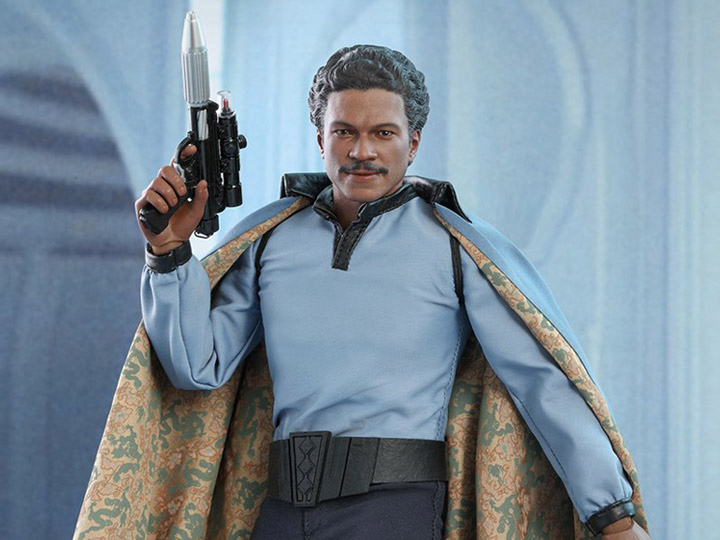 Celebrating the 40th anniversary of Star Wars: The Empire Strikes Back, Hot Toys introduces the 1/6th scale Lando action figure.
This 12-inch version of the Lando Calrissian collectible figure is extremely accurate, including an expertly tailored outfit and cape, two blasters, a communicator, a wrist link, a figure base with Cloud City backdrop. Each figure comes in a classic retro package.
Pre-orders for the Hot Toys Lando action figure are available at BigBadToyStore for $249.99
Throughout various points in his exciting life, Lando Calrissian was known throughout the galaxy as a professional gambler, entrepreneur, smuggler, and general. His ship, the Millennium Flacon was aquired early in his life in a game of sabacc.
Read more Star Wars toy news now!
Box Contents
Lando Calrissian figure
6 Interchangeable hands

Pair of fist
Pair of relaxed hands
Pistol holding right hand
Gesture right hand

Light blue flowing cape
Light blue colored shirt
Black colored belt
Dark blue colored pants
Pair of black colored shoes
Blaster pistol
Blaster rifle
Communicator
Wrist link (wearable on wrist)
Cloud city themed backdrop
Specially designed figure stand