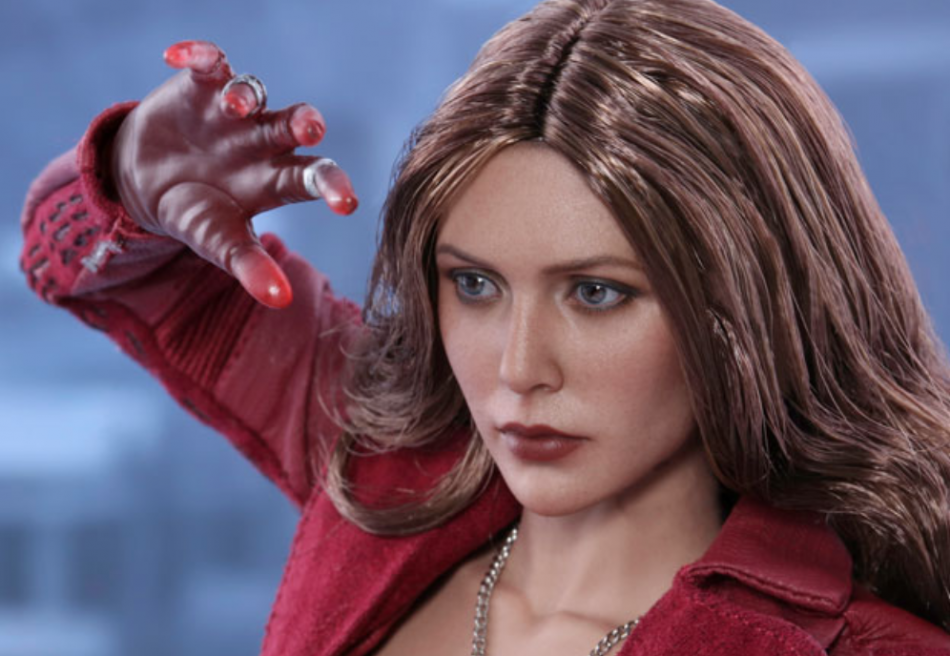 The Scarlet Witch Hot Toys figure makes our list of our favorite throwback figures. If you are an Age of Ultron fan, this 1/6th scale Wanda collectible is a must-have for your Marvel toy shelf.
Each box comes with a highly-accurate collectible that is specially crafted to resemble Elizabeth Olsen. The Hot Toys figure comes with an expertly crafted head sculpt featuring long curly brown hair, a tailored costume, interchangeable hands with red translucent fingertips, and effect accessories to simulate Scarlet Witch using her powers.
Along with Captain America: Civil War figure stand, a 2.5cm tall miniature running Ant-Man is included as a bonus accessory!
Read more Marvel toy news now!