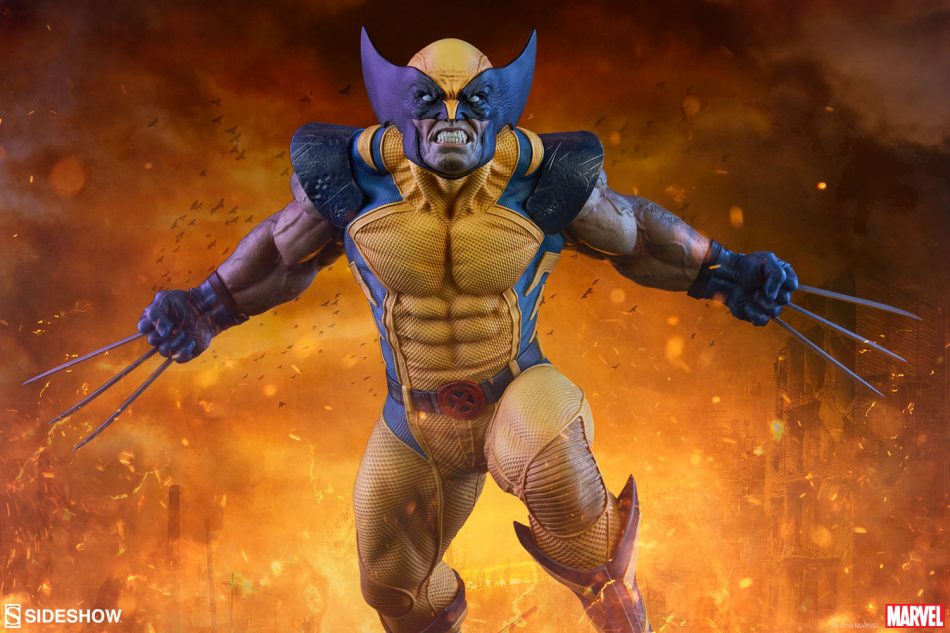 No Wolverine action figure collection is official without a Wolverine Premium Format statue figure. Here are a few epic Wolverine Logan Premium format figures you need to take your collection to the next level.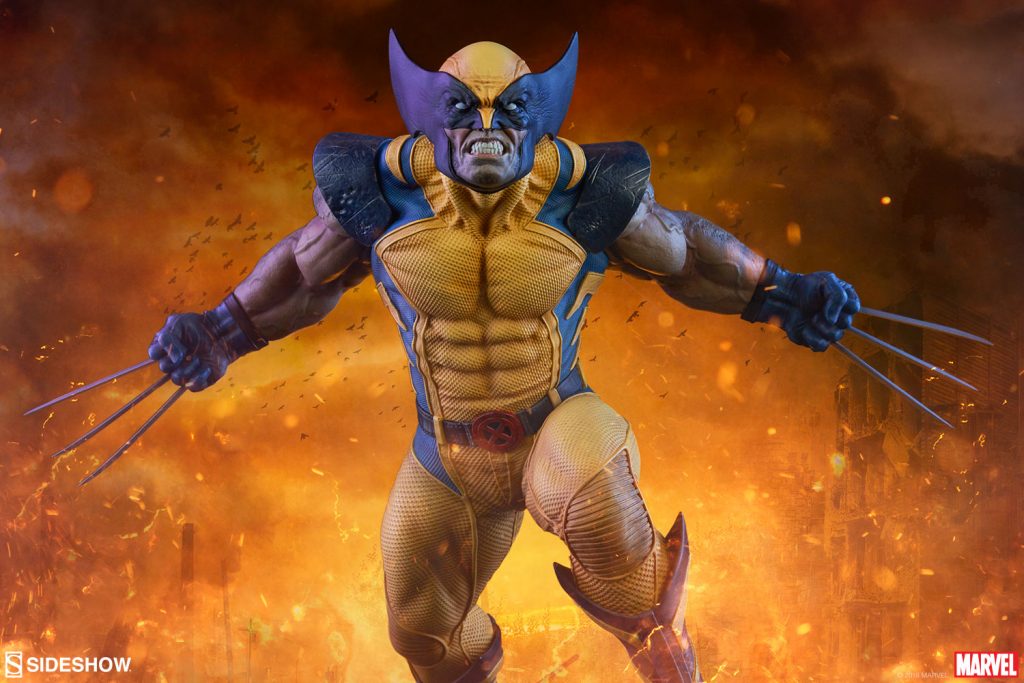 Only 4,000 made, limited edition The Wolverine Premium Format figure is a warning to all enemies of the X-Men- mess with this mutant, and you'll get the claws.
This polystone statue stands 15.5" tall, with Wolverine lunging forward atop a severed Sentinel hand base. The mutant-killing machine has its inner mechanisms exposed where the yellow and blue berserker has torn its hand from its body with his wicked claws. Wolverine has a savage portrait complete with a snarling expression and his iconic yellow and black mask. He is clad in a textured yellow and blue costume with a red X-Men insignia belt buckle and weathering from battles past. Full to the brim with anger and Adamantium, Wolverine has unsheathed metal claws prepared to shred any other Sentinels that might stand in his way. His arms are sculpted with impressive musculature, bulging veins, and painted hair detail, attesting to his sheer strength and ferocity.
ORDER NOW AT SIDESHOW COLLECTIBLES
The polystone Classic Brown & Yellow Wolverine Premium Format figure features a fully sculpted costume with detailed texturing and musculature bringing his costume to life.
His portrait is framed by the iconic black fins of his expressive cowl as Logan lets his anger (and Adamantium upgrades) do the talking. Complete with a red belt with an "X" buckle, sculpted brown gloves, and snow-covered boots, this figure captures all of the righteous rage of everyone's favorite clawed Canadian. Pair the Wolverine Premium Format Figure with the Sabretooth Premium Format Figure to create an epic standoff between iconic foes, or team him up with the Jean Grey Premium Format Figure and Cyclops Maquette to create an even more detailed X-Men display in your collection.
The Exclusive Edition of the Wolverine Premium Format Figure includes a swap-out unmasked portrait that puts Logan's wild and frenzied face on full display, complete with a sculpted hairstyle and a fearsome snarl.
ORDER NOW AT SIDESHOW COLLECTIBLES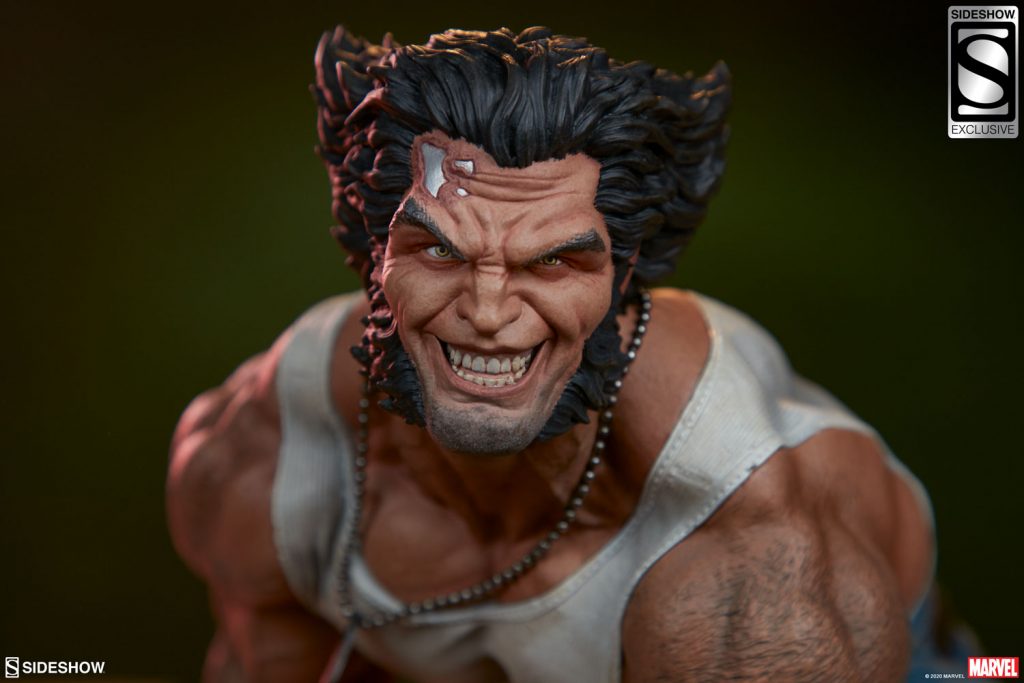 The polyresin Logan Premium Format figure features a mixed media costume application, with carefully tailored fabric pants with meticulous stitching. His white muscle shirt is sculpted realistic textures along with wear and tear from the fight, with sculpted dog tags hanging from a chain at his neck. Wolverine's stout and muscular physique is captured in immense detail here, with bulging veins and his signature dark and shaggy hair as he lunges forward and lets out a raging snarl.
The Exclusive Edition of the Logan Premium Format™ Figure includes an alternate battle damage portrait exposing Wolverine's adamantium skull as he smirks at some sorry sucker fixing for a fight.
ORDER NOW AT SIDESHOW COLLECTIBLES
Read more Wolverine toy news nows.