Hasbro Star Wars: The Mandalorian The Child (Baby Yoda) Animatronic Figure
From Hasbro's Star Wars Collection: The Child Animatronic Edition with sounds and motorized sequences.
He may look like "Baby Yoda," but this lovable creature is called The Child – and now you can become his protector with this animatronic toy from Star Wars. Touching the top of The Child's head activates over 25 sound and motion combinations, including happy and excited sounds, giggles, babbles, and more, all while the figure's head moves up and down, ears move back and forth, and eyes open and close. Harness the power of the Force as The Child toy closes its eyes, raises its arm, and sighs as if exerting a great amount of energy. Shop one of the hottest Baby Yoda Toys out there now!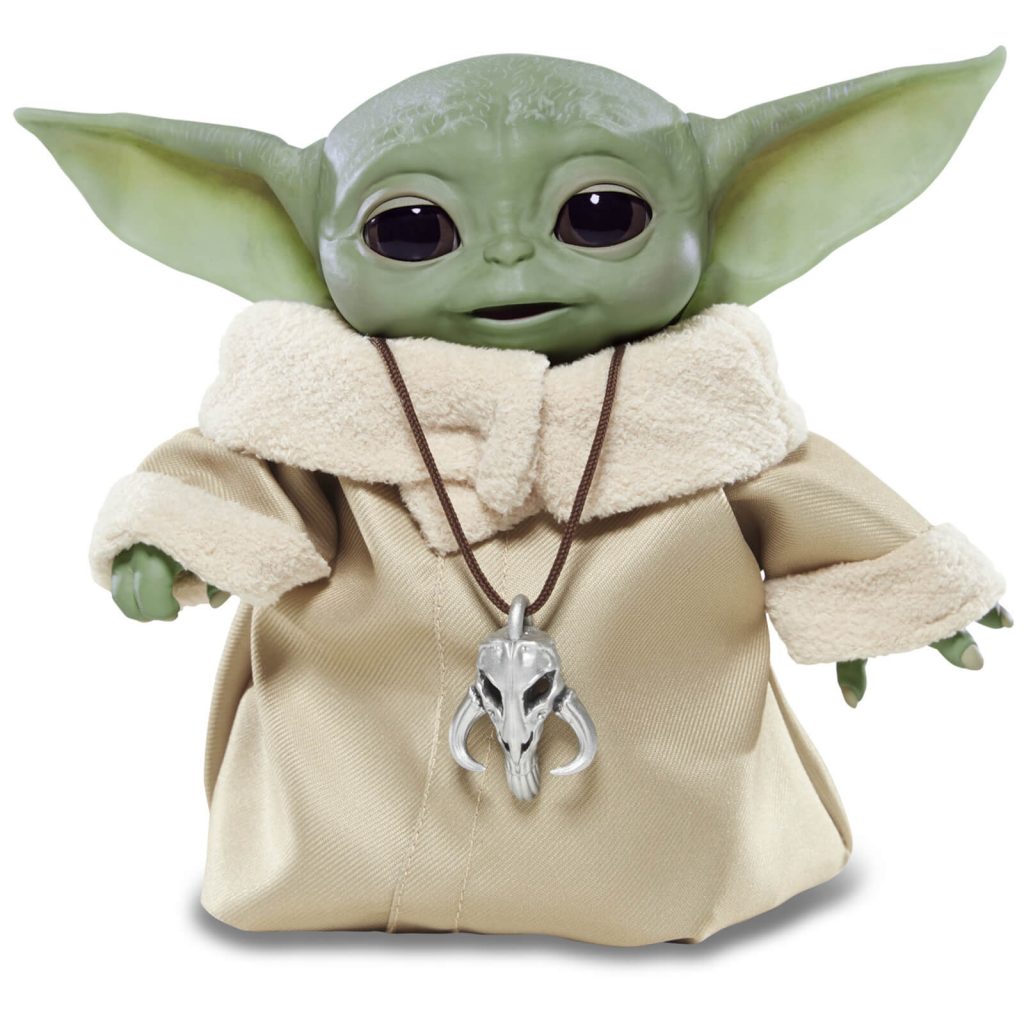 Mattel Star Wars: The Mandalorian The Child Plush Toy, 11-inch Yoda Figure
Fully embrace the cuteness of the 50-year-old Yoda species with this adorable 11-inch plush Baby Yoda toy. Inspired by the Disney+ live-action series The Mandalorian, this sweet Star Wars plush toy makes a Force-sensitive addition to your collection. Shop The Child Plush toy now!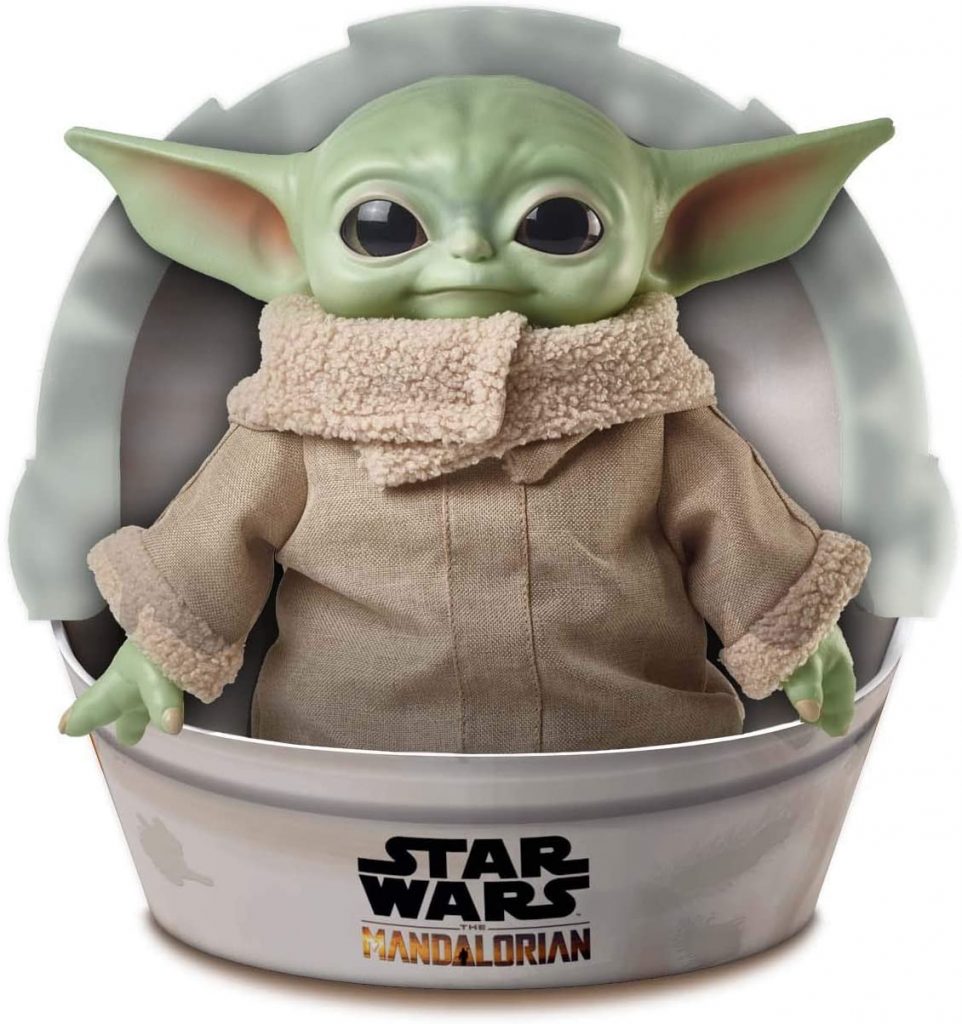 Funko Pop! Star Wars: The Mandalorian – The Child
Baby Yoda a.k.a. The Child has been retrieved from the compound. Will you be his new caretaker? Celebrate the most stellar fandom of them all and the bounty hunting escapades of The Mandalorian with a Pop! of The Child. Collectible stands 3.75-inches tall.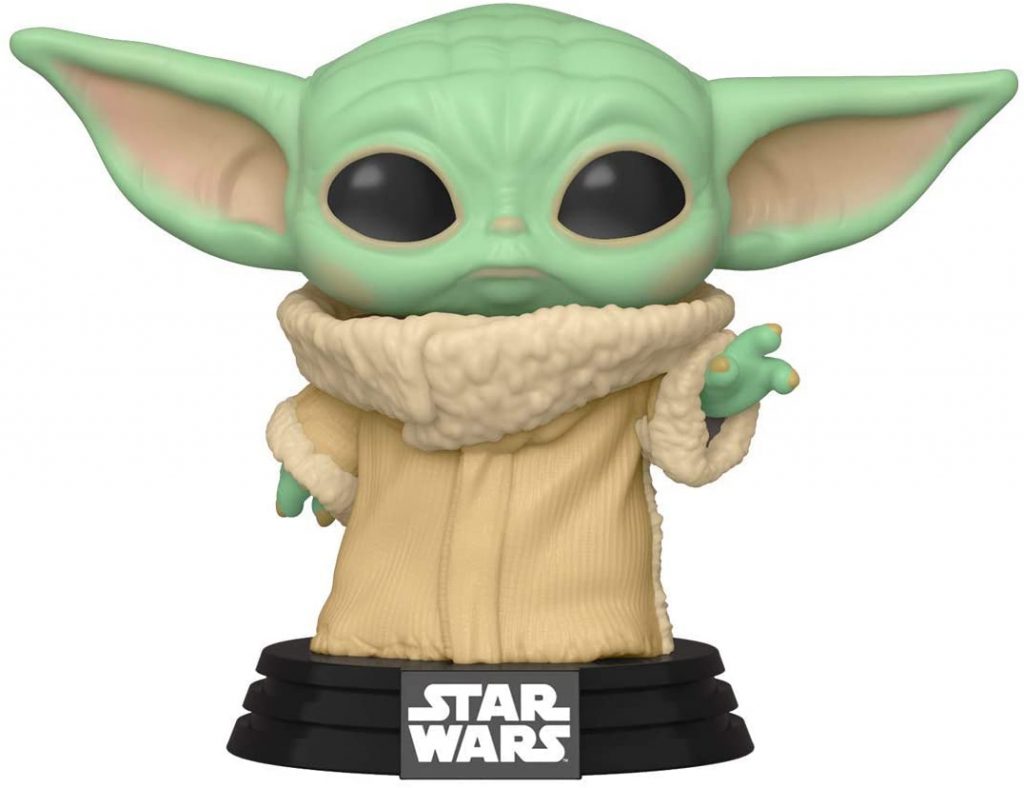 Hasbro Star Wars: The Mandalorian The Black Series The Child 1.1-Inch Action Figure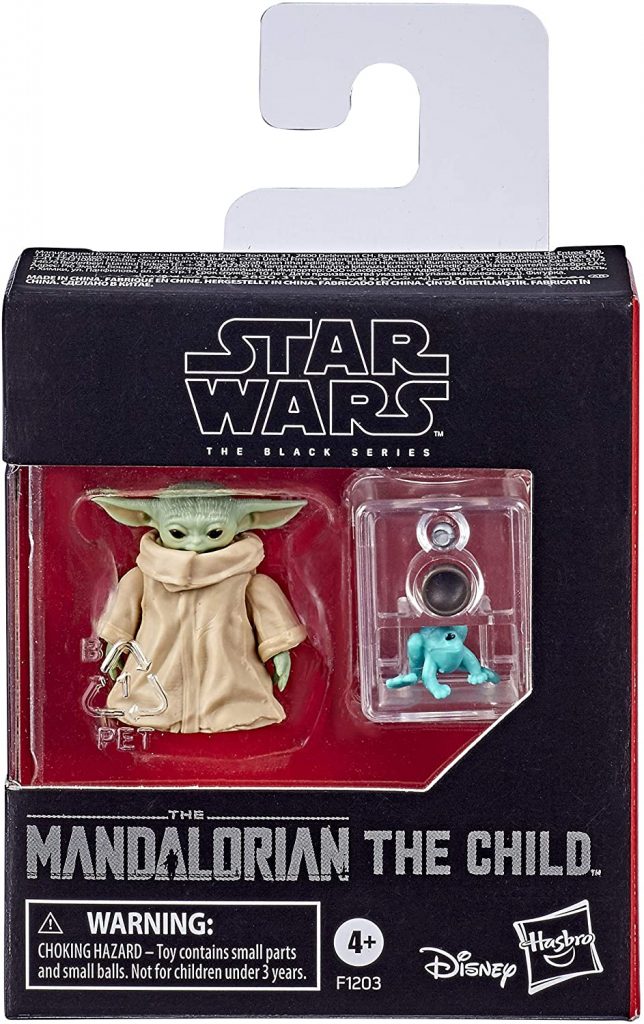 From Star Wars The Black Series: The Child 1. 1-inch collectible action figure based on the so-cute-it-hurts character from The Mandalorian! Now fans can add this pint-sized galactic sensation to their Star Wars: The Black Series collections! The 1.1-inch baby Yoda toy figure is styled to look like The Child from The Mandalorian live-action TV series, with premium detail and multiple points of articulation.
Hasbro Star Wars: The Mandalorian 2.2-inch Baby Yoda Toy
Inspired by the super-cute character from the hit Disney Plus series The Mandalorian, comes Baby Yoda mini-sized, a perfect addition to your desktop. Inspired by iconic scenes from the hit TV series.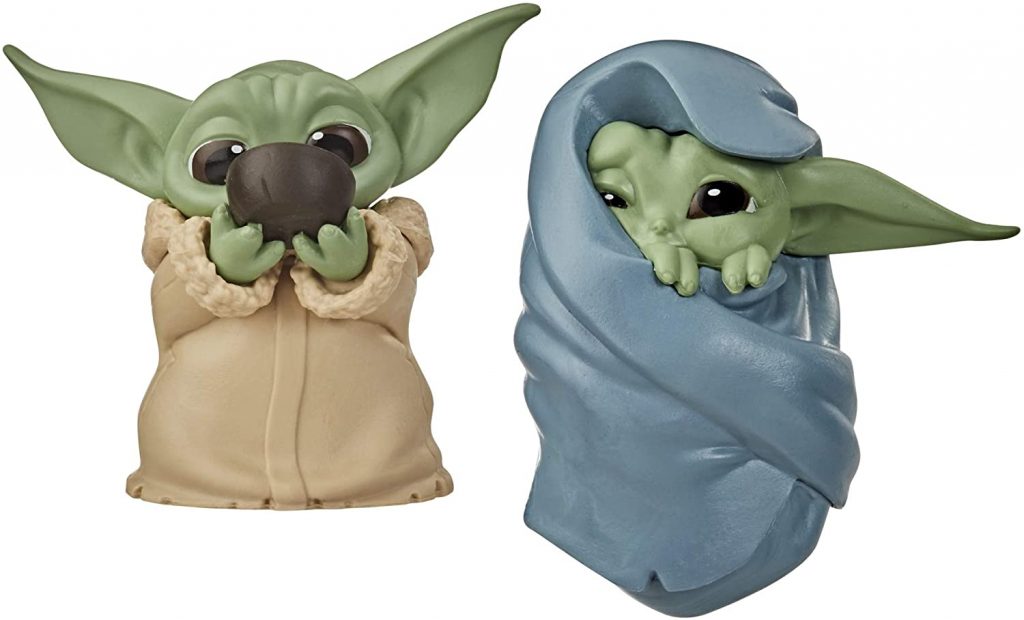 Read more Star Wars action figure news.