The Warriors Action Figures by Mezco Toyz Get the 5 Points Treatment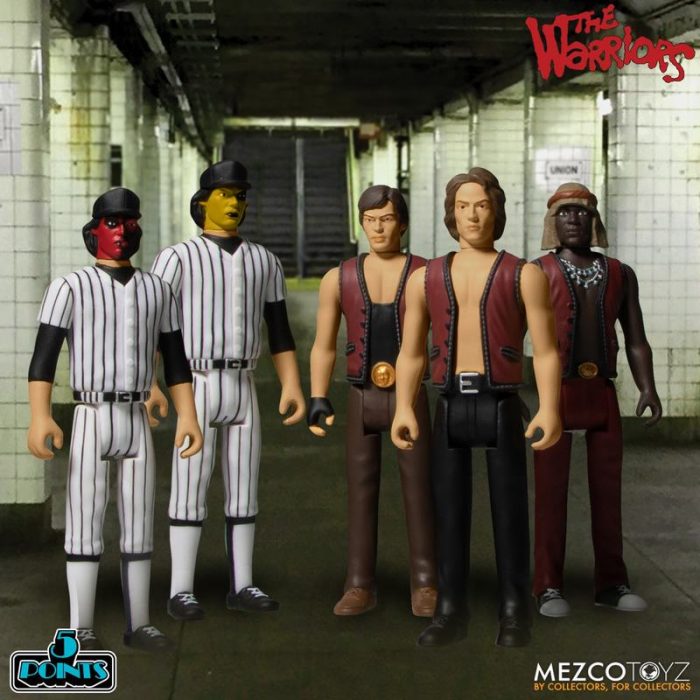 Mezco Toyz has opened up pre-orders for their The Warriors action figures, part of the 5 Points retros style figure line. Included in the five-figure set are 3.75″ scale figures, each featuring 5-points of articulation. Face-off three of The Warriors against two Baseball Furies!
The 5 Points The Warriors Action Figures Box Set will be available for $50.00 at Mezco Toyz and released sometime between December 2020 and February 2021.
"CAN YOU DIG IT?!"
The 5 Points The Warriors Box Set features:
Swan – the Warriors' Warlord. Swan is a man of very few words but is willing to step up when it counts.
Ajax – a heavy muscle member of the Warriors. Ajax is arrogant, loud, and always up for a rumble.
Cleon – the leader and founder of the Warriors. Cleon formed the gang in 1978 after being betrayed by a member of a rival gang.
Baseball Fury: Leader – wearing green & black face paint, the Baseball Fury Leader brings his A-game to every scuffle.
Baseball Fury: Lieutenant – wearing red and black face paint, the Baseball Fury Lieutenant packs plenty of muscle.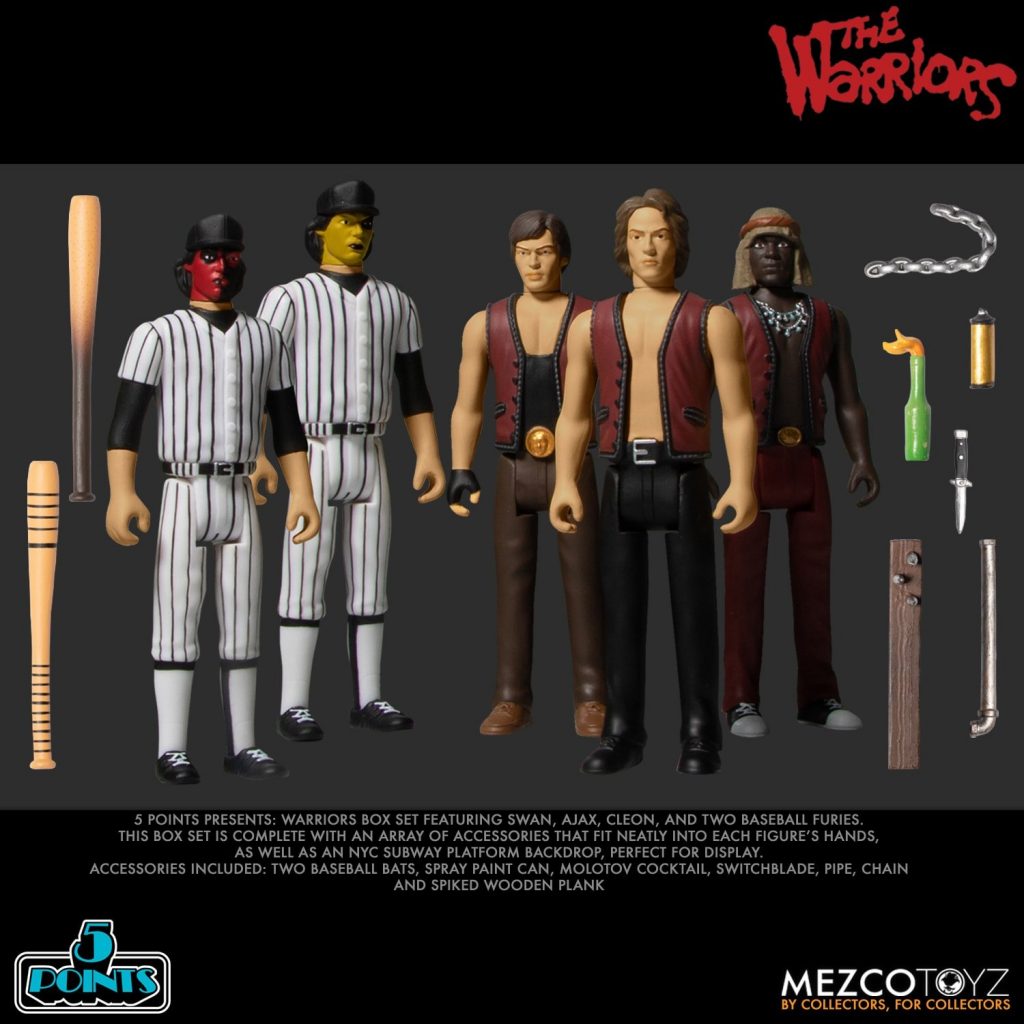 Accessories:
Two (2) baseball bats
One (1) spray paint can
One (1) lit Molotov cocktail
One (1) switchblade
One (1) pipe
One (1) chain
One (1) spiked wooden plank
5 Points action figures are Mezco's upgrade to the articulated action figures of yesteryear. Get yours now!
Mezco Toys has been releasing quite a few toys this year so be sure to stay up-to-date on all of our Mezco Toys news updates and never skip a beat!