The IT (1990): Deluxe Pennywise Figure by Mezco Available for Pre-Order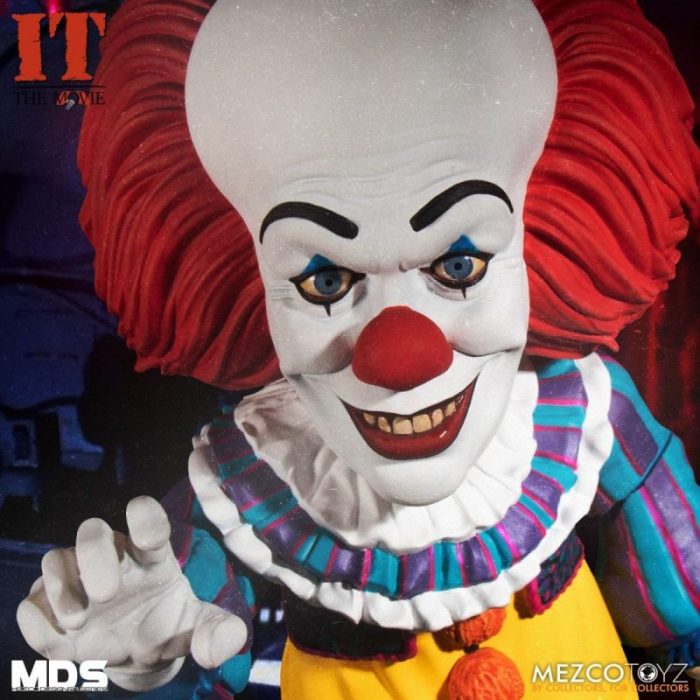 The new IT (1990): Deluxe Pennywise figure is everything you were ever afraid of and now, he's joining the prestigious Mezco Designer Series.
Featuring 9 points of articulation and an interchangeable head portrait depicting his deterioration after being defeated by the Losers Club, Pennywise also comes with an interchangeable left-pointing hand and an interchangeable monster-like right hand. Also included with this 6″ figure are 3 balloons with "TURN BACK NOW" written on the yellow balloon.
From his fire-red hair to his oversized clown shoes, Pennywise is every nightmare you've ever had. He wears a brightly colored clown suit with pom-pom detailing on the front. 
Pre-order available now at Mezco Toyz for $48.00 and expected to ship out sometime between February and April of 2021.