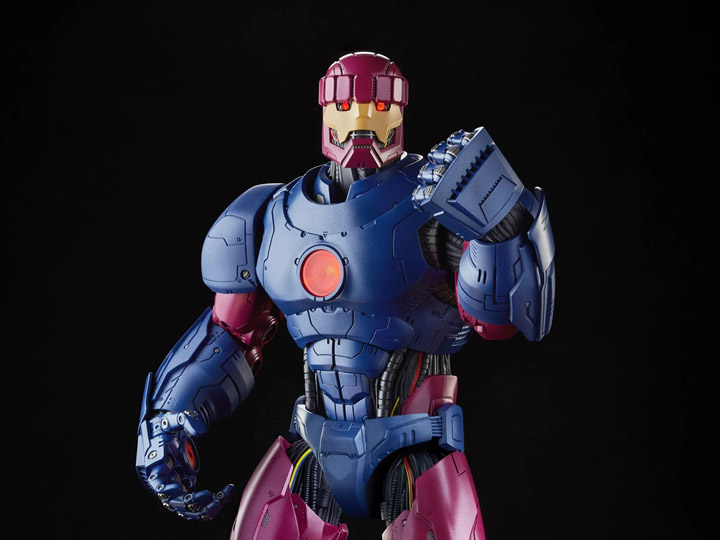 Rising from the pages of Marvel comics, appearing in everything from cartoons to movies to video games, the X-men Marvel Legends Sentinel is a monumental part of Marvel lore, an iconic enemy of the X-Men, and, now, the first-ever Marvel Legends HasLab project.
Its body a towering, technological marvel, the Sentinel scans the world for its quarry, a searching light emanating from its chest, its glowing eyes a warning… and a threat. Programmed with only one objective, to destroy all mutant life on Earth, the Sentinel will not hesitate, will not falter, and will never ever stop hunting.
Hasbro Pulse invites you to join us in bringing this project to life, with all the features and detailing you expect from the Marvel Legends 6-inch line.
This crowdfund project will run from July 10th, 2020 to 11:59pm ET on August 24th, 2020. If successful, the project will begin shipping around Fall 2021.