Hot Toys Batman – The Dark Knight Rises Figure Available Now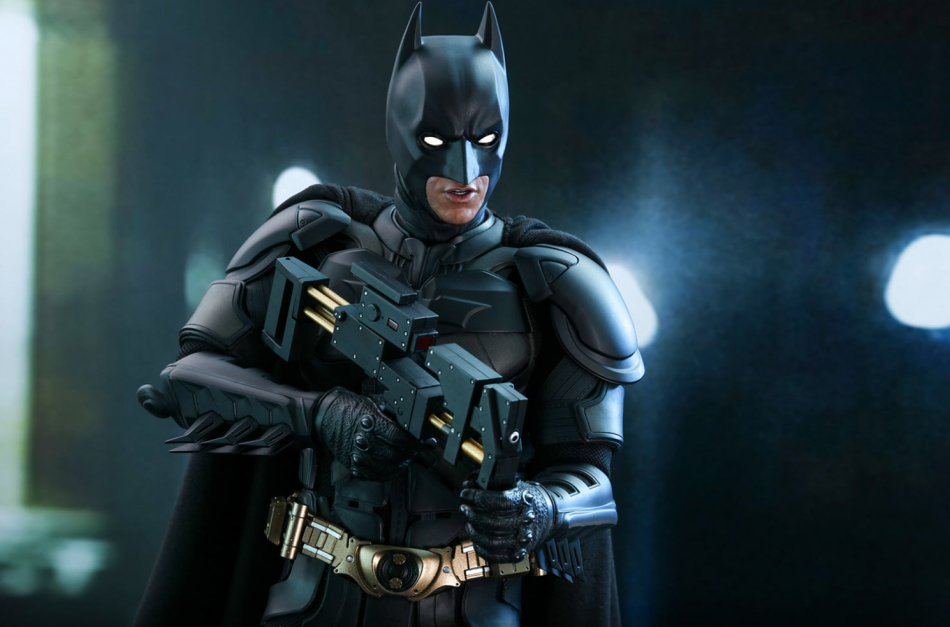 Recreated with accurate movie proportions, Hot Toys has dropped another creation, the 1/6th scale Batman figure inspired by The Dark Knight Rises. Flawlessly crafted based on the appearance of Christian Bale, the highly-detailed figure features two newly developed Batman helmeted head sculpts with interchangeable faces, including one with LED light-up function and one with separate rolling eyeballs features. Pure craftsmanship! Also included is a newly designed body with a wider range of articulation highlighting Batman's muscles through his finely tailored carbon fiber-like Batsuit. Batman's fancy gadgets include 1 EMP rifle with LED light-up function, 1 sticky bomb gun, 1 grapnel gun, batarangs, and mini mines; as well as a highly elaborated stone-like diorama figure base for display.
Grab your Batman – The Dark Knight figure to your caped crusader collection now at Hot Toys.
Read more Batman action figure news now!