The New Batman Begins Batman Figure by Hot Toys A 2021 Delight!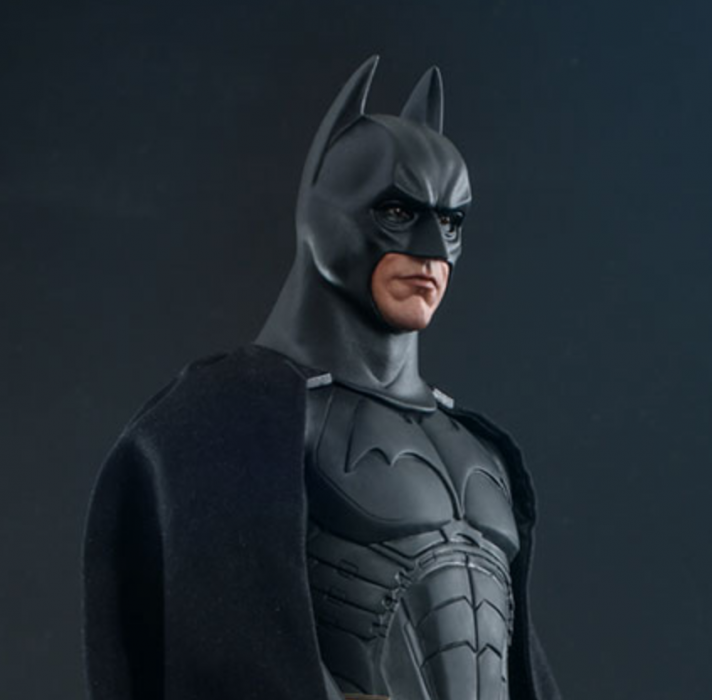 Hot Toys presents the 1/6th scale Batman Begins Batman figure. This highly-detailed figure is skillfully crafted based on the screen appearance of Batman in the movie, featuring a head sculpt of Christian Bale as Bruce Wayne with amazing likeness; a masked head sculpt with 3 interchangeable lower faces including 3 different expressions; a newly developed specialized body, finely tailored Batsuit with cape attached, and detailed recreations of Batman's signature gadgets and weapons.
Expand your Bat collection with the masked, (and unmasked) crusader figure today. Available only in selected markets! Checkout Sideshow Collectibles for more info.
Batman Begins Batman Figure includes:
The 1/6th scale Batman Collectible Figure specially features:
– Authentic and detailed likeness of Batman/ Bruce Wayne in Batman Begins
– One (1) head sculpt of Christian Bale as Bruce Wayne in the movie with accurate facial expression, detailed wrinkles, and skin texture
– One (1) interchangeable Batman masked head with three (3) interchangeable lower part of faces capturing Christian Bale's facial expressions
– Newly developed body with 30 points of articulations naturally portrays Batman's muscular physique
– Approximately 32 cm tall
– Six (6) pieces of interchangeable gloved hands including:
• One (1) pair of relaxed hands
• One (1) pair of fists
• One (1) right hand for holding Batarang
• One (1) left hand for holding a bomb
– Each piece of head sculpt is specially hand-painted
Costume :
– One (1) finely tailored Batsuit
– One (1) black-colored cape (embedded with bendable wire)
– One (1) utility belt with buckle
– One (1) interchangeable fully equipped utility belt with buckle
– One (1) pair of forearm gauntlets
– One (1) pair of black-color boots
Weapons:
– Two (2) Batarangs on belt clip (removable)
– One (1) bomb
Accessories:
– One (1) set of full gear climbing harness and belt
– One (1) balaclava
– One (1) all-in-one communicator and palmtop computer
– Specially designed figure stand with character nameplate
Release date: Approximately Q3 – Q4 of 2022.
Read more Batman toy news now.