Editor choice
Ghost Rider & Hell Cycle Set Join the One:12 Collective by Mezco Toyz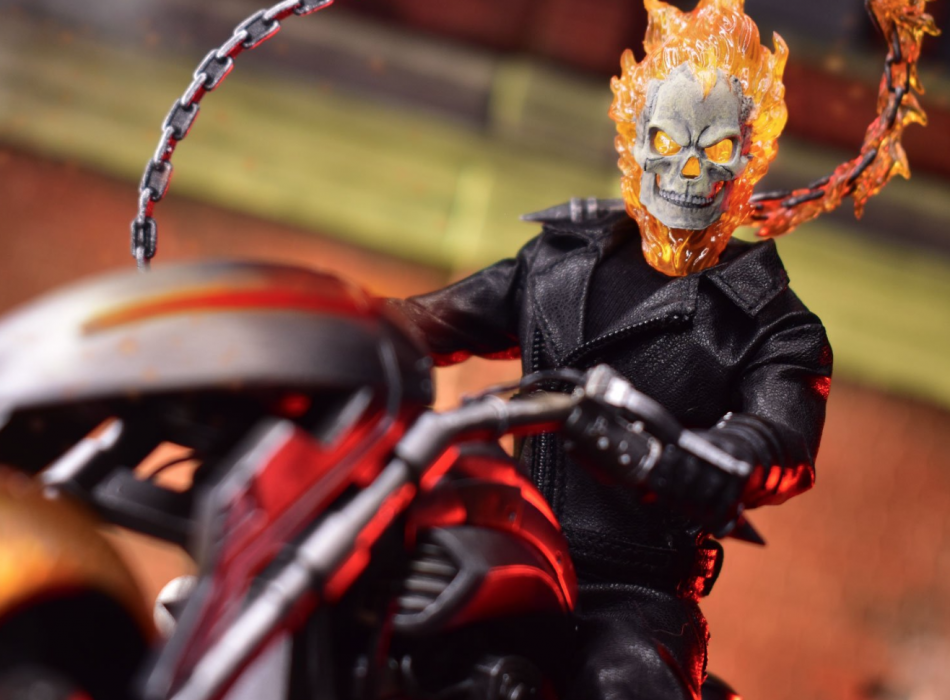 The Ghost Rider and Hell Cycle join the One:12 Collective by Mezco Toyz.
The One:12 Collective Ghost Rider is outfitted in motorcycle gear from head to toe – a black shirt under his leather-like jacket, leather-like pants, motorcyle-riding boots, and gloves. The Spirit of Vengeance comes complete with a light-up head portrait that flickers, achieving a realistic flame effect. Ghost Rider is equipped with his lethal Hellfire Chain that he can hold, as well a posable, real metal chain.
Whether you prefer traveling at incredible speeds, traversing vertical surfaces or water, or cruising the streets, the Hell Cycle is Ghost Rider's most trusted partner. The Hell Cycle features a light-up function which illuminates the removable flame effects and a revving sound feature.
Pre-orders for the Ghost Rider & Hell Cycle Set are available at Mezco Toyz for $240.00 and expected to ship out sometime in the summer of 2021.
Read more Marvel toy news now!